More schemes approved for Sheffield's roads and neighbourhoods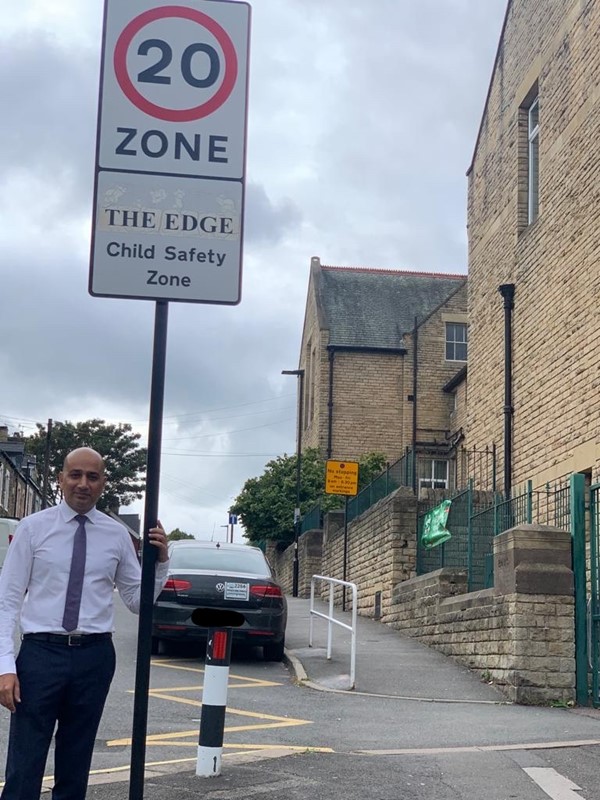 Sheffield City Council is making great strides to transform travel in the city, with a number of exciting projects underway creating high-quality, convenient and safer routes for cycling, walking and public transport.
These projects will make sure the transport network is both sustainable and inclusive, designed to help people access jobs, education, and skills, and improve the environment. They will also deliver enhanced connectivity to major travel hubs across Sheffield, allowing residents, visitors, and businesses to get to where they need to be.
At the recent Transport, Regeneration and Climate Policy Committee, 20mph zones were approved at Caterknowle, a residential area which will in the long term, reduce the number and severity of collisions, reduce the fear of accidents, and encourage more sustainable modes of travel.
20mph speed limits outside schools was also approved, reducing the speeds at the start and end of the school day.
Councillor Mazher Iqbal, Co-Chair of the Transport, Regeneration and Climate Policy Committee, said: 
"There's so much happening across our streets and neighbourhoods in Sheffield right now, and at the heart of our decision process is Sheffield residents. It's my aim to make our roads safer and more accessible for all.
"Approving the 20mph speed zones outside schools is for the safety of parents and children, it will improve the air quality, and give everyone a piece of mind that when they drop their child off at school, there's less chance of collision, of inhaling fumes from traffic and idling cars and will be a much safer, pleasant environment. It was important to me that this was passed, I listen to residents, I hear what matters to them and I want to make sure the council makes progress in these areas."
Active neighbourhoods are in development across the city, bus priority measures will make journeys quicker and more reliable, and school streets are helping children to stay safe around their school entrances and choose more active ways to travel. A Dutch-style roundabout is due at West Bar and a proposal has been submitted for a Mini Holland in Darnall.
There are plans in place to reopen railway lines, introduce more residential 20mph streets and to deliver on a commitment to zero people killed or seriously injured on roads in South Yorkshire.
Councillor Julie Grocutt, Co-Chair of the Transport, Regeneration and Climate Committee, said: 
"Already this year we have seen so much progress across our city, we have 6 Transforming Cities projects underway, including the city centre, Nether Edge, Darnall, Attercliffe and more.
"We want to make it easy for Sheffielders to get around the city, make the inaccessible, accessible. No one should be denied an opportunity because they can't get the transport, or they fear for their life on Sheffield's roads because it's not safe to cycle.
"Through the South Yorkshire Safer Roads Partnership, we have committed to Zero Vision – meaning that as a city, by 2050 we are aiming for zero killed or zero seriously injured on our roads. This is a bold vision, and a big target, which if achieved, will be monumental for Sheffield.
"We're committed to road safety education, working in our schools and other placements, with Sheffield College building this into its SEND post-16 curriculum. We're also implementing new crossings at key points throughout the city, to allow for improved walking and cycling to support our road safety ambitions.
"This is just a fragment of the work taking place. I'm passionate about the work we're doing here, it's all for Sheffield residents, it's to make them feel safer on our roads and streets, and I'll do whatever I can to continue developing our road networks, for a brighter, safer Sheffield."
Further works will take place, where pocket parks and planting will add to the city landscape, making our streets more pleasant places to be, with more opportunities for outdoor events to take place and more sociable spaces to spend time.
You can get information on the active and sustainable travel schemes that are in development at connectingsheffield.commonplace.is
Other stories you might like