Mystery of the catacombs revealed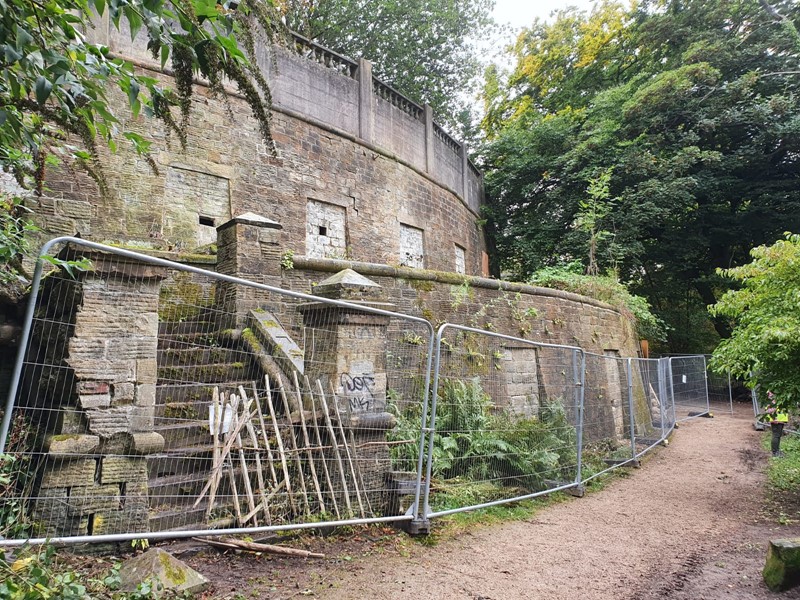 Investigations are taking place this week into one of Sheffield's most fascinating locations – the catacombs at Sheffield General Cemetery.
The work is part of a three year programme of conservation and repair works at Sheffield General Cemetery funded by the National Lottery Parks for People fund.
This process will allow specialist engineers to discover the internal construction of the catacombs so that detailed plans for their long-term conservation and repair can be finalised.  They will also be investigating the loading impact of the 1930s concrete addition onto the original 19th century stone vaults. 
There is very little risk of disturbance to burials during these investigation works, however out of respect to the sensitivity of the catacombs, the project will be carried out under the supervision of an archaeologist.
Cllr Mary Lea, Cabinet Member for Culture, Parks and Leisure at Sheffield City Council, said:
 "We are delighted to see this long-planned project now actively safeguarding the special heritage of Sheffield General Cemetery. The catacombs are a fascinating and unique part of Sheffield's history, and this activity is a crucial part our conservation plans.
"The National Lottery project allows us to enhance and protect one of the city's finest historical assets and will enable more people from a wider range of communities to discover everything that makes Sheffield General Cemetery special."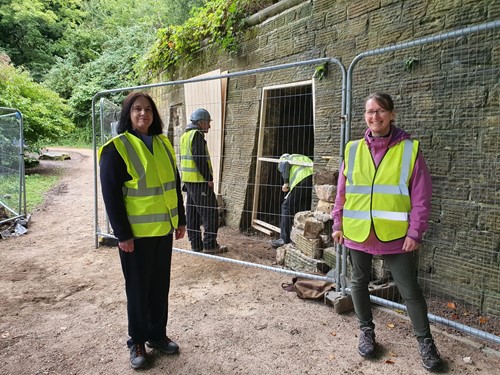 Cllr Mary Lea and Project Officer Claire Watts on site at the catacombs
The Sheffield General Cemetery opened in 1836 as a response to overcrowding and poor conditions in Sheffield's churchyards. It was one of the earliest commercial cemeteries of its kind in the UK, conceived at a time when Sheffield was at the cutting-edge of cultural reform and technical innovation.
Sheffield City Council was awarded more than £3 million from the joint National Lottery Heritage Fund/ National Lottery Community Fund Parks for People fund as part of a four year £3.75 million programme of investment to safeguard Sheffield General Cemetery Park.
With the support of the National Lottery project, it will safeguard the Cemetery as a heritage asset and protect its biodiversity. As a public park close to the city centre, the works will ensure that it can be enjoyed and cared for by current and future generations.
Anyone who is curious about the history of the catacombs or would like to find out more about the Sheffield General Cemetery Lottery project can contact the Parks and Countryside Service parksandcountryside@sheffield.gov.uk
Information about future events, links to downloadable self-guided trails, videos and publications plus ways to get involved as a volunteer or supporter can be found at the Sheffield General Cemetery Trust website www.gencem.org
Other stories you might like