New 'All Wheels' Hillsborough Pump Track Completed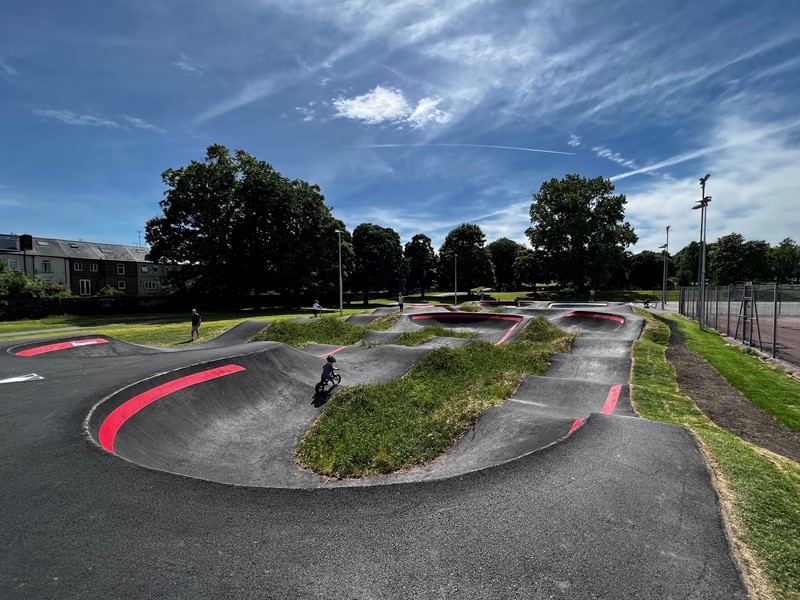 The brand-new Hillsborough Pump Track has now been fully completed at Hillsborough Park and an official launch event is planned for August.
Designed for 'all wheels', ages and abilities, the fully tarmacked pump track includes a main track, learn to ride area and an early riders' track. It is open every day and can be used for free.
The £330k facility, built by the renowned track specialists Velosolutions UK, was developed by Sheffield City Council Parks & Countryside Service in partnership with Access Sport, Move More and Sheffield Hallam University.
An associated community club is currently in development and there are plans to provide regular club nights, training and coaching sessions.
The club will have access to a range of BMX bikes, helmets and pads so that everyone can have a go, even if they don't have their own bike. The 'all wheels' track is also suitable for scooters, roller blades and skateboards.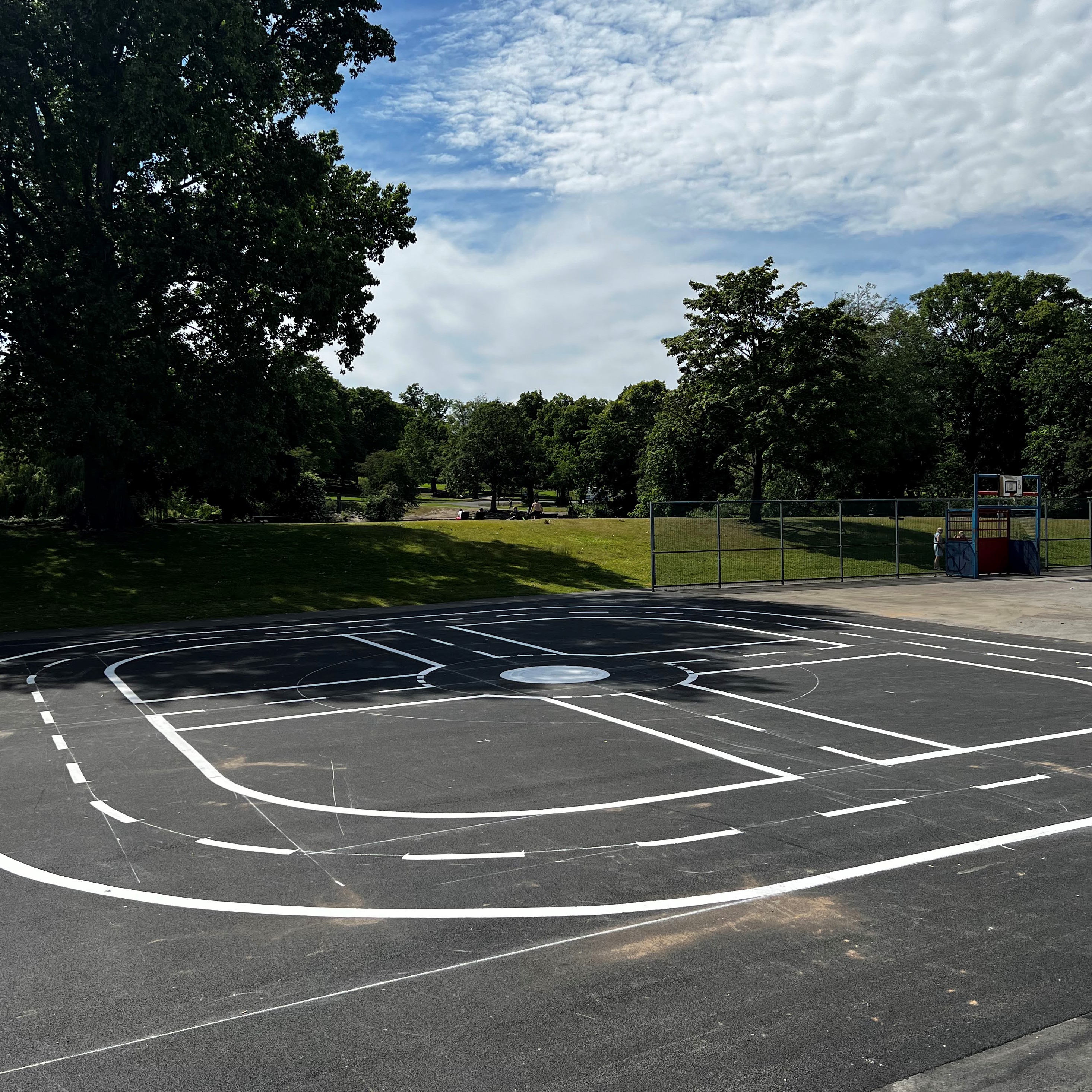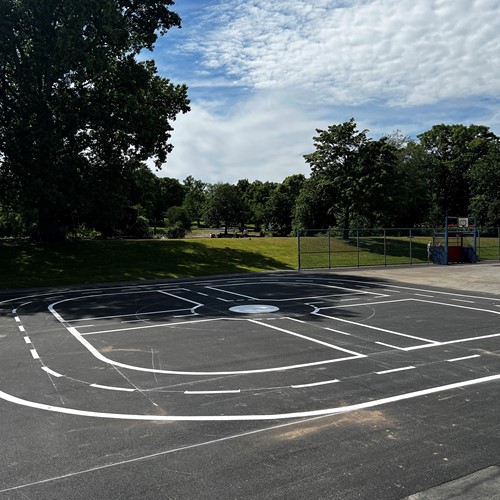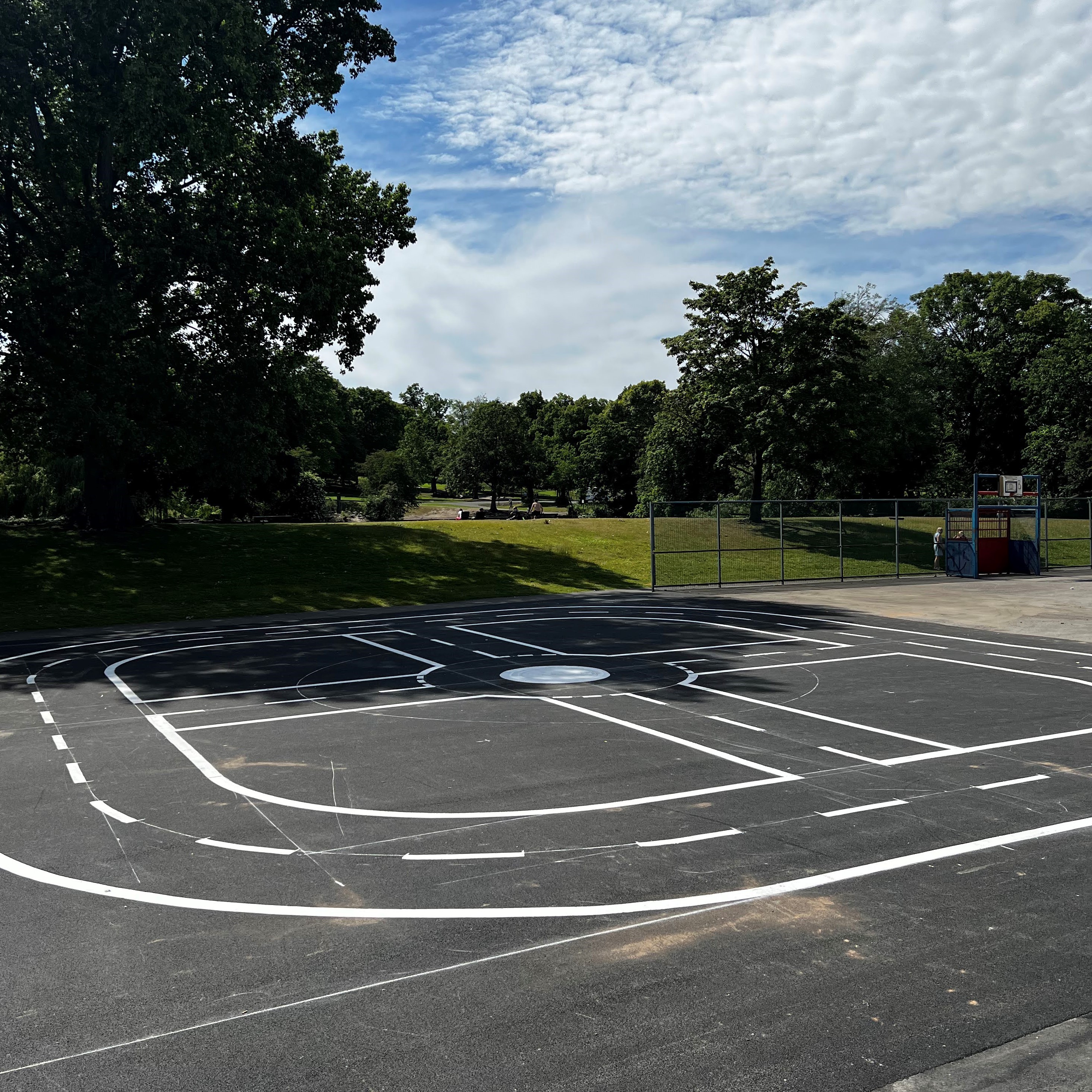 The learn to ride area for young children and beginners.
The project has been supported by funders including The London Marathon Charitable Trust and the Places to Ride programme, which is delivered by British Cycling, Sport England and the Department for Digital Culture, Media and Sport (DCMS).
An official launch event will be held at the Hillsborough Pump Track on August 5 2022.
For more information on the track, the launch event, and joining or supporting the community club, please follow or contact the track on social media.
https://www.facebook.com/HillsboroughPumpTrack
https://www.instagram.com/hillsboroughbmxclub
Cllr Richard Williams, Chair of the Communities, Parks and Leisure Policy Committee at Sheffield City Council, said: "The new pump track is a fantastic addition to Hillsborough Park that's raised the quality of the park as a destination site providing a range of leisure and recreational facilities for the local community.
"The track is a free space for everyone to use and it's already bringing communities together and supporting people and families to be active.
"The success of this project is a great example of partnership working with local and national partners and it massively contributes towards Sheffield's plans to promote and encourage more cycling across our city."

Joe McTague, Delivery Director at Access Sport, said: "This project is about much more than just the community cycling facility.
"More importantly, it's the base for a new community club and a community outreach programme that connects with local schools and community groups.
"This work will ensure that all members of the community can benefit from the wonderful new facility, including young people that don't have access to a bike or can't yet ride a bike.
"It is a great asset for the local community and will be an exciting place for people to learn to ride and increase their confidence."
Dr Anna Lowe, Programme Manager at the National Centre for Sport and Exercise Medicine Sheffield, said: "Hillsborough pump track is a brilliant facility that will enable people to be active and improve their wellbeing, whilst having fun with friends and family.
"It's a space to be enjoyed by everyone, from competitive cyclists to those learning to pedal or the first time."
Andy Farr, Head of Business Planning and Transformation at British Cycling, said:
"British Cycling is delighted to be supporting the brand-new pump track at Hillsborough Park. We cannot wait for the official launch in August and look forward to the community coming together to celebrate cycling. Not only will current cyclists in the area benefit from the new track, but new cyclists of all abilities and ages can access the track every day of the week.  
"At British Cycling, we are constantly trying to make our sport more accessible and inclusive, and the fact that the Hillsborough pump track is free to use is brilliant to see. These new facilities are an amazing example of what can be achieved through support and investment from the Places to Ride fund."
Other stories you might like