New bid for next phase of Active Travel Schemes submitted to Government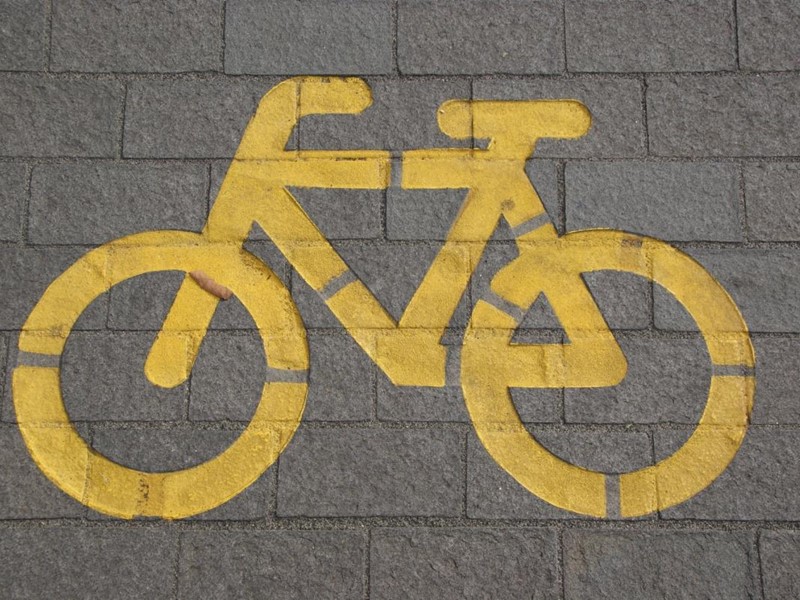 South Yorkshire's Mayoral Combined Authority, supported by Sheffield City Council, has submitted a Countywide bid for over £11.5m from the Department for Transport's Active Travel Fund. 
Sheffield is aiming to receive a £3.5m share of this fund, to further transform the city's transport network and encourage sustainable travel, as demonstrated through the Connecting Sheffield programme.
This bid follows the success of a previous application to the Active Travel Fund in November 2020 in which the Sheffield City Region MCA was awarded £5.46million for active travel schemes.  We are in the process of delivering these schemes, including two Active Neighbourhoods in Crookes and Nether Edge, the Sheaf Valley Cycle Route and the City Centre Bike Hub.
If successful, the funding will help to deliver the next phase of the Council's vision to transform travel in Sheffield and make it possible for more people to choose sustainable transport options. It will improve walking and cycling routes across the City and enhance existing routes, encouraging people to leave their cars at home, reduce carbon emissions and promote healthier lifestyles.
The Active Travel Fund bid in Sheffield will focus on the following schemes:
Attercliffe to Advanced Manufacturing Park Cycle Route – A scheme to improve the cycle network in the east end of the city, benefitting the Advanced Manufacturing Innovation District and connecting surrounding communities to employment opportunities deep in the Attercliffe area and City Centre by utilising existing travel routes.
East Bank Road Cycle Route – This will see a new cycle route on East Bank Road connecting the communities of Heeley, Arbourthorne and Gleadless Valley, linking to the proposed Sheaf Valley Cycle Route. 
Recreational Crossings – Sheffield is renowned for its fantastic green and woodland spaces. The pandemic has demonstrated just how important these are for mental wellbeing, physical health, alongside providing environmental benefits too. Crossing busy roads in the vicinity of these spaces is often a barrier to people using them, and this proposal aims to enhance accessibility by providing better crossing facilities.  Crossings are therefore proposed on Abbey Lane for Ecclesall Woods, and Crookes Valley Road to link Crookes Valley Park, the Ponderosa and Weston Park.
The proposed schemes will be subject to public consultation, and the feedback received will help to inform the development of the routes identified.
However, the programme will not just focus on the physical infrastructure required to travel sustainably but will also include the wrap around support to businesses, residents and schools through behavioural change campaigns, such as cycle campaigns, events and training programmes. A series of bike hire and business grants to help the transition to more non-motorised travel is also proposed, building on the success of previous cycling schemes delivered in the city via the Sustainable Travel Access Fund, the successful E-Cargo bikes project and the Capability Fund programme.
Councillor Douglas Johnson, Executive Member for Climate Change, Environment and Transport said "This is a really exciting time in our Connecting Sheffield programme and the submission of this funding application marks the next phase of our vision for creating a truly sustainable and accessible travel network for our residents and businesses.
"We fully recognise that we are facing a climate emergency and that we need to strengthen our economic and social foundations in the short and long term. Our successful future will depend on investment in a safe, high-quality network for walking and cycling to ensure that our economic recovery is both sustainable and inclusive, aligned to our commitments to carbon reduction, promoting healthier lifestyles and the levelling up agenda.
"This may be cycling or walking to work or leisure and recreation, but it is these Active Travel schemes that will support our communities to flourish and ensure that inclusive mobility is seamlessly integrated into our daily lives. It's hugely important for our city as it takes the next steps forward into its future, and I am hopeful that the application will be successful."
"I am particularly pleased with the schemes to make access to nature safer at Ecclesall Woods and for the safety of new and returning students on the busy Crookes Valley Road."
Dame Sarah Storey, the Active Travel Commissioner for South Yorkshire MCA, speaking from the Tokyo Paralympics said,
"Prior to the pandemic we had built a strategy that would enable South Yorkshire to prioritise active travel for short journeys. When the pandemic hit, these short journeys became a lifeline for people shopping locally, getting daily exercise and adjusting the role of transport in our lives, putting the demand for active travel infrastructure far higher up the list of the priorities of more people. Access to walking, running, cycling and places to be active in our neighbourhoods has not only come into a sharper focus but is also sought as a solution to the other health challenges that our communities face."
"People are returning to shopping locally, and across all types of business we are establishing new working patterns. It is therefore vital we are able to create the neighbourhoods and routes that enable everyone, regardless of their access needs, to have more choice about how they get around. I'm delighted to see the vision of Sheffield City Council with this bid and look forward to continuing to expand the active travel network across the region."
You can see the full bid application on the Sheffield City Region website here.
Other stories you might like