New community plans to give locals more influence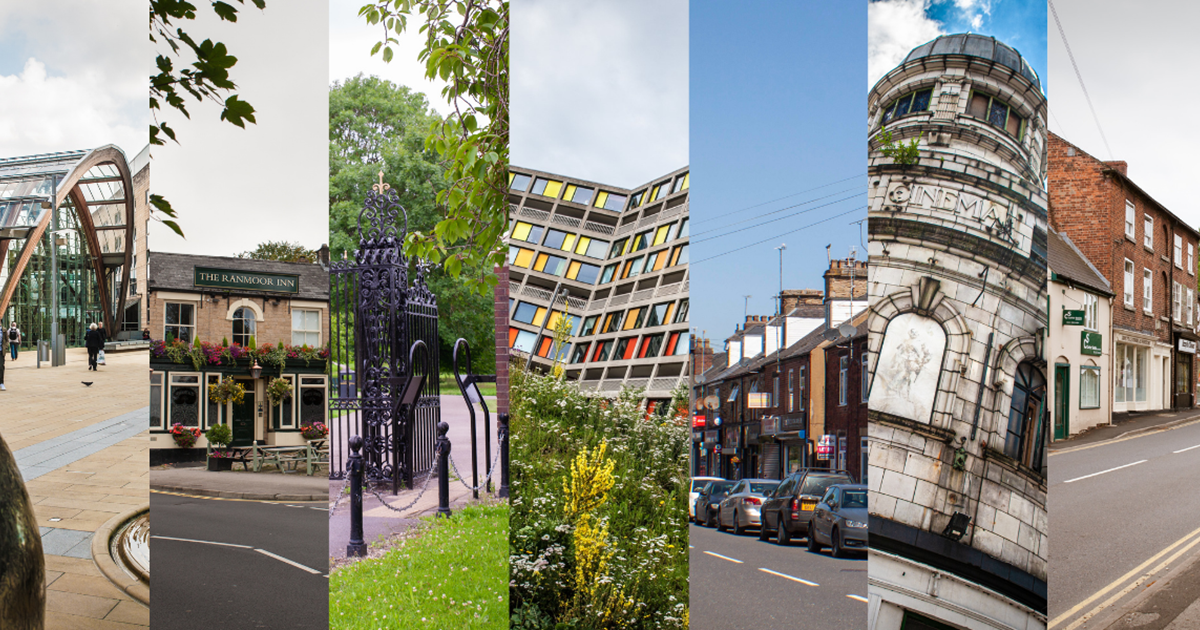 In March 2022, Sheffield's Local Area Committees (LACs) will present their new community plans to the residents in their local areas. The community plans will reflect what residents have told us matter to them, the priority local issues they have identified working with the LACs over the last 10 months and the actions needed to deal with the issues. 
Seven LACs were launched across Sheffield in May 2021, to provide a platform for people to influence important local decisions that affect them and their communities. 
Each committee has a £100,000 budget to tackle local issues, with an additional dedicated budget to address fly-tipping and graffiti.   
Since their launch, LACs have been reaching out to communities to hear what residents have to say about where they live, and what they would like to see improved or changed. 
This feedback has shaped community plans for each LAC, focusing on local priorities such as the environment, crime and community safety, transport and highways, and employment. 
The community plans will be presented for approval by the committees at public meetings in March. People will have the opportunity to ask about the plans and discuss how the LACs will deliver the priorities. The meetings will also offer an opportunity for Sheffield residents to work together with their LAC and its partners to deliver the plan. 
Cllr Terry Fox, leader of Sheffield City Council, said: 
"People's needs are different in each part of Sheffield, and the community plans reflect that. They're a direct result of hearing thousands of voices and I'm really excited to see what will be achieved when the plans are put into action.  
"LACs are going to keep listening and working with residents across Sheffield to help make the improvements that matter to their communities. 
"Whilst this means more money being spent locally, more long term it is about shaping how key council services in local areas run - such as youth provision and community enforcement."
Details of the next Local Area Committee meetings: 
South East (Beighton, Birley, Mosborough and Woodhouse):
8 March 2022 
6.30-8.30pm 
The Birley Academy, Birley Lane, Sheffield, S12 3BP 
North (East Ecclesfield, Stannington, Stocksbridge and West Ecclesfield):
9 March 2022 
6-8pm 
High Green Miners Welfare 47 Greno View Road, Sheffield, S35 4GX 
South (Beauchief & Greenhill, Gleadless Valley, Graves Park and Sharrow & Nether Edge):
16 March 2022 
6-8pm 
Meadowhead School, 2 Dyche Ln, Batemoor, Sheffield, S8 8BR 
South West (Crookes & Crosspool, Dore & Totley, Ecclesall, Fulwood):
17 March 2022 
7-9pm 
Tapton Masonic Hall, Shore Lane, Sheffield, S10 3BU 
Central (Broomhill & Sharrow Vale, City, Hillsborough, Walkley):
21 March 2022 
6-8pm 
St Mary's Church and Conference Centre, Bramall Lane, Sheffield, S2 4QZ 
North East (Burngreave, Firth Park, Shiregreen & Brightside and Southey):
22 March 2022 
6-8pm 
Wadsley Bridge Club, The Grange, Halifax Rd, Sheffield, S6 1LB 
East (Darnall, Manor Castle, Park & Arbourthorne and Richmond):
23 March 2022 
6.30-8.30pm
Park Academy, Beaumont Rd N, Sheffield, S2 1SN 
Local Area Committees are part of Sheffield City Council's Empowering Communities Programme, which aims to engage, empower and enable local communities through increased participation in, and ownership of, local decision making.
Other stories you might like