New Covid-19 grant scheme for businesses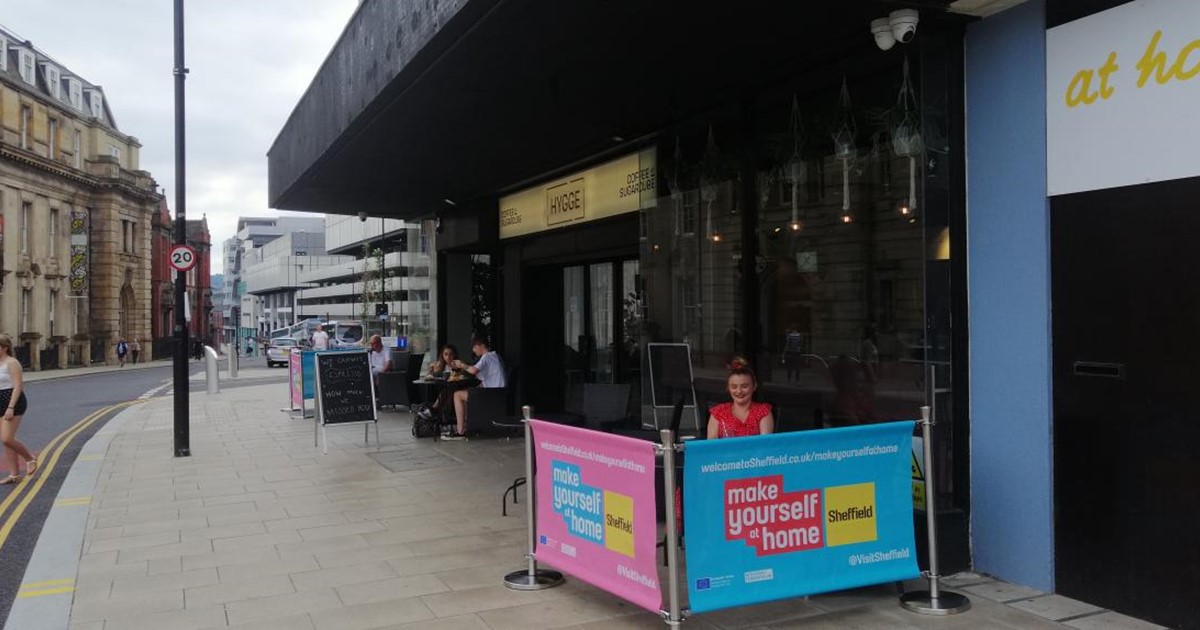 Sheffield City Council is launching a new business grant scheme to support businesses who have been affected by the latest Covid-19 restrictions.
Following the national lockdown which began on the 5th November, the Sheffield City Region and the four local authorities have been allocated £33m to support businesses whose trading has been impacted by Covid-19.
The Council has worked with Sheffield City Region and the other local authorities in South Yorkshire to develop a new grant scheme for businesses who have been forced to closed and for businesses in the hospitality, accommodation and leisure sectors who saw reduced customer levels under the recent Tier 2 and Tier 3 restrictions.
Of the funding made available from Government, £30m represents a one-off payment that will not be repeated even if the city remains under an extended period of national lockdown or returns to Tier 3. The grant scheme has been developed using this fixed budget and payments will be subject to funds being available at the time of processing an application.
Businesses forced to close
The majority of ratepaying businesses who have been forced to close because of the national lockdown restrictions are able to apply for a grant of up to £3,000 via the Government's Local Restrictions Support Grant, with a top up for those businesses forced to close earlier when Tier 3 restrictions were put in place.
Sectors forced to close include hospitality, non-essential retail, entertainment, leisure, and sports facilities.
Non-ratepaying businesses forced to close will be able to apply for a grant via the Council's Additional Restrictions Grant scheme. To be eligible for this, businesses must:
Have fixed term property costs
Have a rental value above £1,500 per year
Businesses will be allocated between £500 and £3,000 depending on their rental value.
Hospitality businesses affected in Tier 2 and 3
The majority of businesses with fixed property costs in the hospitality, leisure and accommodation sector will also be eligible for a grant for the period they were open under Tier 2 and Tier 3 periods.
Businesses eligible for this grant include:
Hospitality venues such as cafes, restaurants, pubs, bars and social clubs, but not takeaways
Accommodation such as hotels, hostels, guest houses and campsites
Leisure and sports facilities such as leisure centres and gyms, swimming pools, tennis and basketball courts, golf courses, fitness and dance studios, climbing walls, archery, driving, and shooting ranges
Ratepayers and non-ratepayers will receive the same grant values. There is no minimum threshold for non-ratepayers.
Grants will be allocated on a pro-rata basis dependent on the amount of time spent in Tier 2 and 3 with grants up to £2,100 being available depending on the specific sector and their rateable value or rental cost.
Businesses must meet the following eligibility criteria to receive a Hospitality Accommodation and Leisure and (HAL) grant:
Have fixed property costs
Be an independent business (national chains and franchises are excluded)
Have been open and able to evidence trading on 13th October (the day before Tier 2 restrictions came into force)
Be claiming a grant for a property that is used for trading/activity (premises such as storage units and car parks are not eligible)
HAL Businesses that have chosen to close since the 14th October will still be eligible for a HAL grant.
Ratepaying businesses forced to close can apply for the national Local Restrictions Support Grant via the Sheffield City Council website now.
Rate payers in the hospitality, leisure and accommodation sectors, who have applied for or received a lockdown grant, will also automatically be assessed for a top up for remaining open under tier 2 and tier 3 restrictions.
Applications for non-ratepayers are not yet open but details of how to apply will be shared as soon as possible.
Councillor Mazher Iqbal, Cabinet Member for Business and Investment at Sheffield City Council, said:
"In light of this new period of uncertainty for our businesses I am pleased that a grant scheme has been established between the local authorities in our region that aims to support as many businesses affected by Covid as possible.
"We hope that these one-off payments will provide businesses with stability throughout this lockdown period, and we have designed a scheme that covers as many key areas of our economy as we can with the funding we've been allocated.
"Whilst we are glad the Government has made these funds available for businesses, we are mindful that this does not include everybody who has been affected by the pandemic. I'm therefore calling on Government to make extra funding available to support all businesses who have been negatively impacted by Covid-19 and to recognise those who have not so far been eligible for funding."
In addition to the grants announced, further schemes are being developed to support other businesses affected by the Covid-19 restrictions, such as those in the local supply chains to the hospitality and leisure sectors. Further information on these schemes will be issued as soon as possible.
Businesses wishing to stay informed with the latest updates should sign up to Sheffield City Council's email alert service here and follow Business Sheffield and Sheffield City Council's social media channels.
Business Sheffield's team of advisors are available to help businesses navigate their way through the available support on 0114 224 5000 or via email at businesssheffield@sheffield.gov.uk
Other stories you might like