New electric chargers now live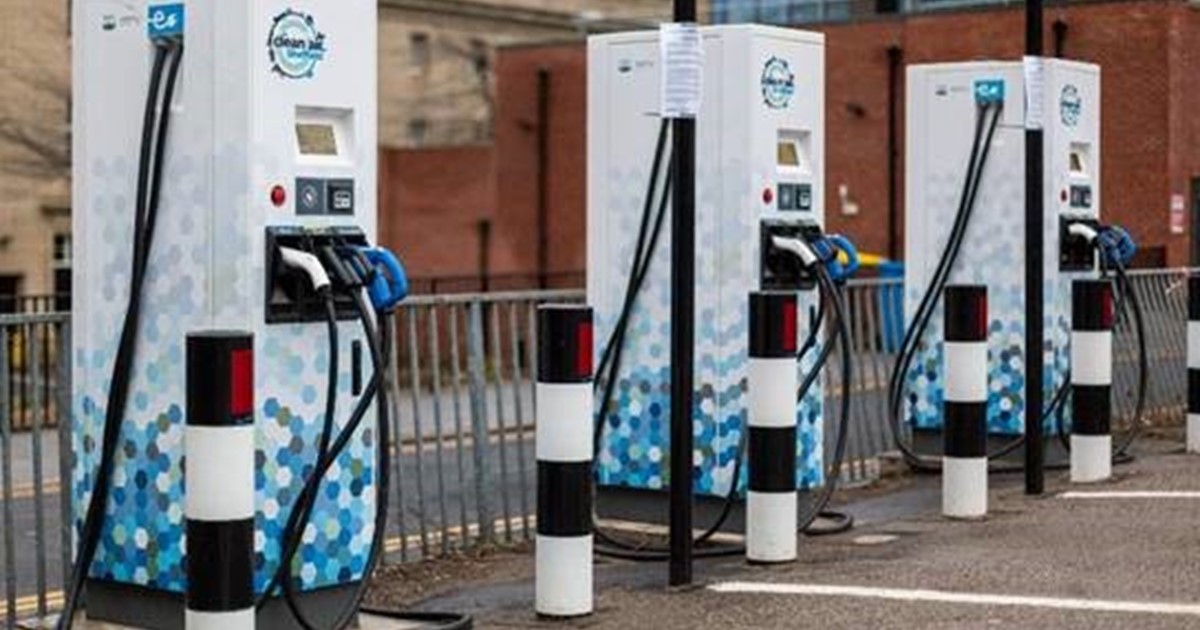 New Electric Chargers Now Live
Sheffield Council has installed 18 new rapid electric vehicle chargers in 7 locations across the city.
The chargers will fit a range of electric cars, vans and taxis with the fastest able to fill a battery to 80% in 45 minutes. They are in council car parks and on-street parking across the city, including 4 sites within the city centre. The first of these sites are now ready to be used.
Each 50kW charger can charge at 50kW DC or 22kW AC. Each charger will be fitted with Type 2, CCS and CHAdeMO DC Connectors, accommodating for most electric vehicle models on the market.
The chargers have been installed through a successful bid from Sheffield City Council to the Joint Air Quality Unit Early Measures Fund and the Ultra Low Emission Taxi Infrastructure Scheme from the Office of Low Emission Vehicles. 9 of these charge points will be reserved for taxi-only usage to ensure that electric taxis will always have a place to charge. The chargers are being installed and managed by Franklin Energy.
The cost of charging will be 30p per kilowatt hour for the first hour – which will charge the vast majority of electric vehicles to 80% of their maximum. After the first hour, the cost will rise to £10 for every hour to encourage drivers to free up the space for the next driver to come along. When charging, parking is free and there are no additional parking charges.
Payment is through Franklin Energy's app, LiFe EV or by contactless card payment. By using the LiFe EV App and RFID card, drivers will have access to Franklin Energy's national network of charge points across the UK known as the LiFe Network.
Electric vehicles saw a significant increase in sales recently. One out of every six vehicles sold in 2020 was battery electric or a hybrid electric vehicle, up from one in every 30 vehicles in 2019, according to the Society of Motor Manufacturers and Traders.
Julie Grocutt, Cabinet Member for Transport and Planning said:
"We're improving Sheffield's electric car charging network to make it easy for people to make the switch to electric vehicles which is one of the best things we can do to reduce harmful pollution from transport – making the air we all breathe cleaner
"We know not everyone has access to off-street parking, so not everyone can charge their car up at home. However, rapid charging means you can fill your car up while you nip to the market, or to the shops."
Robert Byrne, Managing Director of Franklin Energy said:
"We are delighted to work with Sheffield City Council in building a new rapid charging network from the ground up. This will help to accelerate the uptake of electric vehicles and e-taxis across the region."
The new sites are:
Clarence Ln (by Waitrose)
Prince of Wales Rd
There are also chargers which replace the existing ones at
Carver Lane Car park (by the city hall)
Parkers' Ln Car Park (near the Northern General off Witham Rd)
Two of the locations are solely for use by taxis registered in Sheffield
4 chargers at Eldon St will be coming online in the early Spring, with an additional 9 at further locations to come online by early Summer.
More information on Sheffield's clean air strategy can be found here.
Other stories you might like