New improved walking and cycling routes proposed for Tinsley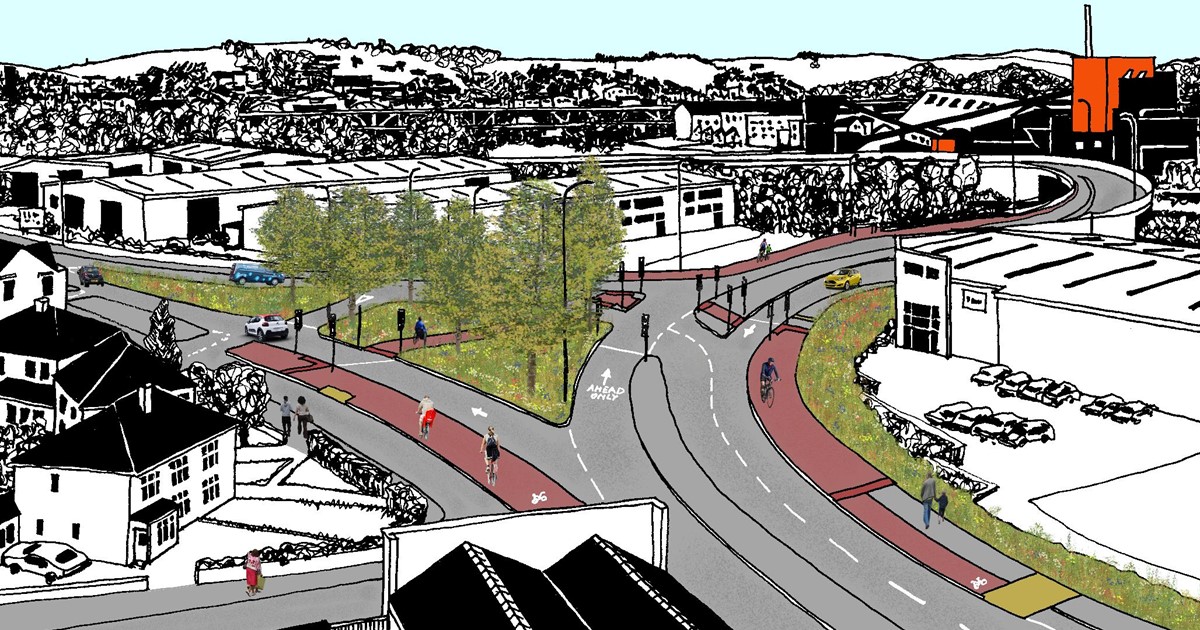 Plans to improve active travel in and around Tinsley are launched for consultation today. 
The new scheme, funded by the Government's Transforming Cities Fund, reveals proposals to improve cycling and walking connections between Meadowhall and Tinsley and provide better access to Rotherham and Sheffield for people travelling from these areas.
The latest proposals offer high-quality and safer cycle and walking routes between Tinsley and Meadowhall, a new cycling route to Meadowhall Interchange and the proposed, Magna–Tinsley Tram Train Stop and Park & Ride as well as safer crossing points in the area.
Magna–Tinsley is the latest scheme to be launched under Connecting Sheffield, the Council's project for sustainable travel. Consultation on the plans for City Centre was carried out early this year, and the consultation on Neepsend – Kelham – City Centre plans are also currently underway.
The push for improvements to active travel and public transport routes are designed to reduce congestion, improve air quality, encourage a healthier lifestyle, and create better access to opportunities in work and education.
Cllr Julie Grocutt, Cabinet Member for Transport and Development at Sheffield City Council, said:
"We need to plan for the future of travel in Sheffield, which means making sure we are putting the right infrastructure in place so that people are able to choose to cycle and walk to work, school or just get around the community.
"It's great to see plans developing to help improve walking and cycling routes around Tinsley, which is currently an area where people are quite reliant on driving to get around easily. Not only will the improvements enable people to travel actively between Sheffield, Rotherham and Meadowhall, they will be an asset to the community. It would be great if people could comment on the plans and let us know their views."
The Transforming Cities Fund (TCF) is funding bid for and won by Sheffield City Region from the government's Department for Transport. TCF it is for active travel and public transport infrastructure (such as bus lanes) only and cannot be used for direct improvements to bus services themselves.
The funding must be used in areas where there is the opportunity to increase access to work and productivity.
'Magna–Tinsley' is the third of six projects that will be financed by the Transforming Cities Fund to be launched for consultation in Sheffield.
The full consultation for Magna–Tinsley can be found on the Connecting Sheffield website, here:  https://connectingsheffield.commonplace.is/proposals/magna-tinsley.
You can also feedback your comments, or request hard copy information by email: info@connecting-sheffield.co.uk, by phone: 0808 196 5105 or in writing: Freepost, Connecting SHF.
Other stories you might like