Next stage of fieldwork complete at Castlegate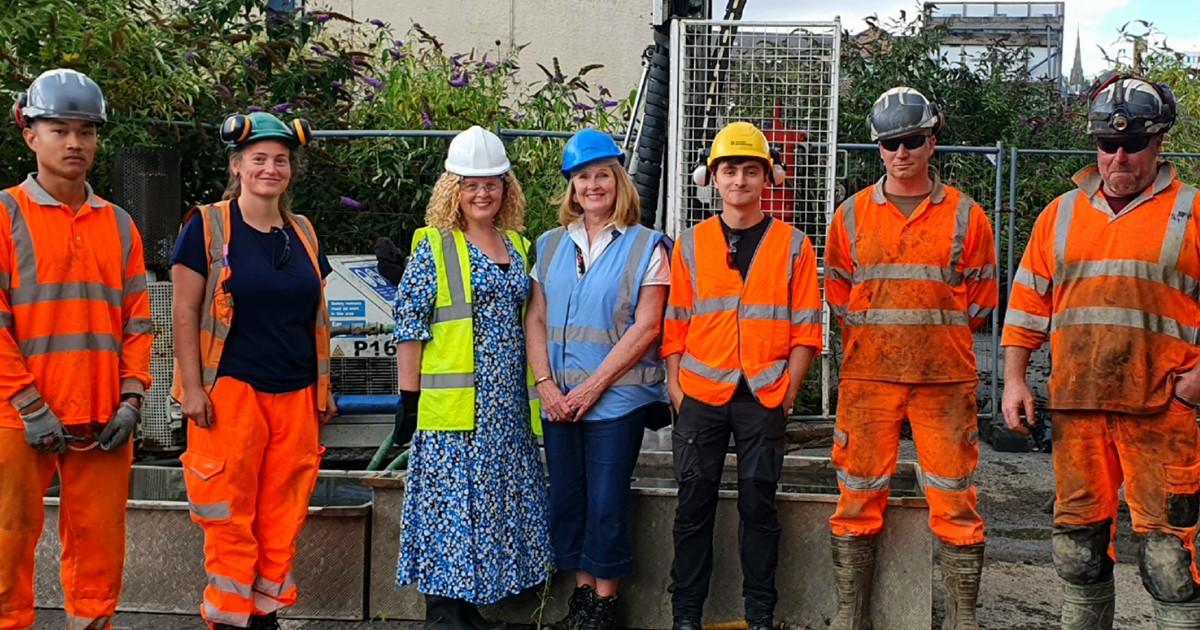 Geoarchaeological fieldwork required for plans to regenerate the historic area of Castlegate is now complete.
Throughout the summer, geoarchaeological investigations were carried out by archaeology and heritage specialists, Wessex Archaeology.

The location of each of the 33 boreholes was carefully planned to add information to the previously conducted archaeological excavations.
Analysis of the core samples from the boreholes will add to existing knowledge of the site, to hopefully help provide a greater understanding of the history of Sheffield Castle as well helping to inform the council's redevelopment plans.
The work forms part of plans to redevelop Castlegate and re-establish it as a vital part of the city centre.
The council secured £20m from the government's Levelling Up Fund last year to see through its vision for the area, which includes:
De-culverting the River Sheaf
Creating attractive green public spaces
Interpreting the history of the site
Preparing land for future redevelopment
Understanding the archaeology of the site including the remains of Sheffield Castle
Establishing Harmony Works – A destination for all things music in Sheffield. The plans will see Sheffield Music Hub and Sheffield Music Academy come together to create a musical hub in the currently empty Canada House.
Developing S1 Art Space – A creative workspace which aims to be one of the largest contemporary art galleries in the North.
Cllr Mazher Iqbal, Co-Chair of the Transport, Regeneration and Climate Policy Committee, said:
"It is fantastic to hear the fascinating work carried out by Wessex Archaeology is now complete on site and we look forward to reading through the final report and learning more about the history of our incredible city.
"This is another exciting step towards transforming Castlegate into a thriving part of the city centre, as it was when the castle originally stood. We're passionate about making Sheffield a flourishing and vibrant city and these plans are a crucial element to achieving our ambitions."
Milica Rajic, Infrastructure Director at Wessex Archaeology, said:
"Our team are busy working on the core samples taken from the boreholes. We can't wait to share the detailed findings which, combined with the data from our previous borehole survey, hopefully will help to reveal even more about the site of Sheffield Castle. We're so excited to be able to put even more pieces of this extraordinary underground historical jigsaw together."
Martin Gorman, Chair of Friends of Sheffield Castle, said:
"We look forward to seeing the results from the recent bore hole investigations on the Castle site. We hope the information will add to our existing knowledge and help decide how the Castle remains and historical layers will be incorporated into future plans for the site."
Wessex Archaeology previously worked on the Castlegate site in 2018. To learn more about the work they have done with Sheffield City Council and other key stakeholders in the city previously head to the Wessex Archaeology website.
Other stories you might like