No Smoking Day - stamp out illicit tobacco, quit for good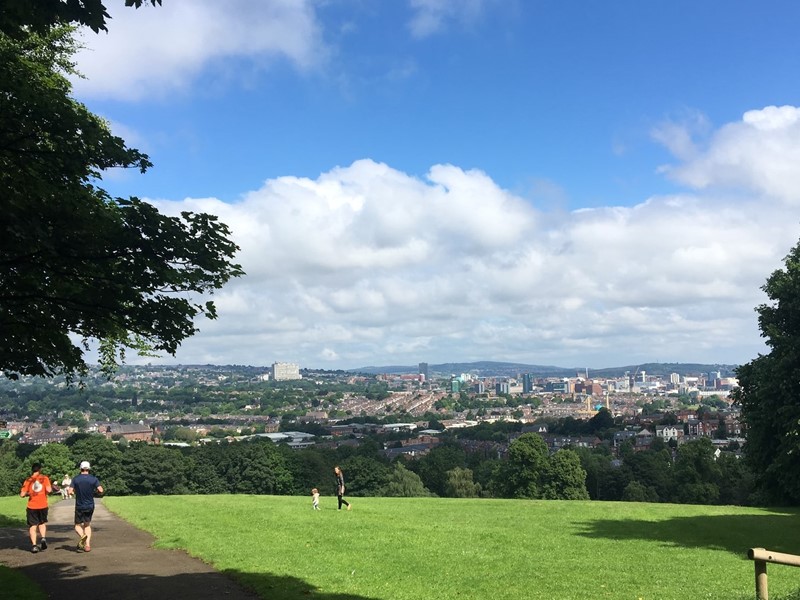 This year on No Smoking Day (Wednesday 9th March) Smokefree Sheffield and Sheffield Trading Standards, are launching a new campaign showing the real-life impacts of cheap and illicit tobacco and the importance of quitting smoking for all.
In Sheffield around 1 in 5 adults smoke, and around 5 children start to smoke every day. The sale of cheap and illicit cigarettes not only makes it easier for young people to get hooked on smoking but puts money into the hands of criminals and can be used to fund crime in local communities. The prices of products also undermine efforts that local people are making to quit, adding further temptation to those in our most disadvantaged communities, and taking income away from honest businesses.
Smokefree Sheffield is building on this year's No Smoking Day, an annual health awareness day that intends to encourage smokers to not give up on giving up, and remind smokers it is never too late to try and every time you do brings you a step closer to your Smokefree goal. Smokefree Sheffield is holding an event outside Sheffield Town Hall together with Sheffield Trading Standards, the team will be on hand to speak to Sheffield residents about the dangers the cheap and illicit tobacco trade has on our communities and how we all need to work together to combat this to achieve our aspiration of a Smokefree city. 
"Cheap and illicit tobacco helps keep people in a cycle of addiction as well as making it easier for children to access illegal cigarettes from a young age. The decline in smoking we've seen in Sheffield is very positive, but more needs to be done if we're going to continue seeing this trend, tackling cheap and illicit tobacco is just one area we know we can make a difference for both individuals and the community. Events like this help show our Sheffield residents the impact we can all make together." says Greg Fell, Director of Public Health Sheffield.
On hand throughout the day includes Sheffield Trading Standards staff, including a search dog and handler to show the public how the teams are cracking down on illegal tobacco.  The Sheffield Stop Smoking Service offers free advice on quitting, stop smoking medicines and e-cigarettes. Greg Fell, Director of Public Health Sheffield, and Councillor Alison Teal, Executive Member for Sustainable Neighbourhoods, Wellbeing, Parks and Leisure, will also be attending to show their support for the work being done to tackle the sale of cheap and illicit tobacco and its impact on communities.
"People don't often think of it in this way, but the illegal tobacco trade actually operates in a similar way to drugs. There are large-scale organised crime groups that are paying vulnerable children and adults, such as those leaving care, immigrants or families struggling for money, to travel abroad and smuggle illegal tobacco back into the country, or produce these counterfeit items," continues Greg Fell.
The new campaign, promoted across the city, demonstrates how cheap and illicit tobacco is not a victimless crime, and urges residents to report instances where they think people are producing or selling. In 2021/22 alone, reports from the people of Sheffield helped to remove 804,000 illegal cigarettes and 250.5kg of loose tobacco from our streets.
"Our Trading Standards team are working hard to find and prosecute those responsible, but removing illegal tobacco from our communities is everyone's responsibility. So even if you don't smoke, reporting any known instances of sales can help take cheap and illicit tobacco off the streets of Sheffield," says Councillor Alison Teal, Executive Member for Sustainable Neighbourhoods, Wellbeing, Parks and Leisure.
With Sheffield's success in declining smoking rates over the last five years and more recently the news that it is now below the national average of smokers, it's important to continue the hard work and reduce the impact that smoking has on residents.
In a recent joint operation with Greater Manchester and Scottish Trading Standards, warrants were executed and searches were conducted, which led to the seizure of more than half a million cigarettes and over 2,000 packets of hand-rolling tobacco.
Support from the public is fundamental to successes like this and by spending time interacting with the public, it is hoped that the understanding of cheap and illicit tobacco will only continue to grow.
The awareness event is open to the public from 9.30am-4pm Wednesday 9 March outside Sheffield Town Hall. Those who have concerns about the sale of illicit tobacco products can contact Sheffield Trading Standards at trading.standards@sheffield.gov.uk or call the consumer direct helpline run by Citizens Advice who will pass your intelligence to Trading Standards. Telephone: 0808 223 1133  Mon to Fri 9am to 5pm.
Smokefree Sheffield provides support and resources to people who want to quit.
Other stories you might like