Community pitch re-opens at Sheffield Olympic Legacy Park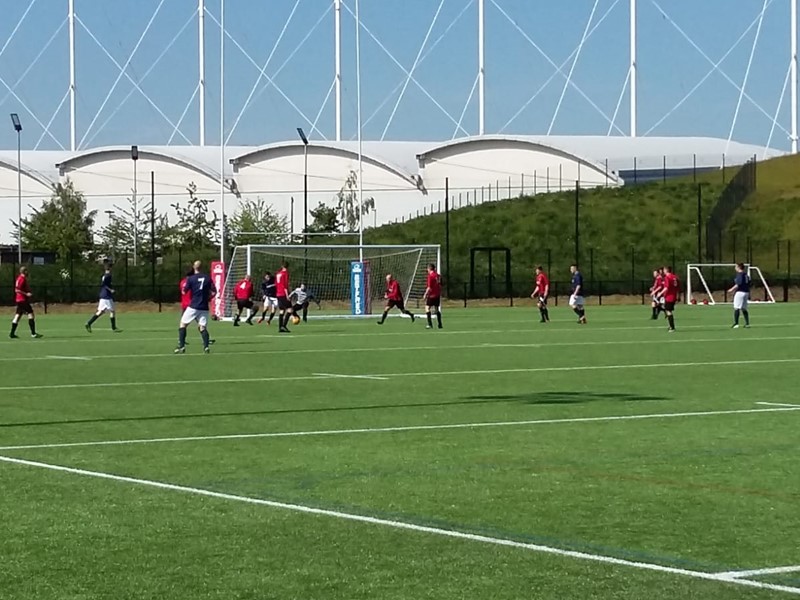 Major sporting names in the city, including Sheffield FC and Sheffield Eagles, are being joined by community and league teams in making use of the pitch which will reopen on Monday 12 October.
The pitch is currently being operated by Leisure United, on behalf of Sheffield City Council, as an interim measure before Scarborough Group sign the lease for the pitch and other development sites on Sheffield Olympic Legacy Park.
Councillor Mary Lea, Cabinet Member for Culture, Parks and Leisure at Sheffield City Council, said:
"I'm delighted that Sheffield Olympic Legacy Park facilities are reopening to the public with Covid safety measures in place. 
"Exercise has played a key role in our physical and mental wellbeing throughout the pandemic and I'm pleased our communities will enjoy the benefits of some fantastic venues in the winter months. 
"We look forward to working with Scarborough Group to maintain and develop safe, accessible amenities.'
Andy Pope, Sports Consultant to Scarborough Group, said:
"Sheffield Olympic Legacy Park pitch is a community facility and the bookings demonstrate the ongoing commitment to that ethos. 
"Local community football clubs such as Darnall FA and Middlewood Rovers will sit alongside the oldest football club in the world, Sheffield FC, as we host women's, men's and disability teams for training and matches.
"It is a further positive for Sheffield Olympic Legacy Park to have Sheffield Eagles using the pitch for their home fixtures."
The 3G pitch, which opened three years ago, provides a valued resource for people in the Attercliffe, Darnall and surrounding areas and is also used by Oasis Academy Don Valley and UTC Sheffield Olympic Legacy Park for outdoor physical activity. 
Andy added: "The community bookings in the evening will sit alongside the school usage during the day to enhance the community engagement.
"The pitch is at capacity and there is now an opportunity to look for solutions, with Sheffield City Council, to provide further facilities for the overwhelming demand."
Liam Claffey, General Manager for Sheffield Eagles, said:
"It's great to be using Sheffield Olympic Legacy Park again for our training sessions and we look forward to work starting on the stadium to ensure we can play at the facility in 2021."
Construction is due to start this autumn on the 3,900-capacity stadium, which will sit along the west side of the pitch. Work on the £5m Scarborough Group facility was due to start in March, but was delayed by the Coronavirus pandemic. 
When open next summer, the new stadium will feature 750 permanent seats as well as changing facilities, retail units, conferencing and office space.
Sheffield Olympic Legacy Park was established in the wake of the 2012 London Games to deliver an Olympic legacy through the four themes of sport, community, economy and environment. 
The multi-million-pound park in the Attercliffe area of the city provides world-class sports, education, health and leisure facilities, new skills and jobs.
For further information contact Martin Ross or Kim D'Arcy at HR Media on 0114 252 7760.
Other stories you might like