Options for improving road safety on Ecclesall Road and Ecclesall Road South to be explored

The Finance Committee approved funding to explore the feasibility of road safety measures on Ecclesall Road and Ecclesall Road South yesterday.  
As part of the Safer Roads Fund, from the Department for Transport, the A625 has been identified as a route in need of road safety improvements.  
In the past five years, there have been 50 collisions where someone was killed or seriously injured along the route, between the A61 and the B6375 Whirlowdale Road, with 62% of these involving pedestrians and cyclists.  
The Council has secured £1.425m in funding to improve road safety on the stretch and reduce the risk to road users. 
Analysis has found introducing more road safety measures on the road could prevent more than 60 fatal and serious injuries over the next 20 years.
Feasibility works will be undertaken to establish which road safety measures are best suited to the area.  
The measures will help to reduce the number of collisions on this stretch and create a safer environment for residents. In addition, they may also reduce health-damaging vehicle emissions and improve air quality for those living close by.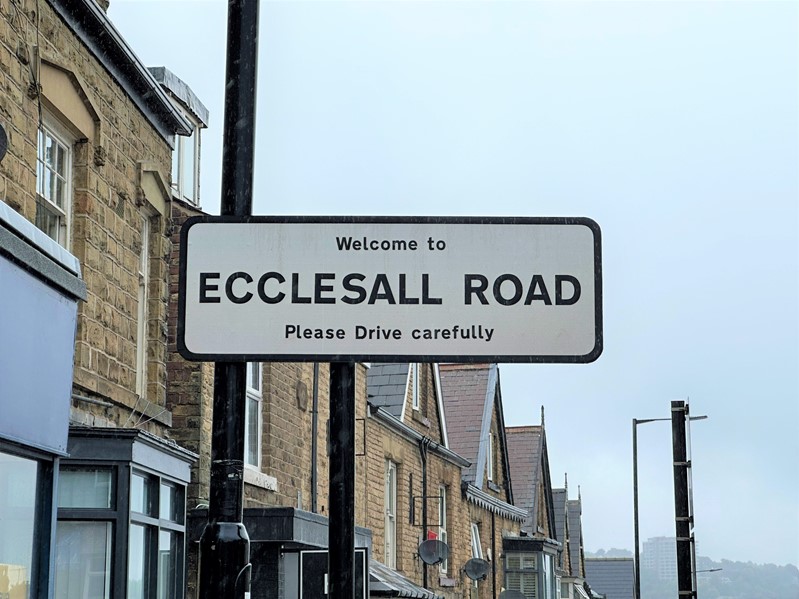 The types of measures being considered are outlined below. The feasibility works are not limited to these options and other possible interventions may be considered - subject to design standards and available funds. 
Central Hatchings

Reducing speed limits

Street Lighting 

Pedestrian Crossings

Refuge Islands

Delineation and Signing

Protected turn lane

Traffic calming
The feasibility works will use around £108,000 of the Safer Roads Fund allocation.  
Cllr Ben Miskell, Chair of the Transport, Regeneration and Climate Policy Committee, said:
"This is a critical step towards improving safety for all road users on Ecclesall Road and Ecclesall Road South and reducing the number of collisions on this route. The scheme will help to create safer neighbourhoods for residents – not only by reducing collisions but by reducing harmful vehicle emissions too.   
"We will be exploring a range of methods to improve road safety to ensure the interventions are appropriate for those living, working and visiting the area. One key consideration will be to reduce speeds and in turn reduce the chances of being injured in a collision.   
"With vehicles travelling at slower speeds, residents should also see an improvement in air quality which can lead to an improvement in their health and the health of their loved ones. These improvements may also help people in the area to feel more confident and safer when choosing to walk or cycle.  
"The road safety measures will complement the ongoing plans for Ecclesall Road which were discussed at Transport, Regeneration and Climate Policy Committee in July, including improvements to traffic signals, junction upgrades and bus priority measures."   
More details about the improvements to the South West bus corridors in Sheffield.
Other stories you might like