Our plans for council housing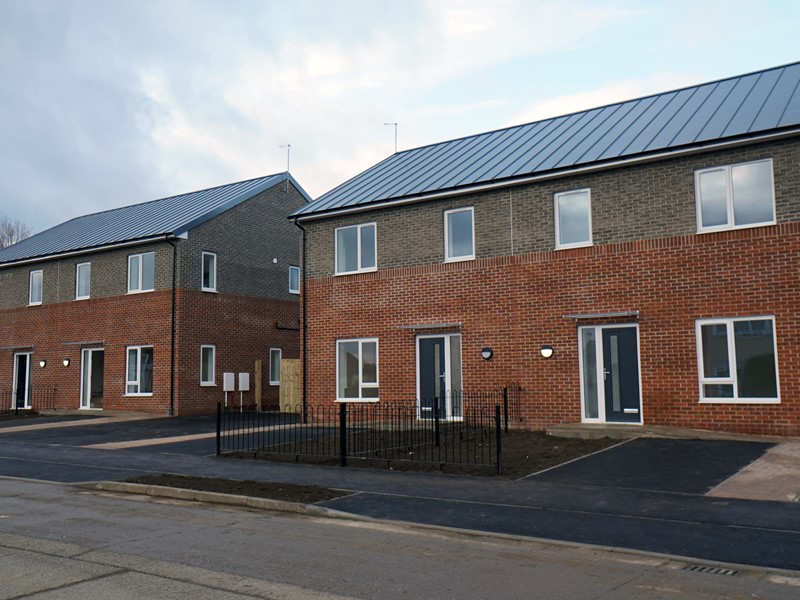 Our priorities for providing safe, warm, affordable council homes and investing in them and our council estates has been approved by our full council meeting. Our ambitious plans mean that we will continue to invest in council properties and improve the lives of all council tenants and residents across the city.
A plan led by tenant feedback 
Councillor Paul Wood, Cabinet Member for Neighbourhoods and Community Safety, said: "We've put this business plan together as a result of working closely with tenants and residents. We worked with them to review the plan's priorities, the investment in their homes and the plans to increase the number of new council homes. They want decent homes to live in so we're investing massively in our council housing offer in Sheffield. We have many existing tenants, vulnerable people in urgent need of a new home and future tenants on our council house register so we're building and acquiring 3,100 new council homes by 2028 and have already built 631.
"Everything we've put forward is about our tenants. We're acting on the feedback that 700 tenants and residents gave to us in our consultation and in meetings about improving communal areas for our flats and maisonettes alongside their other feedback. We agreed these future plans through tenant scrutiny and governance arrangements.
"We know our tenants and residents are concerned about the environment and where they live so we've developed new plans to improve the thermal comfort of homes and reduce our carbon footprint. Our tenants have also told us that what their estates look like and how they are managed is important to them so we have recommended improvements. We'll be investing in improving their local environments with more cleaning, improved security and a continued commitment to resolving repairs and maintenance issues as quickly as possible, Covid permitting."
Safety and repairs
"We know that fire and building safety is a priority for our tenants and residents so we're actively responding to this across the city. We're making sure that we continue to support and help tenants manage their money amidst the biggest change to the benefits system for a long time. We know that all of these things are so important to them and we are determined to keep delivering improvements to ensure long-term tenant satisfaction. Proactive management of our neighbourhoods to support existing, new and future council house tenants is what we have been doing and we will continue to do even more of it."
As a direct impact of Covid, there have been delays to some housing repairs so we have been provided with an extra £2m to tackle the backlog.  
 £500 million investment of over 5 years
Councillor Wood added: "We have listened and are listening to what our tenants have told us. We are committed to spending £500m over 5 years as part of the Housing Investment Capital Programme. Thousands of tenants will get new roofs and kitchens and there will be improvements to communal spaces. With this funding, hundreds of jobs are expected to be created to deliver this work.  
"We recruited an additional 45 apprentices in 2020, taking the total of apprentices in the Repairs Service to 100, alongside over 80 apprentices in the Housing Service. We have plans to increase the number of apprentices across the Housing and Repairs Service by 40 per year.
"This means that we are training more local people and hopefully we will employ them in the future to continue the programme of service improvements that we talk about in our plan.  Our apprenticeship programme supports our priority for increasing employment opportunities for younger people, which is much needed now more than ever with the recent COVID-19 outbreak and the impact this has had on employment and the economy."
Direct changes and a new charter for social housing residents
Direct changes coming up from 1 April will see a 1.5% increase in the rent for council homes, garage plots and garage sites and no change in the rents for temporary accommodation. The community heating standing charge will increase by 60p per week too. The unit kWh price will remain unchanged for 2021/22 as well as the sheltered housing charge, burglar alarm charge and furnished accommodation charge. In law, any income raised from all of these rents must be spent on looking after and maintaining the city's council properties and can't be spent elsewhere within the council.
Alongside our own proposals the new 'Charter for Social Housing Residents, published by government in 2020, sets out reforms that will speed up the complaints procedure for residents by improving access to the Housing Ombudsman, reducing decision times and ensuring effective resolution. It will also make landlords more accountable for the services they deliver and includes the introduction of a set of tenant satisfaction measures that landlords will have to report against. Overall it sets out to improve consumer standards for tenants.
Councillor Wood added: "We welcome the White Paper that sets out the standards that all tenants living in social housing should expect. We have a track record of engaging with tenants to make sure that they live in safe, well maintained homes with good services and we will absolutely continue to do this.
"Whilst we welcome this standard-setting by government we would also like to see more funding to build even more new housing for the city which is desperately needed. This would be the right thing for our tenants and residents and it is no less that they deserve. We will continue to lobby for this and secure as much external funding as possible from government to achieve this. We're here to support those who need us the most. This would also be a key step towards accelerating the economy with new local jobs and apprenticeships and would also help to address the country's housing crisis."
A link to the full report is at democracy.sheffield.gov.uk
Other stories you might like