Paving project completed at prominent city centre site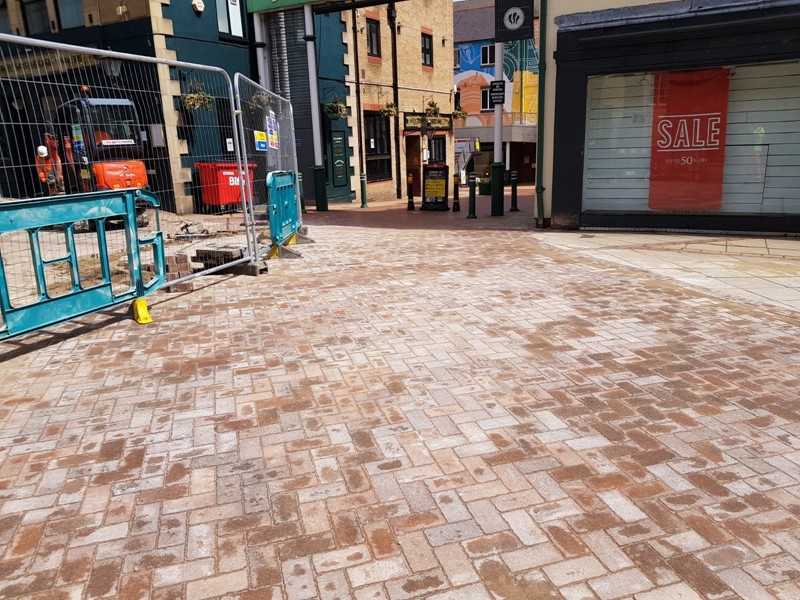 Streets Ahead took advantage of a quieter city centre earlier this year by replacing the broken flagstones on Orchard Street, normally a busy pedestrian thoroughfare connecting Church Street to Leopold Street.
The council's highways contractor, Amey, began work in early March with four zones identified for completion over a ten-week period. To complete the detailed works, the street needed to be closed to pedestrians and deliveries and each zone was allocated a timescale so that local businesses were aware of how long they may be affected.
The work itself was carried out by a team of Mason pavers with over 50 years' experience between them. After initial excavation, all the old and damaged flagstones were removed before new block paving could be laid on a bed of concrete and sand which, when compacted, ensures they are laid evenly.
Executive Member for Housing, Roads and Waste Management at Sheffield City Council, Councillor Paul Wood said:
"Work to improve surfaces in the city centre needs careful and considerate planning, recognising that the area is used for multiple purposes with a high level of footfall.
"Amey have worked closely with nearby businesses on resurfacing Orchard Street to ensure minimal impact during working hours. The end result is a much safer and more visually appealing surface for both pedestrians and vehicles.
"City centre works can be complex and sometimes inconvenient, so I'd like to thank visitors to this area and nearby business owners for their patience whilst these important works were carried out."
QC's Bagel Bar situated on Orchard Street itself were pleased with how the work was undertaken, commenting that, "The workmen were very helpful, making pathways for us and our customers to access our shop, and it [the street] looks much better now than it did before."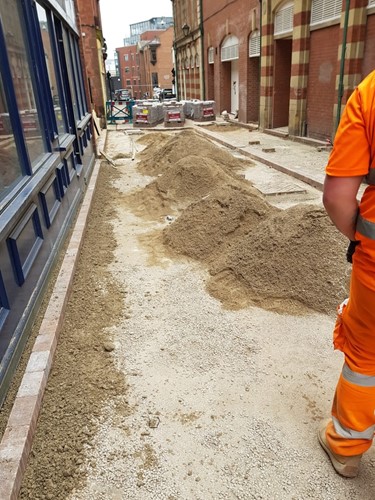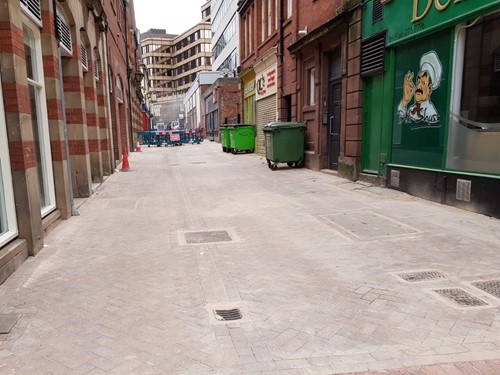 Peter Hancock, Principal Operations Manager at Streets Ahead agrees," We knew we had a window of opportunity during the last lockdown to replace the surface on Orchard Street with minimal impact on local businesses and pedestrians, and more importantly, to install the paving to a high standard.
"Despite the cold and wet spring weather, we were pleased not only to finish the paving in time for the re-opening of hospitality in May but also to hear that those closest to the area are happy with the end result."
There is just one final job for the team to complete, which is to seal the natural stone surface to protect it from staining and prevent any moisture build-up which can lead to frost damage. This is expected to be completed in August, weather permitting.
To find out more about the Streets Ahead programme visit: www.sheffield.gov.uk/streetsahead
Other stories you might like