Pictures paint a thousand words and make history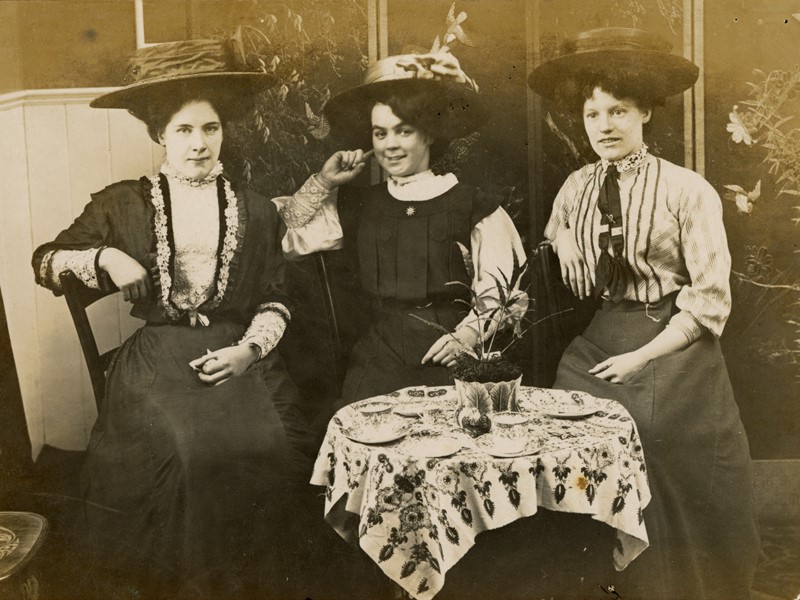 Pictures paint a thousand words and with the announcement that Sheffield City Archives is open again for 'order and view', library users will be able to access photos from down through the ages as well as maps, letters and historical documents that give them an all-important glimpse into the lives of their Sheffield ancestors gone by.
The re-opening of Sheffield City Archives last week coincides with the completion of digitising nearly 100,000 historical photos, letters, postcards, posters and other documents to Picture Sheffield, the online resource that provides a vast collection of preserved original records and printed material relating to Sheffield and the surrounding area from the 12th century to now.
Pete Evans, Heritage Services Manager at Sheffield City Archives said: It's been a painstaking and lengthy task to document and scan thousands of records to ensure that the materials will be available for many more years. We have extensive collections of books, pamphlets, photographs, church registers, newspapers, census records, minutes, diaries, films, maps, deeds, records from schools, hospitals, businesses and charities, family estates as well as personal papers."
The Archives and Local Studies Team receives regular thanks from customers who they have helped, by doing research for them to uncover unknown facts or to piece information together to help customers complete gaps in their half-remembered stories. One of the latest is this one from an 80 year-old lady's grandson: 
"I cannot thank you enough for helping me with this. My Grandma has for the last 80 years only had one photo of her dad and now has another. I showed her the photo over lunch and she had a few tears of joy. So thanks once again; you have made an old lady and her grandson very happy:)" 
Councillor Mary Lea, Cabinet Member for Culture, Sports and Leisure said:
"To have such a fine collection of local history, from the 12th century up to the present day, and a team of skilled archivists who can help people discover their past or the city's past is so appreciated. It's a resource that brings so much happiness to people, it answers questions, it sparks interest and all the time we're building on the collection to make sure we continue to capture history."
picturesheffield.com is a non-profit making service provided by Sheffield Local Studies and Archives. Income received from picture sales and donations is used to cover the cost of managing and developing the service.
A small team of enthusiastic volunteers add over 100 extra images every month. If anyone has any photographs that they would like to have added to Picture Sheffield please get in touch with the team on 0114 2039395 or email archives@sheffield.gov.uk