Pinstone Street social distancing measures refreshed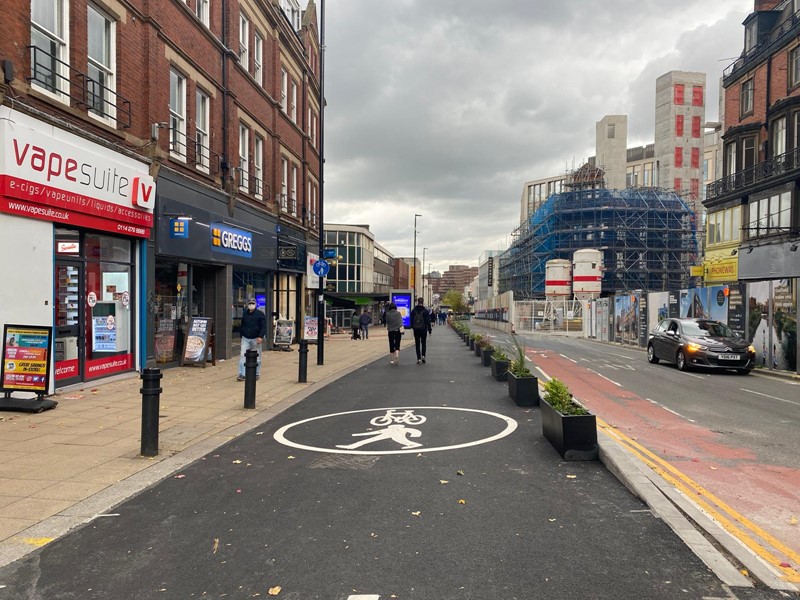 A new kerb lined with planters and a fully accessible, step-free pavement have been installed on Pinstone Street as works to upgrade temporary social distancing measures are completed.
The street was initially closed to traffic in June as part of safety measures to ensure that visitors to the city centre had space to practice social distancing whilst moving around the city centre. The original road closure used water filled barriers, which have now been replaced by a more attractive 'semi-permanent' scheme that also includes a new crossing between Pinstone St and Cambridge St.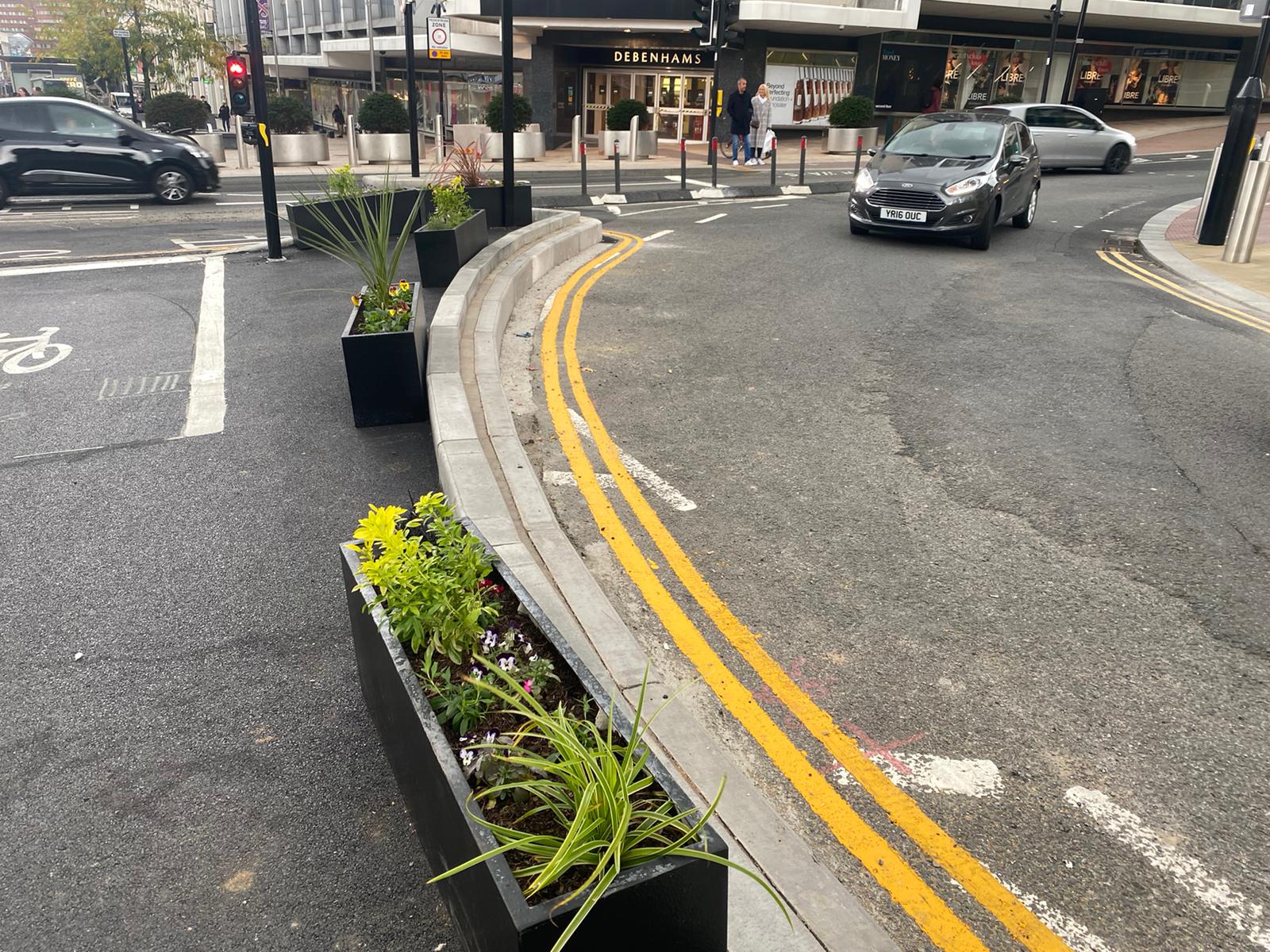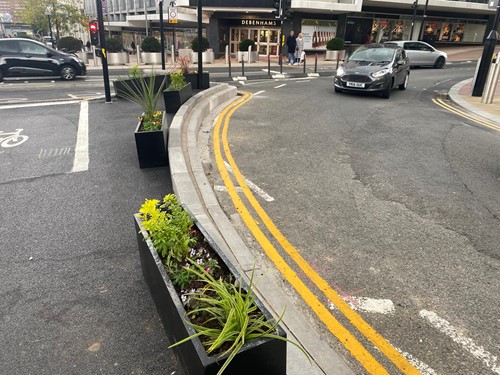 Planters have been installed, lining the new kerb. 
The project is part of the Council's response to Covid-19, which has seen widened footways, temporary cycle lanes and traffic-free areas introduced in the centre of Sheffield and local communities.
Councillor Bob Johnson, Cabinet Member for Transport and Sustainability at Sheffield City Council said:
"As we continue to live with Covid-19, public safety and preventing the spread of the virus in Sheffield remains our priority. We have therefore recognised the need to maintain social distancing measures in busy areas, whilst making the area enjoyable for people who are visiting the city centre to work and support our local businesses.
"Pinstone Street is a key route in the city centre and it was really important that we made sure it was accessible to all. As well as creating more space for social distancing, the changes have given us the opportunity to prioritise cycling and walking in the area, as we have in other areas of the city centre such as Division Street. I would like to encourage people to utilise these changes and consider alternatives ways of traveling around the city centre where possible."
Bus routes that are diverted from Pinstone Street will continue to instead travel between Arundel Gate and Carver St.  Further details on the changes to Pinstone Street and other active travel measures in the city can be found here.
Other stories you might like