Plans to create greener vehicle fleet brought forward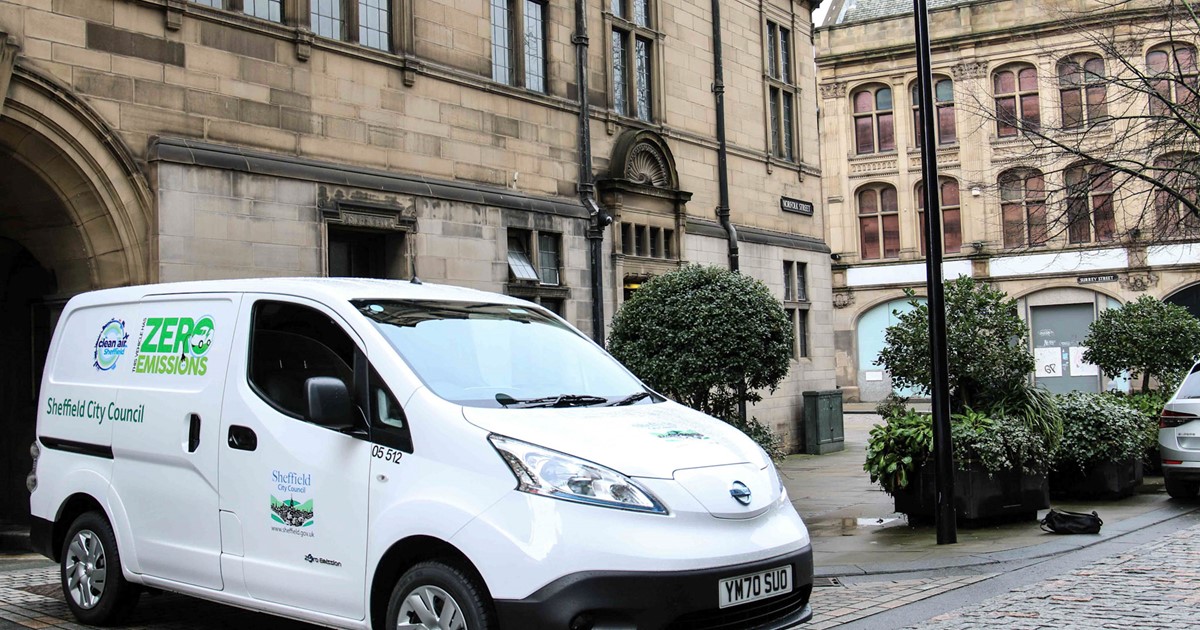 Sheffield City Council is bringing forward plans to replace the most polluting diesels in its fleet, improving air quality in the city by replacing them with electric and cleaner fossil fuel vehicles. The 6-year project will include the replacement of Sheffield's fleet of old, polluting minibuses used for special educational needs transport. New electric vehicles will also replace existing cars and vans.
Nitrogen Dioxide, one of the biggest pollutants from old diesel vehicles, has been linked to increased incidence of stroke, heart disease and asthma. Prolonged exposure to air pollution has been shown to permanently damage children's lungs.
Throughout the pandemic Sheffield's fleets have continued to transport 800 children with special educational needs or those who are extremely vulnerable to school. They have also made sure people can reach their GP's surgery to receive their vaccinations, assisted local NHS patients through the first lockdown and delivered school meals to the homes of school children who've had to self-isolate.
During the first two years of the programme, more than 350 of the oldest, most polluting vehicles have been replaced with significant reductions in CO2 and NOx.
Cllr Terry Fox, deputy leader of Sheffield City Council said:
"I'm really proud of our fleet – they've worked through the pandemic to make sure hundreds of children with special educational needs or those who are extremely vulnerable can get to school, every day. They've adapted to the pandemic providing transport for people to reach their GP's surgery for vaccinations and to get to hospital appointments. They've also been delivering meals school children who've had to self-isolate at home.
"Where we can, we're upgrading to electric vehicles. Electric suit the needs of our libraries, facilities managers and environmental health teams, but the technology isn't suitable yet for our accessible special educational needs vehicles.
Cllr Julie Grocutt, Cabinet Member for Transport and Development said:
"These changes demonstrate our commitment a cleaner, greener future for Sheffield. We're not just investing in our own fleets - we're also making it easier for others to make the switch, with 22 new rapid chargers coming online towards the end of February, and 30 electric vans which we'll loan out to businesses in the city. We've also worked with Veolia and local firm Magtec to repower bin lorries in Sheffield from diesel to electric."
The £21million programme is entering its third year. By the end of the project, around 1,100 vehicles will have been replaced with electric, ultra-low emissions or the cleanest standard of diesel. All vehicles would be compatible with the proposed clean air zone, which is still under review.
The programme will include improvements to Sheffield's minibus fleet, with 150 minibuses upgraded by the end of the year. 353 of the oldest, most polluting vehicles have already been replaced by the scheme.
Other stories you might like