Plans to increase funding for businesses affected by Clean Air Zone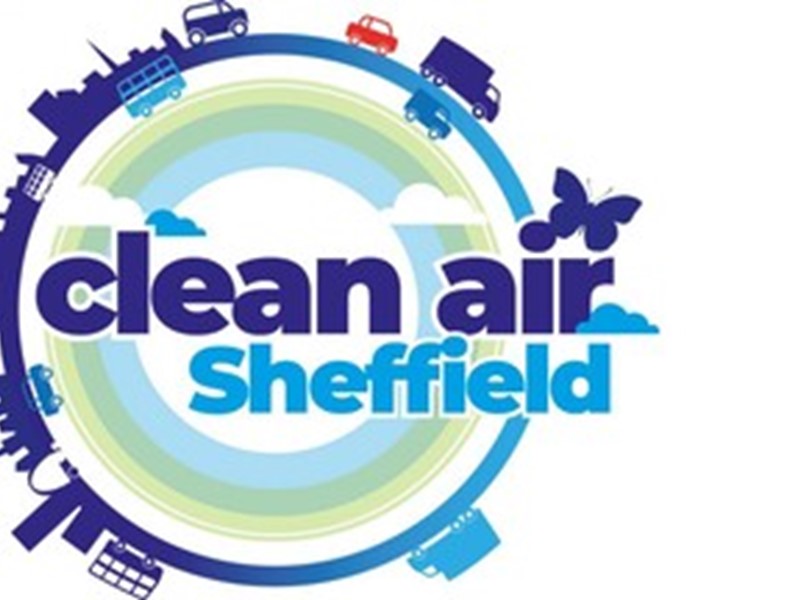 Changes have been made to plans for Sheffield's Clean Air Zone following feedback from public consultation.
Last year we shared our proposals of support packages that will help people affected by the Clean Air Zone to upgrade their vehicles and avoid the need to pay the charge.
The Clean Air Zone will apply to buses, taxis, vans, and lorries entering the city centre who do not meet our emissions standards. Private cars, motorbikes and mopeds will not be charged.
More than 2,700 businesses and individuals responded to the latest consultation on final plans for the Clean Air Zone, with 2 of every 3 agreeing that reducing air pollution should be a priority for the council.
However, whilst half of businesses who operate vans told us that they would take a loan or grant, others were undecided or said they wouldn't choose to upgrade, with the amount of funding on offer being cited as the most common reason for this.
Based on the feedback we've received, we have made a number of changes to the plans, including improving support for smaller independent businesses and sole traders to make it easier to transition to electric or lower-emissions vehicles.
Cllr Terry Fox said: "We've heard what you have to say: clean air is important to you, but you're worried about the cost. That's why we're asking Government to approve our plans to increase the available funding, including tripling the maximum grant available for replacement vans, to make cleaner vehicles more affordable.
"We know that businesses are facing many challenges at the moment and it's important that we listen to what people have to say and take this step together to improve our air quality, which impacts on us all.
"I hope that this increased support will help to alleviate people's concerns but as ever, if you have any questions, please do get in touch with us."
The new proposals must be approved by Government who will make the final decision on funding before they can be implemented in Sheffield. 
The updated proposals we've set out to Government are:
Increasing the maximum grant for van owners upgrading to a Euro 6 diesel or Euro 4 petrol engine to £4,000, or up to £5,000 to upgrade to an electric vehicle
Increasing the maximum grant for Hackney taxis upgrading to a Euro 6 diesel or Euro 4 petrol engine to £6,000, or up to £10,000 to upgrade to an electric vehicle
Increasing the maximum grant for Private Hire vehicles upgrading to a Euro 6 diesel or Euro 4 petrol engine to £3,000, or up to £4,000 for an electric vehicle
Increasing the maximum grant for HGVs, scheduled buses and coaches to £16,000
Retrofit grants will also be available.
Additional temporary exemptions will be put in place for people who are ineligible for a loan or who are waiting for their new vehicle to be delivered.
People who have upgraded their vehicle since 26 October 2021 will also be able to apply for the funding retrospectively, which may particularly affect local taxis and private hire drivers where licenses could expire before the support is available.
Further details on the full range of support measures available, and how to apply will be available from late spring 2022.  People will have until 2023 to upgrade their vehicles after receiving funding.
Cllr Douglas Johnson, Executive Member for Climate Change, Environment and Transport said: "During two consultations, the people of Sheffield have told us that we should prioritise taking action to clean the air. Over the next year, drivers of the most polluting vehicles will be faced with a choice: use the support we are offering to upgrade to a cleaner vehicle; or pay to pollute.
"I'm pleased that the funding we're requesting from Government will directly support our small businesses, and I hope that this improved offer makes upgrading easier and will give more people the confidence to do so."
The delivery programme for the scheme has been reviewed and the Clean Air Zone is due to go live from early 2023. Further information on the start date will be provided later this year.
Once introduced, the Clean Air Zone will be monitored and evaluated regularly. Any concerns such as diverted traffic and congestion will be investigated, and changes made on a local level where needed.
More information on the proposals can be found at www.democracy.sheffield.gov.uk. 
To keep up to date with the Clean Air Zone plans, sign up to the mailing list here: http://bit.ly/SheffieldCleanAirUpdates
Other stories you might like