Poverty Summit plans for Covid's financial impact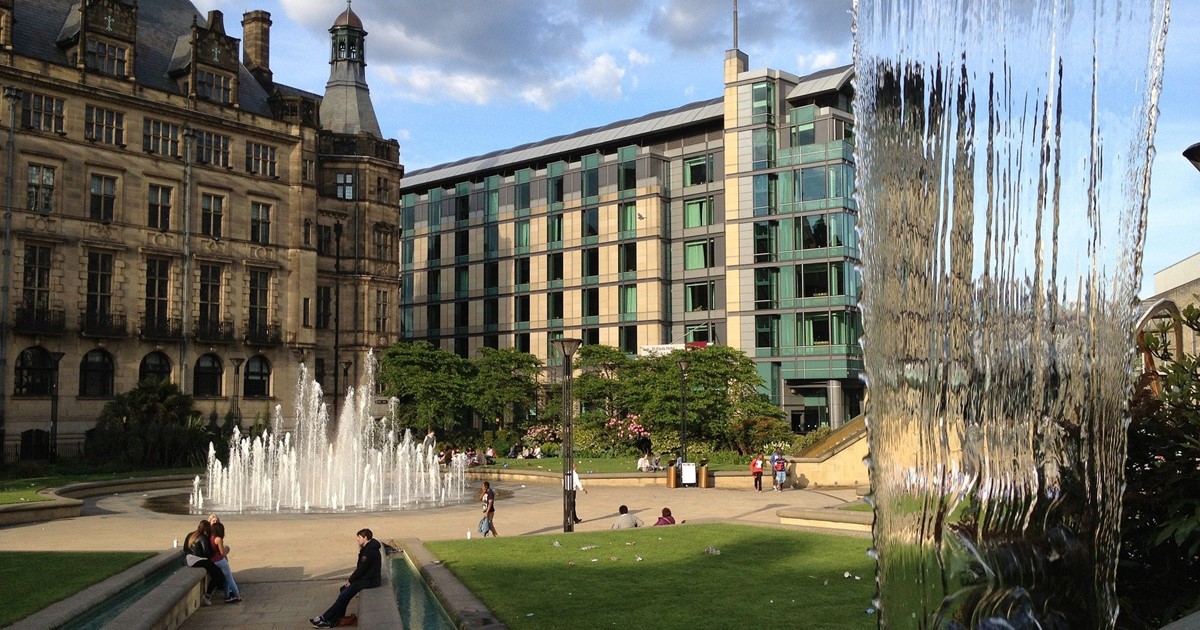 Last week's Poverty Summit saw the council, businesses, city organisations including voluntary, community and faith organisations and stakeholders meet to discuss and plan for what the financial impact of Covid will be on the city and its residents.
As with other cities across the country, Covid-19 deepened the inequalities that already existed in Sheffield, with those hit the hardest very often the people who were already struggling the most. Recognising this, and considering how the city can come together to close the gap, is a fundamental part of the council's One Year Plan. 
We are committed to tackling poverty and the summit was an important element of that commitment.
The aim of the summit
Its aim was to bring those people together who will play an important part in gaining a shared understanding of what the financial cliff edge, including the £20 a week reduction in Universal Credit, will actually mean for people in the city. It recognised that only by working together, something we do so well in Sheffield, will we achieve what's needed.
What the summit covered
Those attending heard about 'Poverty and the pandemic' from Greg Fell, Sheffield's Director of Public Health and 'Facing the financial cliff edge' from Manor and Castle Development Trust.
Firvale Community Hub spoke about 'Poverty and the impact on Black, Asian and minority ethnic communities' and Shelter reported on the early findings from work in Sheffield about the housing needs in the city. Workshops considered a whole range of areas related to poverty – from the disproportionate impact of Covid on particular groups in society, through to questions around housing and health.
It's clear to everyone that changing things overnight isn't possible and that recovery will be very hard, but not impossible, especially if we are putting it at the heart of all of our decision-making across the city.
Councillor Terry Fox, Leader of Sheffield City Council, said: "I thank everyone who attended the summit, an important step on this journey we're on to tackle poverty. At the council we want to make sure that words are actioned, that people feel listened to, understood and that they trust us to get on and do what they need. That they feel supported. That they know there is someone to talk to who is briefed on what help is available and how to get that help. We know that working together is the only way to succeed on this. We all have a part to play here. It will be our partners, businesses, and all sectors of our community that will need to play a huge role post-Covid.
"We all went through the pandemic together and look at what we achieved. We have the skills in this wonderful city to work so well together. In the first 10 weeks of Covid we delivered nearly 1,000 emergency food parcels, businesses in the city donated £65,000 of food and household to food banks. We made over 12,000 calls to residents who we knew were vulnerable and volunteers delivered over 950 medicines to those who needed to shield. A Covid helpline was set up within weeks to respond to Covid and 10,000 calls were handled. That spirit is still with us.
"We will continue to lobby Government to make sure we are treated the same as councils in other parts of the country and we will do everything we can to provide our best response to our residents' needs."
"Anyone who is facing financial hardship or struggling with debt will find information on how to get that support here: www.sheffield.gov.uk/home/your-city-council/coronavirus-hub/support-for-people Please do get in touch if you want to speak with someone. We are here to help with your questions or queries."
There is also free advice and support available at www.citizensadvicesheffield.org.uk/ or by calling 0808 278 7820.