Pressures on council housing budgets means difficult choices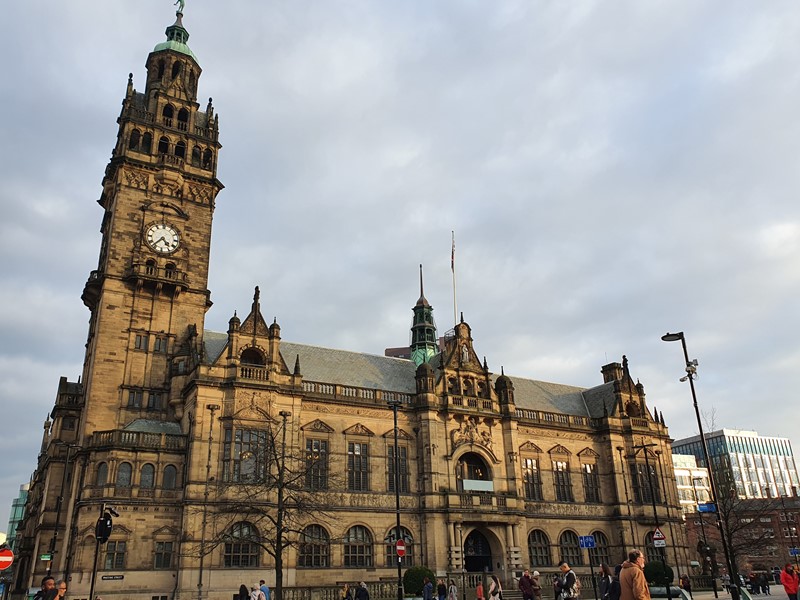 Sheffield City Council's next Housing Policy Committee will discuss the impact of the cost of living crisis on tenants in the city.
There are significant financial pressures that the 2023/24 Housing Revenue Account Business Plan will have to address including rising cost inflation, materials and purchasing constraints and pressures on cost of living. The Council, and Sheffield council housing tenants, are facing considerable uncertainty following Government proposals to change the rent setting rules. 
Councillor Douglas Johnson, Chair of Housing Policy Committee, said: "We are really up against it. The Government sets the rules and every year we usually increase council house rents by the rate of inflation, plus 1%.  We want to provide a good service to all tenants, build more council houses and insulate homes.  However, the main source of income is council tenants' rents so any changes to the rules on rent setting means less money for tenants' services.
"We recognise the impact that rising rents will have on our tenants given that they are faced with lots of other cost of living pressures. The bigger picture is that the Government is proposing to limit rent increases and reduce the amount of money being invested in social housing.  We estimate the city could lose £12 million every year because of the government's proposal. Because three quarters of our tenants, both in and out of work, receive some form of housing benefit, the Treasury would save money, but this shortfall would have to be met by further cuts to Sheffield's housing services.
"I want to reassure residents that we will support those who are affected by any increases in rent and are genuinely struggling to pay their rent. We have a long history in Sheffield of supporting our tenants with financial inclusion, hardship advice and intervention, procedures for identifying households in need and providing that targeted intervention to support those most in need.  We have scaled up that support as part of our business plan proposals and our preferred approach is to be left to manage local tenants, locally."
Government consultation 
Sheffield City Council recently responded to the Government's consultation setting out the impact that the loss of millions of pounds to the Housing Revenue Account would have on council housing and services over the next 30 years. All of the income that goes into the housing account comes from rents income and if the rent for 2023 is set at below inflation this will have an impact on the council's planned activities and in some circumstances mean that it can no longer deliver on its plans. 
The Government asked in its consultation whether local authorities agree with a ceiling of between 3% and 7% being imposed on rent increases for 2023/24.  Sheffield responded to say that it does not agree that the 2023/24 rent increase should be subject to a ceiling as "we feel that individual housing organisations should be left to determine the appropriate local rent levels which balance affordability and Housing Revenue Account viability. This preserves the principle of local democratic accountability. Local knowledge is important in understanding the balance between raising income and delivering services."
There is now uncertainty over the outcome of the consultation and council housing rents in Sheffield for next year cannot be finalised until the Government provides an update.
Councillor Douglas Johnson added: "We are faced with difficult decisions ahead of us. If we don't increase rents, we will have to cut services and we are looking at where it is possible to do this, but how can we say that's something that's easy to do? We have not had enough funding from the Government for many years and the result is that there is very little we can cut. We are clear that we will prioritise services that help to keep people warm and that are about maintaining safety, but our tenants will see service reductions in other areas."
"If the Government's aim is to reduce the pressure on tenant households, supporting housing providers to do this locally would be the right thing to do.  If a rent cap is imposed, then Government could reduce the impact on housing providers through additional grant funding to support the delivery of services to tenants which would otherwise have to be cut. That would still reduce the impact on the welfare benefit bill but provide support to providers and tenants to help everyone through this cost of living crisis."