Prince William aims to end homelessness and announces Sheffield as a partner for his Homewards initiative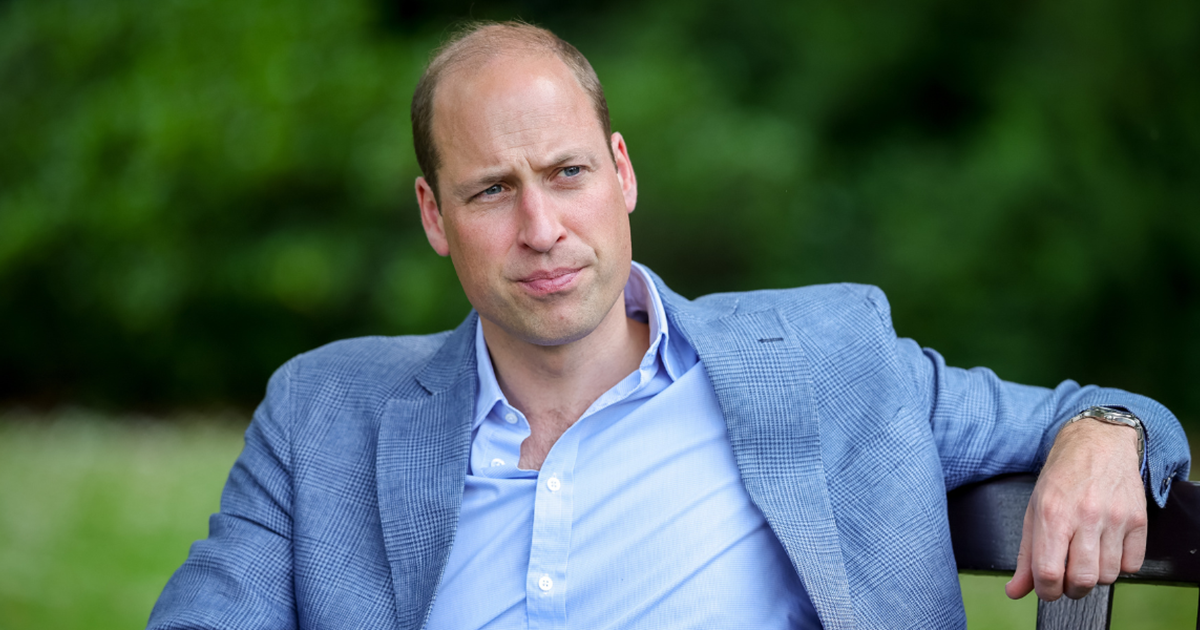 Today (Tuesday 27 June 2023), Sheffield is welcoming Prince William as he launches his UK wide homelessness programme Homewards, with Sheffield right at its heart.
Sheffield has been chosen as one of only six places across the UK to benefit from the Homewards programme – which involves an integrated team here in Sheffield and funding to help Sheffield City Council and its partners in social housing, charities and public services go that big step further in supporting those who don't have a stable home.
Homewards is a five-year locally led programme launched by Prince William and The Royal Foundation which will demonstrate that together it is possible to end homelessness, making it rare, brief, and unrepeated.  
Today HRH the Prince of Wales visited Reach up Youth, in Burngreave to announce Sheffield as one of The Royal Foundation's partners and to meet those who will be implementing the Homewards programme. Young people from Reach Up Youth also met the Prince and had the opportunity to share their stories and discuss the work the organisation is doing to support young people and their families in the area.
Homewards will take a transformative approach to the issue of homelessness and put collaboration at its heart, giving its six flagship locations, including Sheffield, new space, tools, and relationships to showcase what can be achieved through a collective effort focused on preventing homelessness in their areas.
Prince William said: "In a modern and progressive society, everyone should have a safe and secure home, be treated with dignity and given the support they need.  
"Through Homewards, I want to make this a reality and over the next five years, give people across the UK hope that homelessness can be prevented when we collaborate. 
"I am fortunate to have seen first-hand the tireless work of people and organisations across the sector, the tangible impact their efforts can have and what can be done when communities are able to focus on preventing homelessness, rather than managing it. 
"It's a big task, but I firmly believe that by working together it is possible to make homelessness rare, brief, and unrepeated and I am very much looking forward to working with our six locations to make our ambition a reality." 
Chief Executive for Sheffield City Council, Kate Josephs said: "We are really proud that Sheffield has been selected to be part of Homewards, no one should find themselves in crisis, without a roof over their heads and this is an incredible opportunity to prevent people and families from becoming homeless.
"This programme , created by the Prince William, will enable us to focus efforts, with much-needed financial backing, on getting people the help and support they need before they lose their homes."
Homewards Sheffield will focus on families experiencing hidden homeless, including those who are living in temporary accommodation such as hostels or shelters. It will also address the fact that in Sheffield there is a disproportionate number of people of Black and minoritised ethnic backgrounds who are becoming homeless, so early work will focus efforts on diverse communities in Sheffield and areas with high levels of deprivation.
Teams in Sheffield, from a range of partners, will further strengthen their links and the ability to direct people to services that they might need, building on existing work across the city. The programme will aim to reach families before they are at risk losing their home. Plans for how the five-year long programme will work will be developed over the coming months by those on the front-line here in Sheffield, and experts from across the world who will be supporting the Homewards programme.
Suzanne Allen, Head of City-Wide Housing for Sheffield City Council said: "Your home is your safe place, it is your comfort and security. Your home should be the one place you can be yourself and it offers dignity, and opportunity.
"This is not only about those living on the streets – we have a large number of people and families who are living in unstable accommodation. People not knowing if they will have a roof over their heads next week, next month, even tonight in some cases. We have parents not knowing where their children will sleep tonight, and people facing a choice between a hot meal and a roof over their heads.
"The cost-of-living crisis and pressures across the board mean that the average person is only two and a half months away from losing their home, should they lose their jobs and stress factors are against them. It could be you; it could be any one of us – but the reality is that some people are more at risk of homelessness than others.
"The Homewards programme gives me confidence that we will be able to help more people before they have to go through the trauma of losing their home. We can help them put things into place and understand their needs to help them stay secure."
Leader of Sheffield City Council Tom Hunt said: "This is a big opportunity to help put an end to homelessness in Sheffield. Being homeless is the worst start in life for young people which is why the project will work with families who are at risk of being made homeless. Everyone should have a safe, secure, affordable home and that is what we are focused on providing.
"We are very pleased to be chosen to partner with Prince William and The Royal Foundation. They will bring in new expertise and investment to Sheffield to help prevent people and families from becoming homeless."
Chair of Sheffield City Council's Housing Committee Douglas Johnson said: "Homelessness and the threat of homelessness devastates families.  I have seen families in crisis and I have also seen families avoid homelessness with the right support at the right time.  Sheffield's Housing Committee recognises both the impact of homelessness and the pressure on existing services so this new initiative is very welcome.
"In March 2023, the Housing Committee approved an action plan to prevent homelessness so I am pleased this has won the royal seal of approval. I very much look forward to how this programme will develop over the next five years."
Other stories you might like