Public consultation shapes new Sport and Leisure Strategy for Sheffield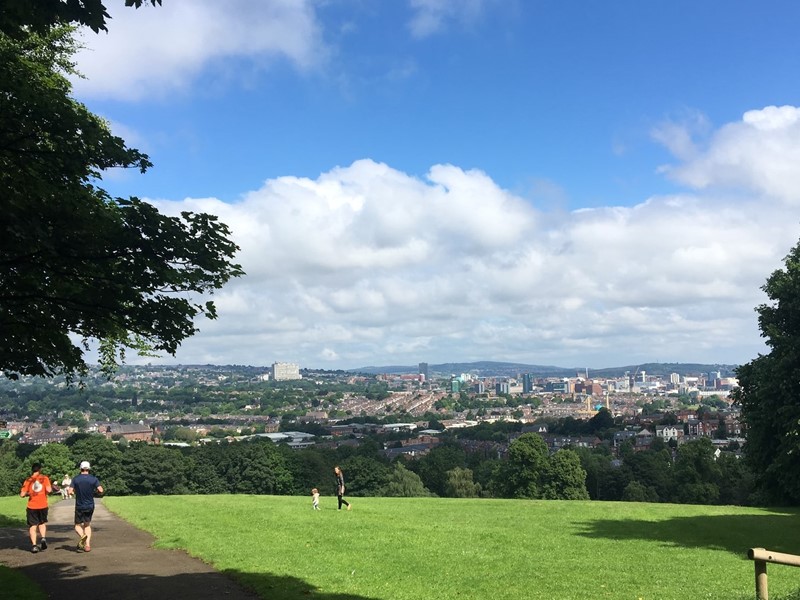 Following public consultation, Sheffield City Council has started work to develop its new Sport and Leisure Strategy for the City, that will see £100million of committed investment transforming services and facilities for people in Sheffield.
This week, Leader of the Council, Councillor Terry Fox, agreed the themes that will act as a foundation for the new strategy. These themes will help guide service design and investment to ensure that indoor and outdoor sport and leisure facilities and services are modern, welcoming and inclusive, creating opportunities to encourage people to be more active, more often.
The themes incorporate priorities identified from consultation feedback and link closely with Sheffield's Move More Plan, Sport England's Uniting the Movement Strategy and with the Council's wider strategic priorities.
Councillor Terry Fox, Leader of Sheffield City Council said: "It was really important that we heard views from people across the city and specifically the groups who we know face barriers to getting active. We need our people at the heart of our decisions and the way we shape services for them, and that's exactly what this exercise was about. 
"That has given us some very clear priorities that we know will make a difference to people's lives in Sheffield. Sport and leisure supports wellbeing in so many ways so it's vital that what we have on offer is top quality, accessible for everyone and gives people choices. We've committed £100million in investment for this, and that's what we are now working towards and looking forward to delivering."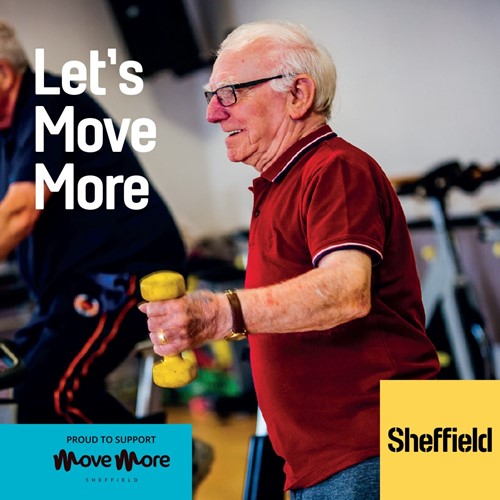 The six key themes are Investing in an Active Sheffield, Inspiring Sporting Achievement, Active Communities, Active Children and Young People, Active Environments, and Connecting Health and Wellbeing.
Responses to the consultation, which took place at the beginning of this year, included more than two thousand people filling in surveys and more than three hundred taking part in targeted consultation sessions and focus groups.
As part of targeted sessions with minority groups and those who face barriers to accessing facilities and services, feedback was gathered from disability groups, people with long term health conditions, children and young people, BAME communities, LGBTQ+ groups and women and girls' groups.
The consultation focused on people's current views about sport, leisure and physical activity, the impact of the pandemic, what would help them to be more active and where they would like to see investment.
Key findings of the consultation include prioritising investment in swimming facilities and outdoor spaces for getting active, and improved cycling and walking routes to enable active travel. People were also keen to see improved provision of swimming lessons, more co-located facilities in sport and leisure centres, and outdoor spaces with a range of facilities in all local areas.
The target consultation provided a huge amount of feedback that will help the council design facilities and services for those who may face barriers to getting active, with low cost and local being particularly important to some groups.
Councillor Alison Teal, Executive Member for Parks, Wellbeing and Leisure said: "Now that we have gathered essential feedback from residents and stakeholders, we will launch the new Sport and Leisure Strategy in the coming months. We will then continue working closely with partners across the city on the development of a five-year implementation plan. Local people will remain the focus of these plans and we will share more details as the work progresses. 
"The themes we have identified will deliver results and improvements for all our communities and we're confident that we are creating a very exciting and inclusive future where people can experience and enjoy sport and leisure in Sheffield and get active in a way that suits them and meets their needs."
Sheffield City Council's Sport, Leisure and Health Team worked with Sport and Leisure Consultancy (SLC), Proper Active and Sheffield Hallam University's Sport Industry Research Group to deliver the consultation.
Consultation was commissioned following the decision to invest £100 million into Sheffield's leisure and entertainment facilities, which was approved by the council's Cooperative Executive in November 2021.
The detailed consultation report will be published in the coming months. After the launch of the strategy themes work on the 5-year implementation plan will begin and details will be shared in due course.
More information relating to the Leaders Decision is available on the council's website. 
Other stories you might like