Remembering Lord Kerslake
It was with deep sadness that we learnt of the death of Sheffield City Council's former Chief Executive, Robert Kerslake, Baron Kerslake of Endcliffe. Following a brief illness he passed away on Saturday 1 July 2023 aged 68.  
Bob, as he was universally known, was chief executive between 1997 and 2008, moving to Sheffield from the London Borough of Hounslow. He was a much-loved and inspirational chief executive, and, working closely with three leaders of the council (Councillors Mike Bower, Jan Wilson and Peter Moore), he led the council to being the national Council of the Year in 2005. Bob believed deeply in the power of public service having a real impact on people's lives and championed and delivered significant change and modernisation of the council's services and outlook while he was chief executive.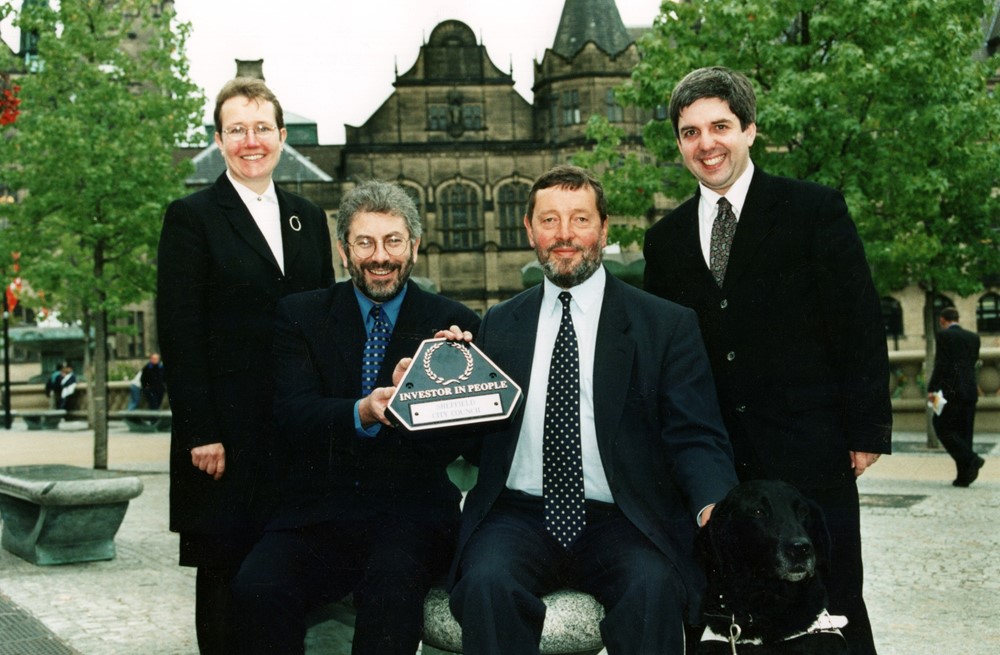 Image credit: Sheffield City Council/Picture Sheffield
During his time in Sheffield he masterminded much of the city's post-industrial rebirth. He will be remembered particularly for his work leading the regeneration of the city centre including what are now iconic Sheffield landmarks such as the Winter Gardens, Station Gateway, Millennium Square and Peace Gardens. He had the ability to work in partnership with anyone from across the public, private or voluntary sectors in support of Sheffield's redevelopment, and as a result was able to secure a level of investment and confidence in the city's future which had been lacking for some time before. And he put in place what were then radical new types of structures and agencies to get things done for the city, including the Sheffield One urban regeneration company and Creative Sheffield, the country's first city development company.
Bob was not only concerned with Sheffield's physical infrastructure. He cared deeply about the people and communities of the city and worked tirelessly to reduce the city's deep-seated inequalities. Bob oversaw major interventions to improve the quality of Sheffield's neighbourhoods including projects such as the New Deal for Communities programme in Burngreave and the Housing Market Renewal pathfinders across the north and east of the city, as well as championing the city's Decent Homes programme to ensure all social housing in the city was warm, safe and up to modern standards. Working closely with politicians he established Area Panels to enable the voices of communities to be better heard within the council and to oversee more locally responsive service delivery. He recognised the critical importance of education and skills for the city's future and initiated major programmes of work to improve the city's performance in these areas, attracting millions of pounds of European and Government funding, including through the Building Schools for the Future programme.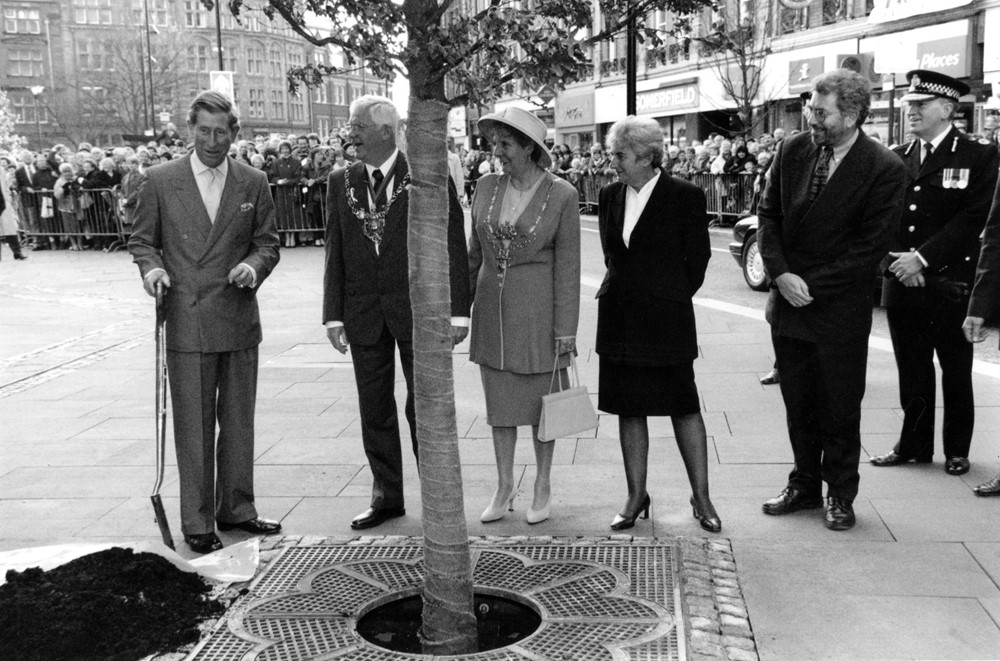 Image credit: Sheffield City Council/Picture Sheffield
Bob was also an early supporter of the idea of city region working and devolution from Government, and brought together neighbouring councils from across South Yorkshire to begin the process which has resulted today in the South Yorkshire Mayoral Combined Authority.
More than all this, it is his compassion, kindness and humanity which will remain with us as an organisation. A quietly inspirational leader, Bob was also down to earth, unflappable, conscientious and somebody who supported his team to be the best that they could be. 
Bob was knighted in the 2005 New Years Honours for his contribution to local government while he was chief executive in Sheffield. Following his time in Sheffield, Bob went on to become Chief Executive of the Homes and Communities Agency, before joining the civil service, first as Permanent Secretary at the Department for Communities and Local Government, and then as Head of the Civil Service. He was ennobled as Baron Kerslake of Endcliffe in 2015. He lived in Sheffield until his death and retained a deep connection with the city and its development, including continuing to work in a voluntary capacity as chair of the board of governors of Sheffield Hallam University, a member of the advisory board of S1 Artspace, and chair of Sheffield Theatres Trust.
He will be sadly missed by us all and we extend our deepest sympathies to his wife Anne, his family, and his many friends.
Cllr Colin Ross, Lord Mayor of Sheffield
Cllr Tom Hunt, Leader of the Council and Leader of the Labour group
Cllr Shaffaq Mohammed, Leader of the Liberal Democrat group
Cllr Douglas Johnson, Leader of the Green group
Kate Josephs, Chief Executive
Other stories you might like