Roadmap out of lockdown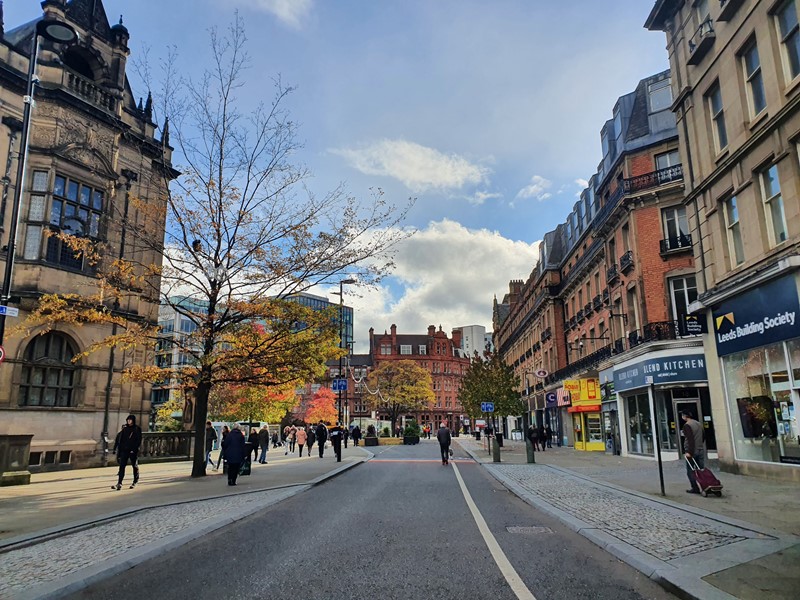 Last night the Government laid out a four-step roadmap for how the country will slowly ease out of lockdown restrictions over coming months.
The first step of the Government's plan, from 8 March is as follows:
All schools and colleges will reopen
Wraparound childcare and other supervised children's activities can resume where they enable parents to work, seek work, attend education, seek medical care or attend a support group
Care home residents will be allowed one regular visitor provided they are tested and wear PPE
The Stay at Home requirement will remain, but people can leave home for recreation outdoors such as a coffee or picnic with their household or support bubble, or with one person outside their household
Some university students on practical courses will be able to return to face-to-face learning
From 29 March:
Outdoor gatherings of either 6 people or 2 households will be allowed, providing greater flexibility for families to see each other. This includes in private gardens
Outdoor sports facilities, such as tennis and basketball courts, will be allowed to reopen, and people can take part in formally organised outdoor sports
Councillor Bob Johnson, Leader of Sheffield City Council, said: "Over the past year, people in Sheffield have sacrificed so much and the news of lockdown beginning to gradually ease is something we have all been desperate to hear.
"The announcement last night brings with it a lot of hope, showing steady steps on a path back to normality, and it gives us all something to focus on and work towards – light at the end of the tunnel.
"With the news of schools reopening from Monday 8 March, we will be doing all we can to work with them, making sure staff and pupils feel safe to return. Throughout this pandemic, teachers, pupils, parents, carers, and communities have stepped up, adapting to the unknown and providing home-schooling at a moment's notice - we want this to be the last time that happens.
"While I know this is an extremely difficult time for those who were looking for better news, we are heading in the right direction and I'm confident that if we follow the guidelines, we will start to see further easing of restrictions and our much-loved city getting back on its feet.
"Sheffield does not want to see another lockdown. We want to see our communities and businesses thriving, our theatres reopening their doors, events planned, and our streets and parks filled with people meeting up with their friends and family once again. But we are not there yet. We must make sure we are cautious and follow the guidance in place to make sure we beat this virus once and for all. I for one cannot wait for that to happen."
Greg Fell, Director of Public Health Sheffield, said: "This is a much more cautious plan than we've seen before, and one I think is good for Sheffield residents.
"We hit a point in Sheffield where our hospitals were increasingly overcrowded, our infection rate was high, and we had to act. Throughout lockdown, our admissions rate has started to decrease as well as transmission levels, however, we must do all we can to keep this up, making sure we don't take one step forward and two steps back.
"We are all desperate to come out of lockdown and gradually get back to normality, but we must remember to be cautious to prevent figures climbing in our region. While vaccination coverage is high and there are signs this is beginning to reduce hospitalisation in the elderly, there are still many younger adults who are harmed by Covid-19.
"What we've seen over the past three to six months are different variants, and that is what we must keep under control to allow us to ease lockdown restrictions further and get us on the road to recovery.
"A big thank you from me to everyone for what they have done throughout the countries third lockdown, this has not been easy, but the intention of this lockdown was to reduce admissions and the rate of infection and while this has happened, we mustn't take our foot off the gas now.
"There is one clear message that remains the same; please continue to wash your hands, wear a mask and keep your distance from people outside of your household. Please get a test if you have symptoms. We must continue with our efforts to reduce the spread of the virus."
Government outlined what restrictions they were expecting to ease at each step of the roadmap.
Before proceeding to the next step, the Government will examine the data to assess the impact of previous steps. There will be a minimum of five weeks between each step: four weeks for the data to reflect changes in restrictions; followed by seven days' notice of the restrictions to be eased.
This assessment will be based on four tests:
The vaccine deployment programme continues successfully
Evidence shows vaccines are sufficiently effective in reducing hospitalisations and deaths in those vaccinated
Infection rates do not risk a surge in hospitalisations which would put unsustainable pressure on the NHS
The Government's assessment of the risks is not fundamentally changed by new Variants of Concern.
Step 2, no earlier than 12 April:
Non-essential retail, personal care premises, such as hairdressers and nail salons, and public buildings, such as libraries and community centres, will reopen
Most outdoor attractions and settings, including zoos, and theme parks, will also reopen although wider social contact rules will apply in these settings to prevent indoor mixing between different households. Drive-in cinemas and drive-in performances will also be permitted
Indoor leisure facilities, such as gyms and swimming pools, will also reopen - but only for use by people on their own or with their household
Hospitality venues can serve people outdoors only. There will be no need for customers to order a substantial meal with alcohol, and no curfew - although customers must order, eat and drink while seated
Self-contained accommodation, such as holiday lets, where indoor facilities are not shared with other households, can also reopen
Funerals can continue with up to 30 people, and the numbers able to attend weddings, receptions and commemorative events such as wakes will rise to 15 (from 6)
Step 3, no earlier than 17 May:
Outdoors, most social contact rules will be lifted - although gatherings of over 30 people will remain illegal
Outdoor performances such as outdoor cinemas, outdoor theatres and outdoor cinemas can reopen. Indoors, the rule of 6 or 2 households will apply - although the Government will keep under review whether it is safe to increase this
Indoor hospitality, entertainment venues such as cinemas and soft play areas, the rest of the accommodation sector, and indoor adult group sports and exercise classes will also reopen
Larger performances and sporting events in indoor venues with a capacity of 1,000 people or half-full (whichever is lower) will also be allowed, as will those in outdoor venues with a capacity of 4000 people or half-full (whichever is lower)
In the largest outdoor seated venues where crowds can spread out, up to 10,000 people will be able to attend (or a quarter-full, whichever is lower)
Up to 30 people will be able to attend weddings, receptions and wakes, as well as funerals. Other life events that will be permitted include bar mitzvahs and christenings
Step 4, no earlier than 21 June:
It is hoped all legal limits on social contact can be removed
Expected to reopen nightclubs and lift restrictions on large events and performances that apply in Step 3
This will also guide decisions on whether all limits can be removed on weddings and other life events
This route back to a more normal life will be guided by data, not dates, to reduce the risk of a surge in infections, hospitalisations, and deaths. For that reason, Government stated that all dates in the roadmap are indicative and subject to change.
The 'stay at home' message remains in place until 29 March when this is likely to end, however many restrictions will remain. People should continue to work from home where possible and minimise journeys. Travel abroad will remain prohibited, other than for a small number of permitted reasons.
You can read full information on the Government's roadmap and lockdown restrictions here.
Other stories you might like