Shared Lives carers continue through Covid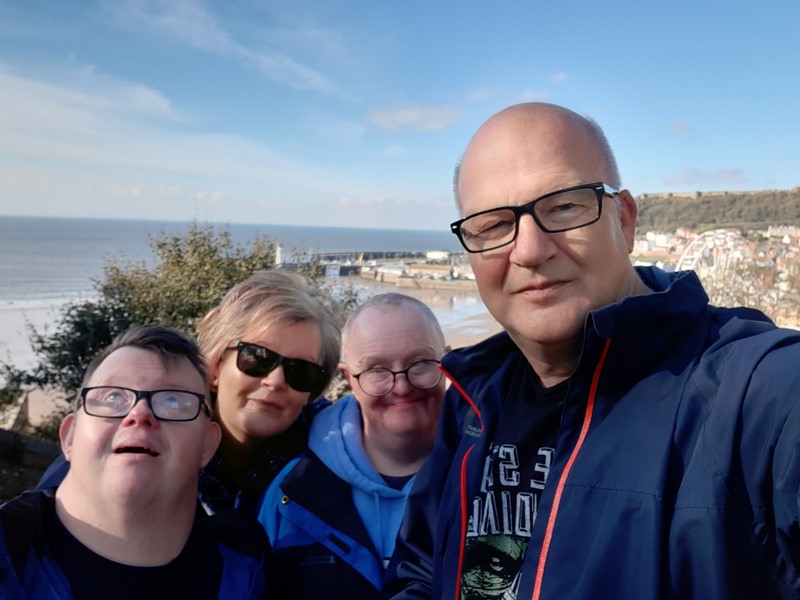 Our Shared Lives carers all over the city are continuing to provide a lifeline service in their own homes during the Covid pandemic to people who need their support.
The Shared Lives Carers service is where people come forward to offer their home and a 'family' to vulnerable adults who need care and support, allowing them live safe, healthy and independent lives in the community.  It is similar to being a foster carer but instead of looking after children or young people it involves caring for an adult in the carer's home.
We have over 34 Shared Lives carers who before and during the Covid pandemic have provided a home and long-term support to some of the city's most vulnerable adults.  
Alongside this, we have around 28 'befrienders' in the city. Befrienders work with people who receive their primary care needs support from their family/friends, supported living, residential care or day care providers. Befrienders are employed to support their clients to take part in a range of activities, taking them on trips to the Cinema, Bowling shopping, walking etc and these activities would be  arranged by that individual or their family. Unfortunately, due to Government restrictions and the Covid secure guidelines, this has meant that most of the befriending social and leisure activities stopped at the start of the first lockdown and are still not allowed to continue.
Councillor Jackie Drayton, Cabinet Member for Children and Families at Sheffield City Council said:
"Our Shared Lives carers have continued to provide excellent support, friendship and care for those who share their home. Since the first lockdown and throughout the months of this pandemic they have kept them safe and secure.
"Our Shared Lives Carers, Adult Social Care Staff and all those providing caring services across our city have been fantastic during the last months. Through their hard work, creativity and dedication they have provided reassurance and stability for our service users and their families during this pandemic. I want to thank all of our wonderful carers  for all the fantastic work that they do, and have continued to do during these very challenges times. The dedication and commitment they are showing in caring and changing lives is much appreciated."
Jill Marriott, who, along with her husband has been a Shared Lives carer for over 20 years and supported many people in their own home said:  "We have thoroughly enjoyed this time and have always had full support from the Shared Lives team to enable us to give the best care to those who have stayed with us. The people using Shared Lives have excellent person centred support from people that welcome them as part of their family."
She added: "This year has been the toughest for us with COVID, we have been so grateful on many levels for the amazing support."
Another Shared Lives carer said: "The Shared Lives team are always available at the end of the phone for any situation. It's been especially good through lockdown for both carers and service users. Recently I had to go into hospital and the Shared Lives team were efficient and effective at providing a safe place of his choosing for the person I support to go and be fully supported."
Jackie Drayton added: "We really value our Shared Lives carers and we're always looking for more people who would like to be one. Just like we always need more foster carers to welcome our youngsters into their home, we also need Shared Lives carers in the same way; to share their lives, their families and interests with an adult who needs them. Foster carers and Shared Lives carers change lives and futures.  It's sometimes challenging, but there is help and support available if and when needed and most importantly, it's extremely rewarding." 
Anyone interested in becoming a Shared Lives carer can call 0114 2735275 or email sharedlives@sheffield.gov.uk.
Other stories you might like