Sheffield celebrates business successes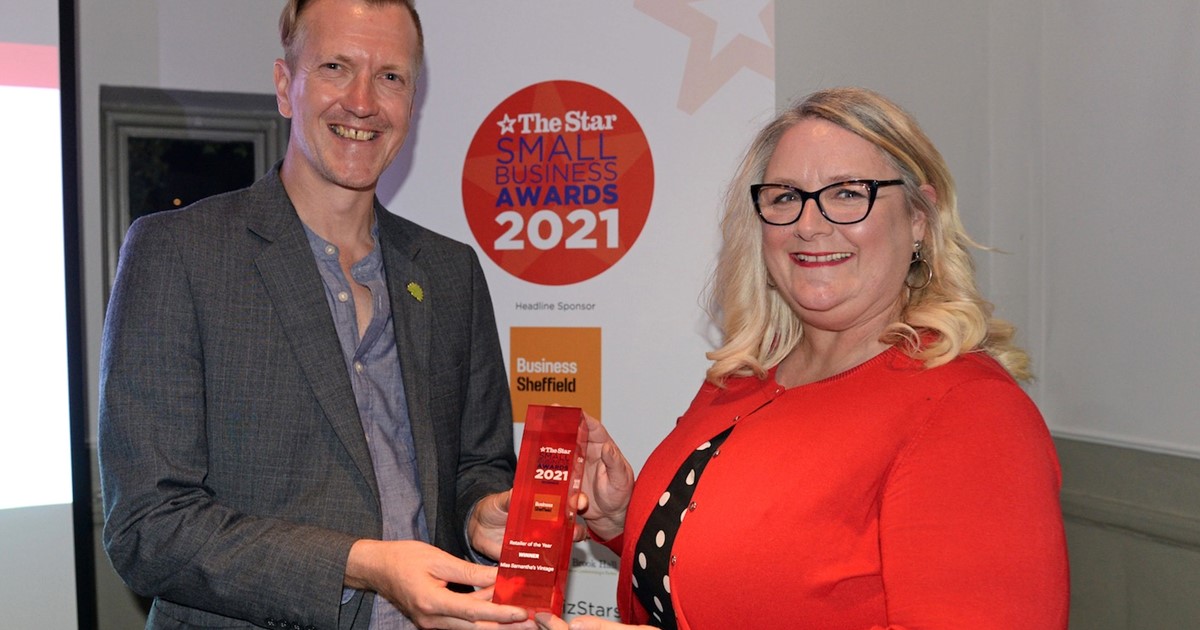 Last Wednesday saw the return of The Star Small Business Awards, with businesses and organisations coming together to celebrate some of the best enterprises in Sheffield.
The event was well attended, and guests heard emotional stories of the problems a range of Sheffield businesses faced because of the pandemic and how they overcame their struggles.
Companies recalled how they showed resilience and resolve throughout one of the most difficult times for business and others spoke of the pressures they were under when demand for their services skyrocketed.
Thirteen businesses were handed awards on Wednesday night at Whirlowbrook Hall, the first Small Business Awards to have been hosted since the pandemic began.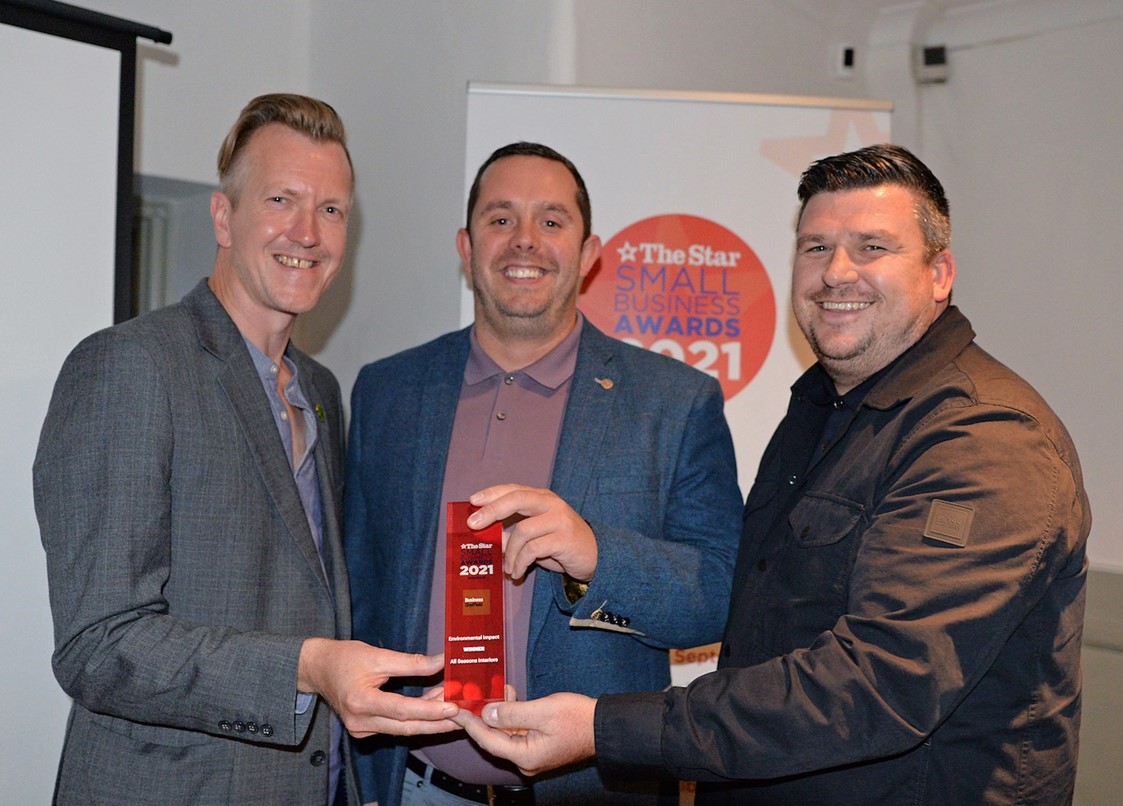 Cllr Paul Turpin presents the Environmental Impact award to All Seasons Interiors, Richard Moule and Kevin Oldfield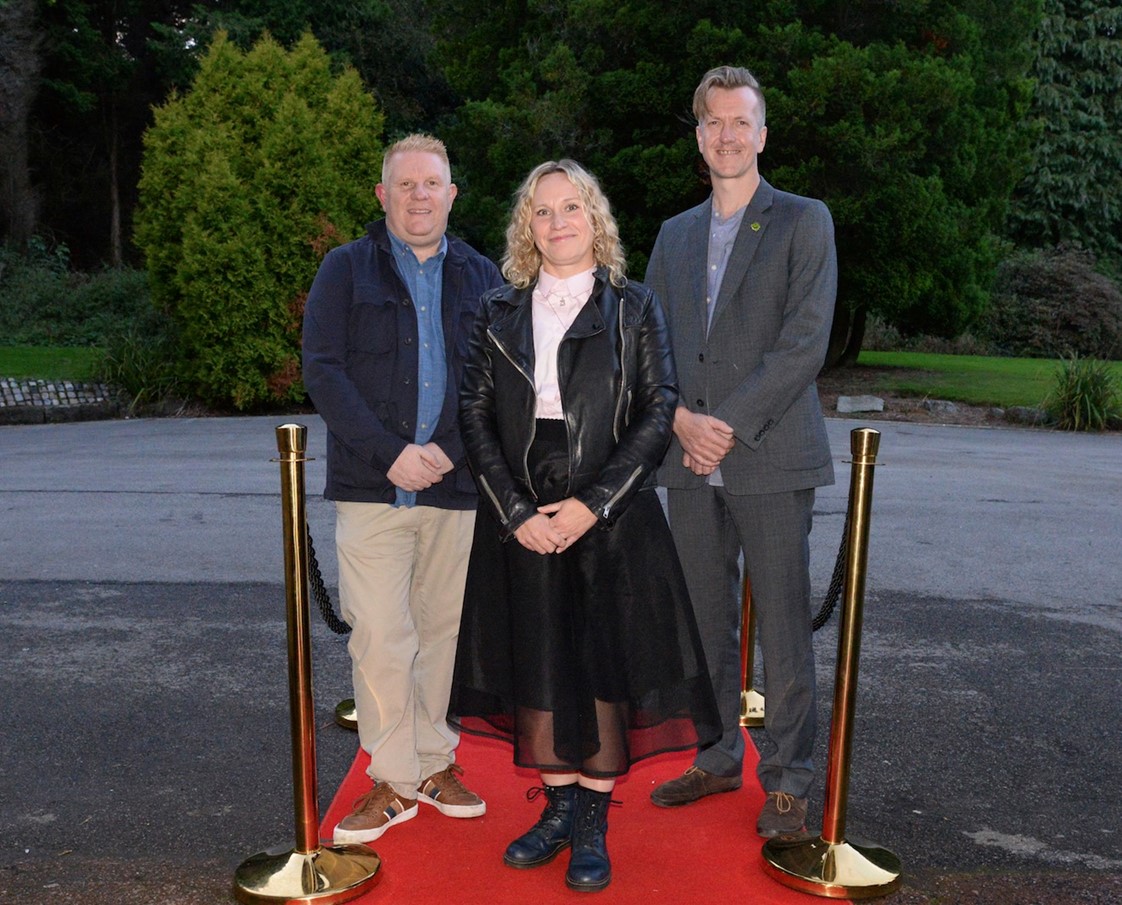 Daniel Wilkinson, Business Information Officer at Business Sheffield, Yvonne Asquith, Business Growth Manager at Business Sheffield and Councillor Paul Turpin
Several companies invited to the ceremony received support from Business Sheffield, part of Sheffield City Council, during the pandemic. The organisation was the headline sponsor for the awards.
The Business Sheffield team, including six business information officers, with experience in finance, hospitality, and retail, have been working in local high streets sharing their knowledge with businesses and helping firms get much-needed grants during the pandemic.
Growth advisers also helped businesses navigate their recovery from Covid and worked with them to develop longer-term strategies for growth.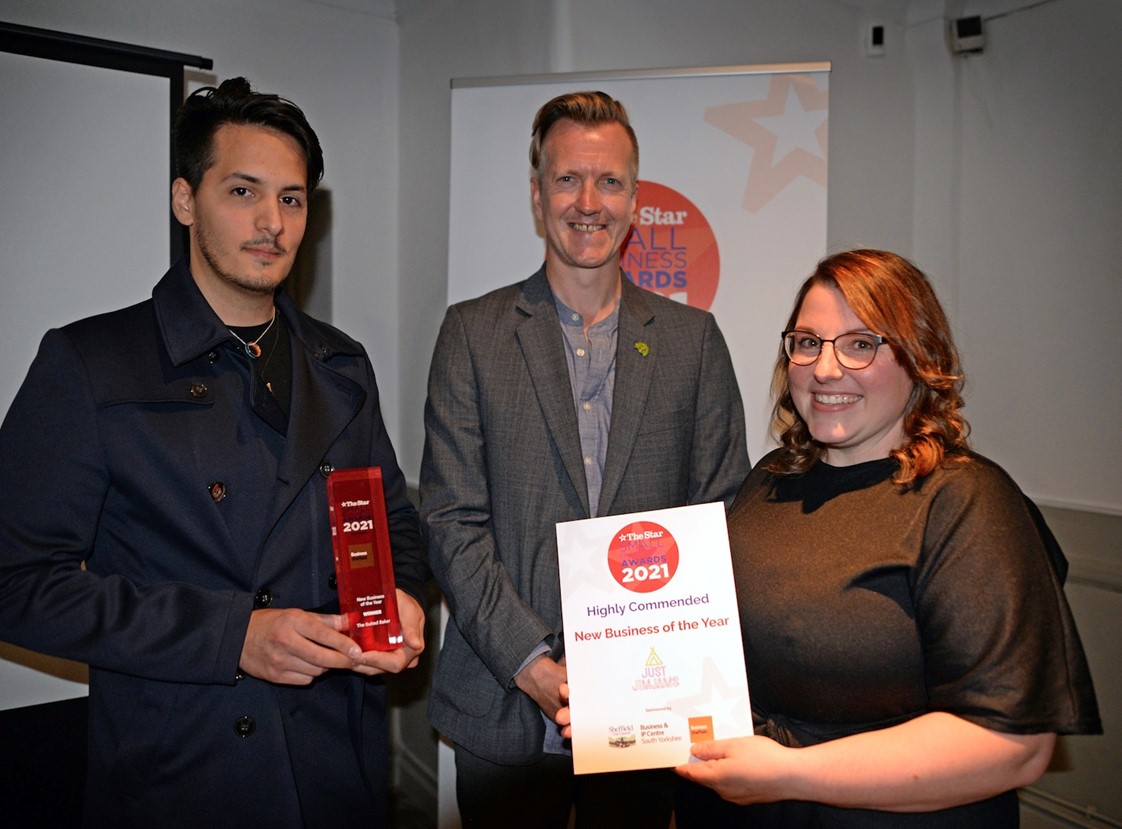 Councillor Paul Turpin presents the New Business of the Year award to The Suited Baker Ermes Giummarresi and finalist Just JimJams Sarah McKeown, who were Highly Commended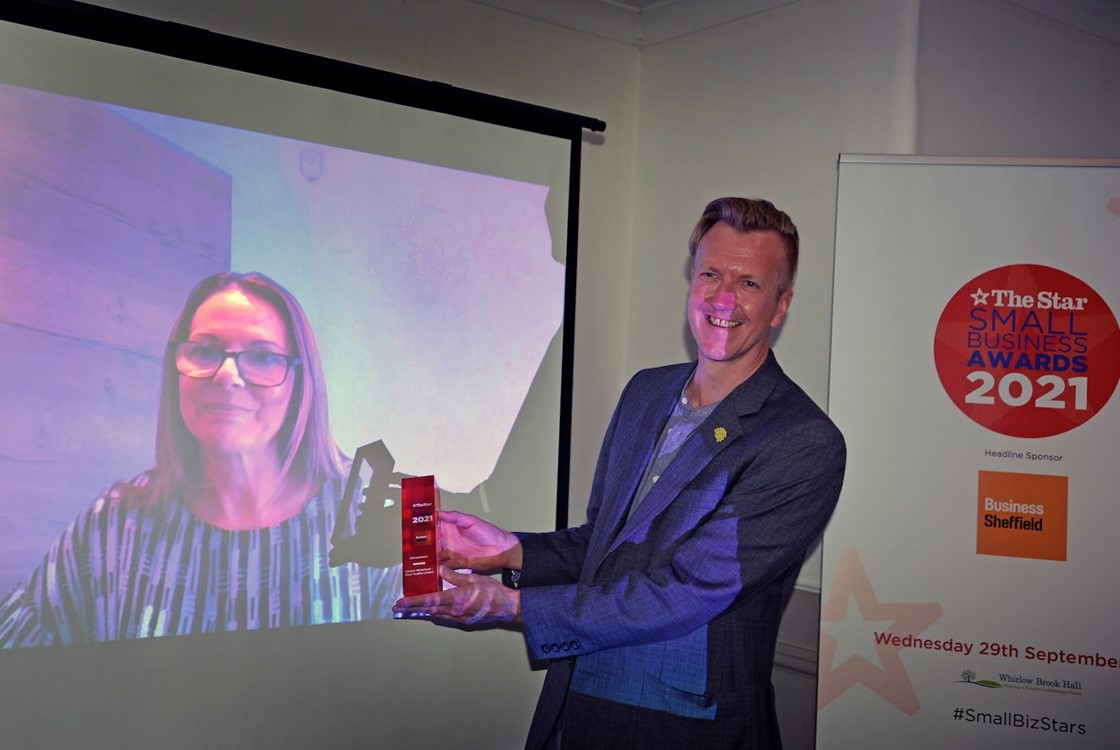 Councillor Paul Turpin presents the Entrepreneur Award to Clear Quality Limited. Debbie Whitehead accepted the award virtually as unfortunately she couldn't be there on the night
Councillor Paul Turpin, Executive Member for Inclusive Economy, Jobs and Skills, was the special guest on the night and handed out several awards.
He said: "I would like to say a massive congratulations to all of those who were shortlisted and won awards at The Star Small Business Awards ceremony on Wednesday.
"I was honoured to hear everyone's stories and filled with pride at the resilience and determination business owners in Sheffield showed during the pandemic.
"I want to thank all of our small local businesses across the city for having the courage to go into business and the jobs they create. These businesses enrich our city and are the engine of Sheffield's economy.
"As a council we are committed to helping small businesses thrive. It is incredibly important to celebrate their successes and I look forward to seeing what the future holds for local enterprise in our city."  
Sam Parsonage, owner of Miss Samantha's Vintage which won the Retailer of the Year Award, said: "I didn't think I would win going to the event, and then I heard what the other companies had done, how they had grown and helped their communities during the pandemic and it doubly made me think I didn't stand a chance.
"I have always valued the support I have received from Business Sheffield and I'd had a couple of very helpful and informative chats with Business Adviser Joan Binns. She helped me with a difficult staff situation I was facing and then in our last meeting, she again helped me clarify something that has been on my mind for some time. I'm sorry to see her retire but I know that the next advisor will be just as helpful.
"The last 18 months have been extremely difficult.  The grants received were my businesses life saver and ensured that Miss Samantha's Vintage could continue trading, online and to keep my physical business premises safe."
Business owners who may need support can contact Business Sheffield on 0114 224 5000 or email BusinessSheffield@sheffield.gov.uk
THE WINNERS
Innovation - The Curve
Manufacturing & Construction - Poly Group of Companies
Social Responsibility - Sheffield Sustainable Kitchens
People Development & Training - Plan.Grow.Do
Growth in Adversity - Let's Verbalise
Environmental Impact - All Seasons Interiors
New Business of the Year - The Suited Baker
Professional Services - Unravel Support Ltd
Customer Service - James Retail
Entrepreneur - Debbie Whitehead, Clear Quality Limited
Retailer of the Year - Miss Samantha's Vintage
Hospitality - Marmadukes
Family Business - Roses The Bakers
Other stories you might like