Sheffield high streets to receive £865,000 investment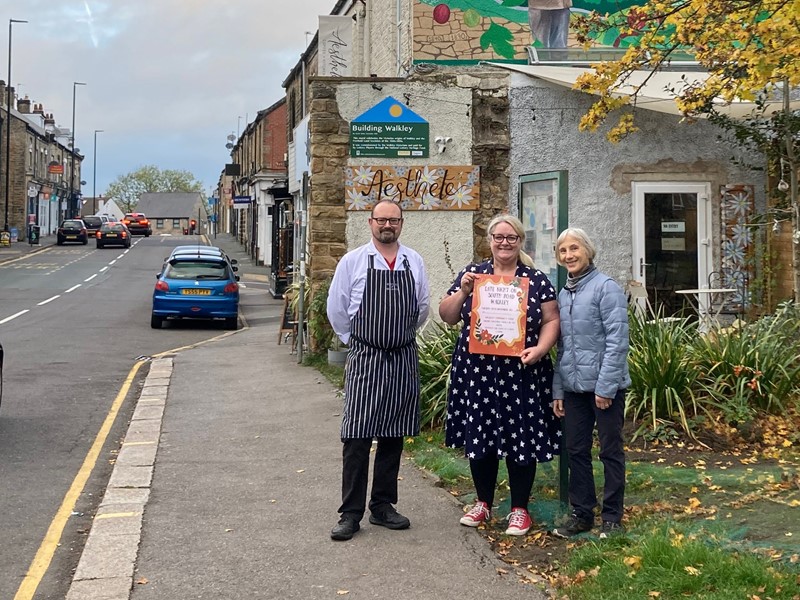 Local businesses in Sheffield are to benefit from £865,000 investment in high streets.
Sheffield City Council has announced further projects which will be supported by its Economic Recovery Fund, an innovative and unique grant set up to support businesses following the Covid-19 pandemic.
Businesses in Hillsborough, Firth Park, Walkley and Broomhill came together to form their own proposals and have won £200,000 each for their areas to support a range of activity from improving streetscene and creating new seating areas to creating arts trails and shutter art, markets and new events to attract people down to local high streets.
In addition, Station Road Chapeltown Business Forum has successfully bid for £50,000 to support their area, kicking off with Christmas lights and a celebratory event. It also aims to create new seating and signage in the area.
A group in Totley also won £15,000 to provide seating and bins to make the area more accessible and encourage people to keep the area tidy.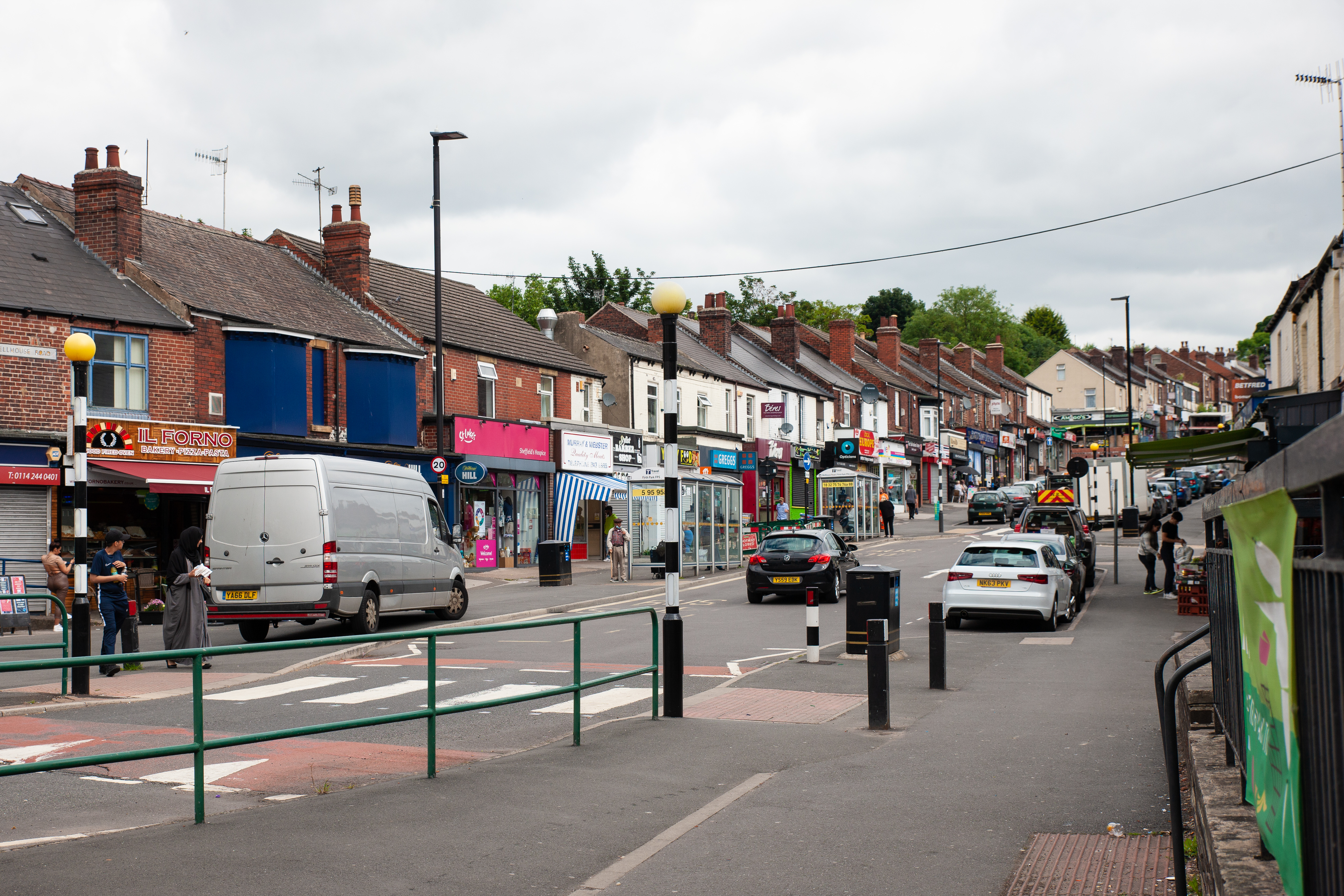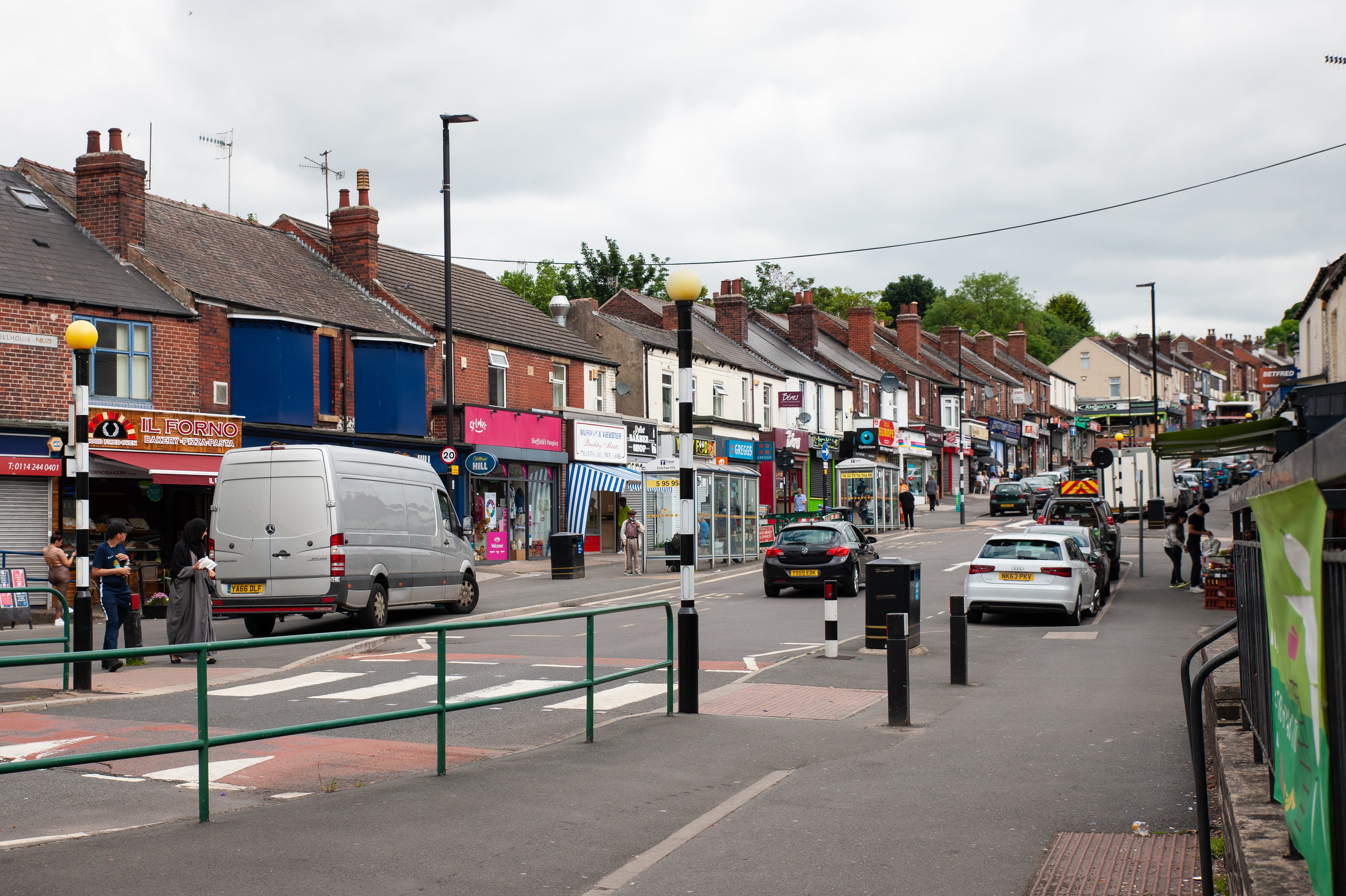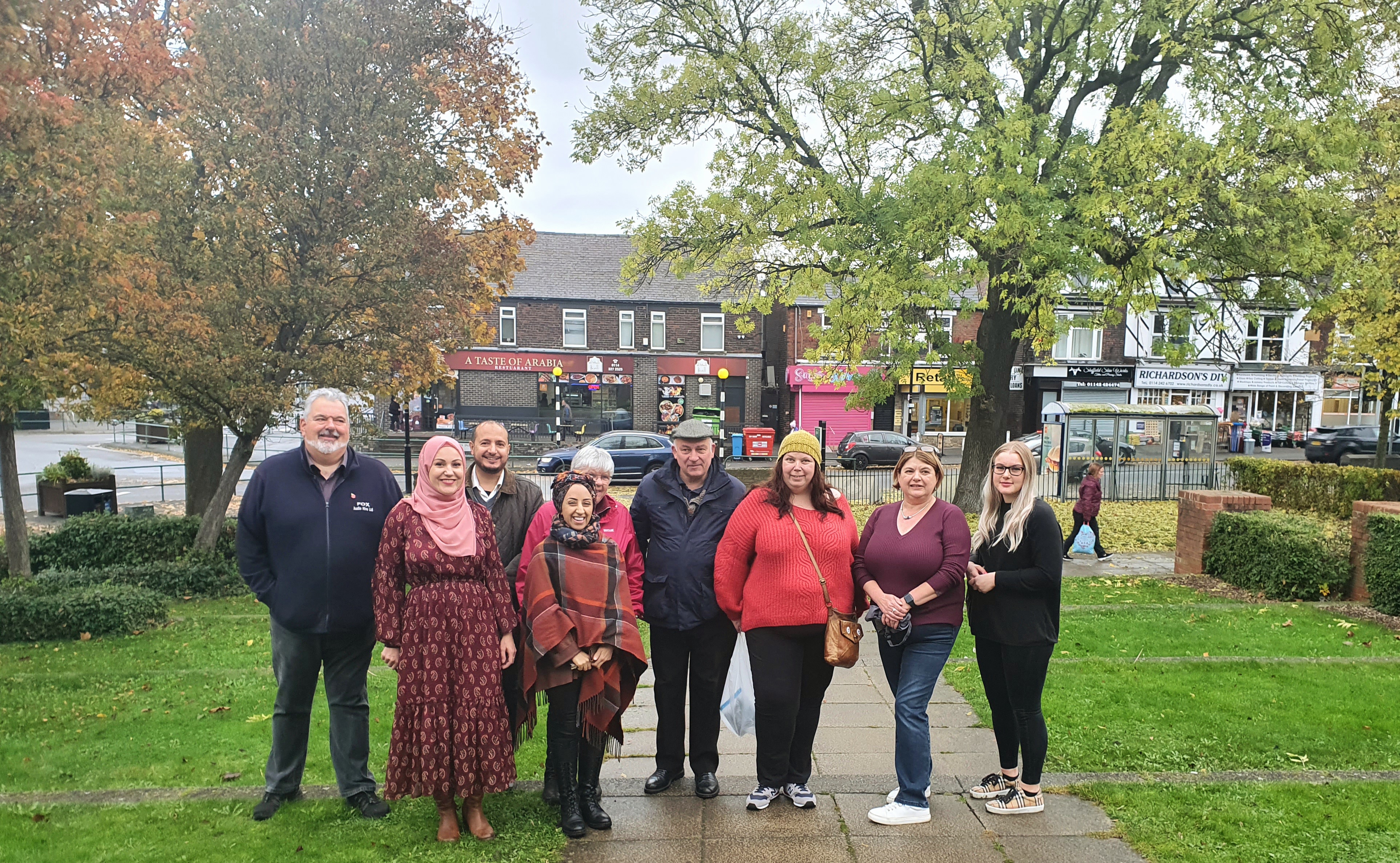 The Family Friendly Firth Park team
All of the areas are focused on reinvigorating and encouraging people back to their high streets and supporting local businesses this holiday season and beyond.  This announcement follows the successful completion of the first phase of the Fund's delivery – a set of events that were part of the Council's award nominated Summer in the Outdoor City programme. 
Councillor Paul Turpin, Executive Member for Inclusive Economy, Jobs and Skills and Chair of the Economic Recovery Fund Steering Group, said:
"Small, local business are the life blood of our local economy. We are determined to help them get back on their feet after the tough time they have had since the beginning of the pandemic. Being part of the decision-making process for the fund I have been really encouraged by what's been achieved so far and I am looking forward to seeing what else is in store.
"I am delighted at the way businesses have worked together for the benefit of their local areas and I am excited to see their plans come to life, especially in the run up to Christmas. If I have one message to residents it is to please support Sheffield businesses to get through this period by shopping local. It really is use it or lose it."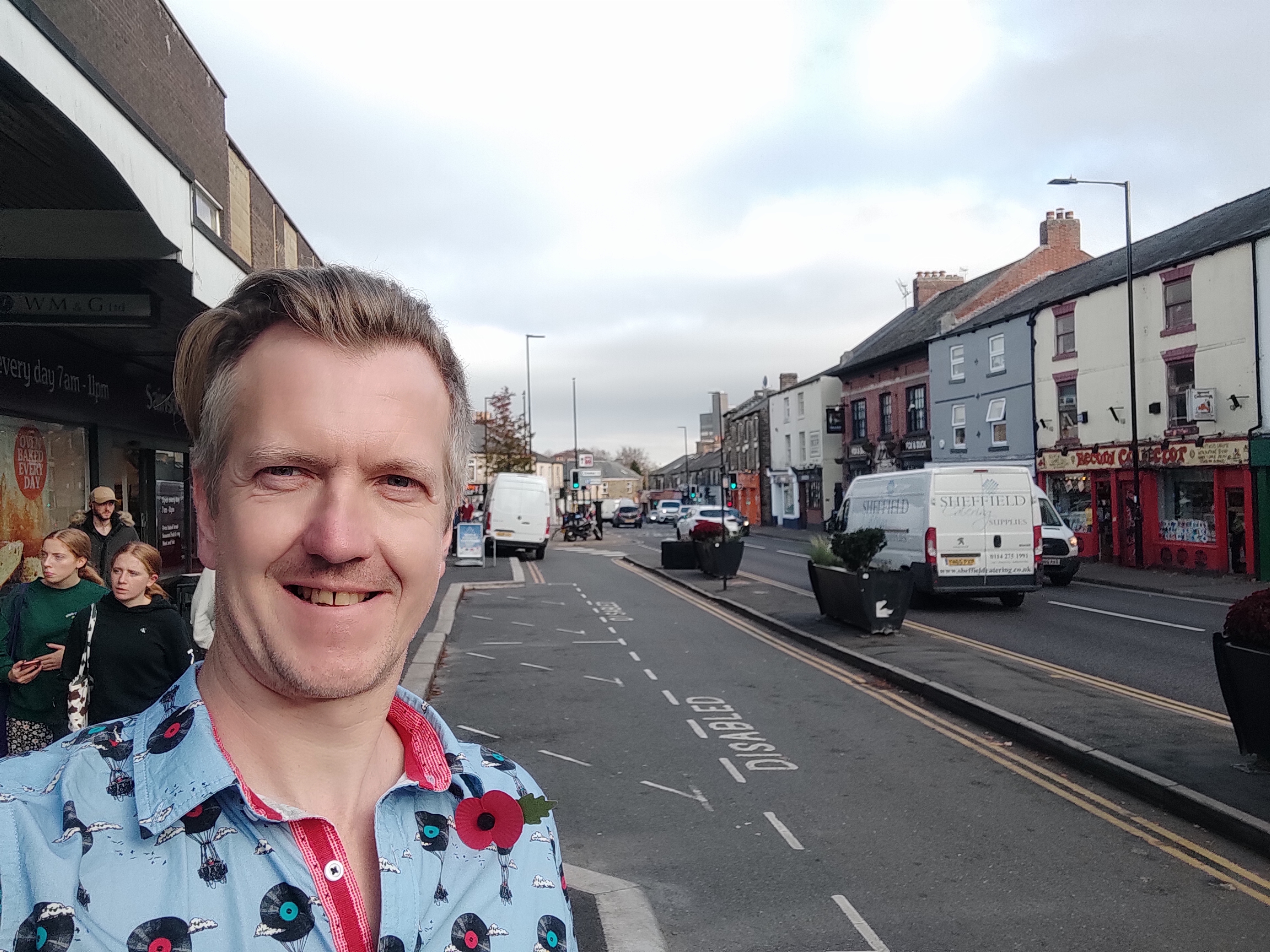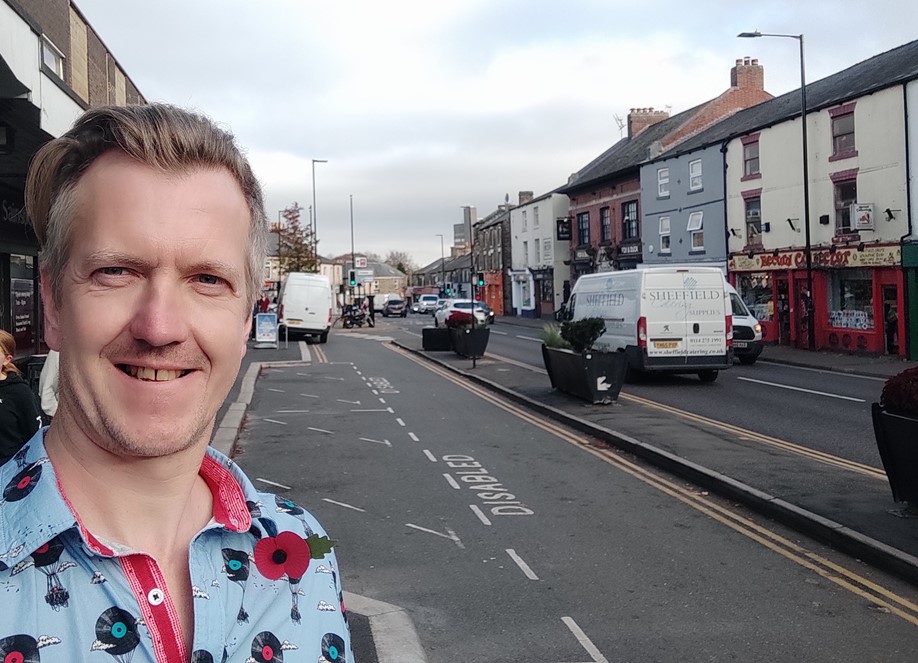 Councillor Paul Turpin visits the shops in Broomhill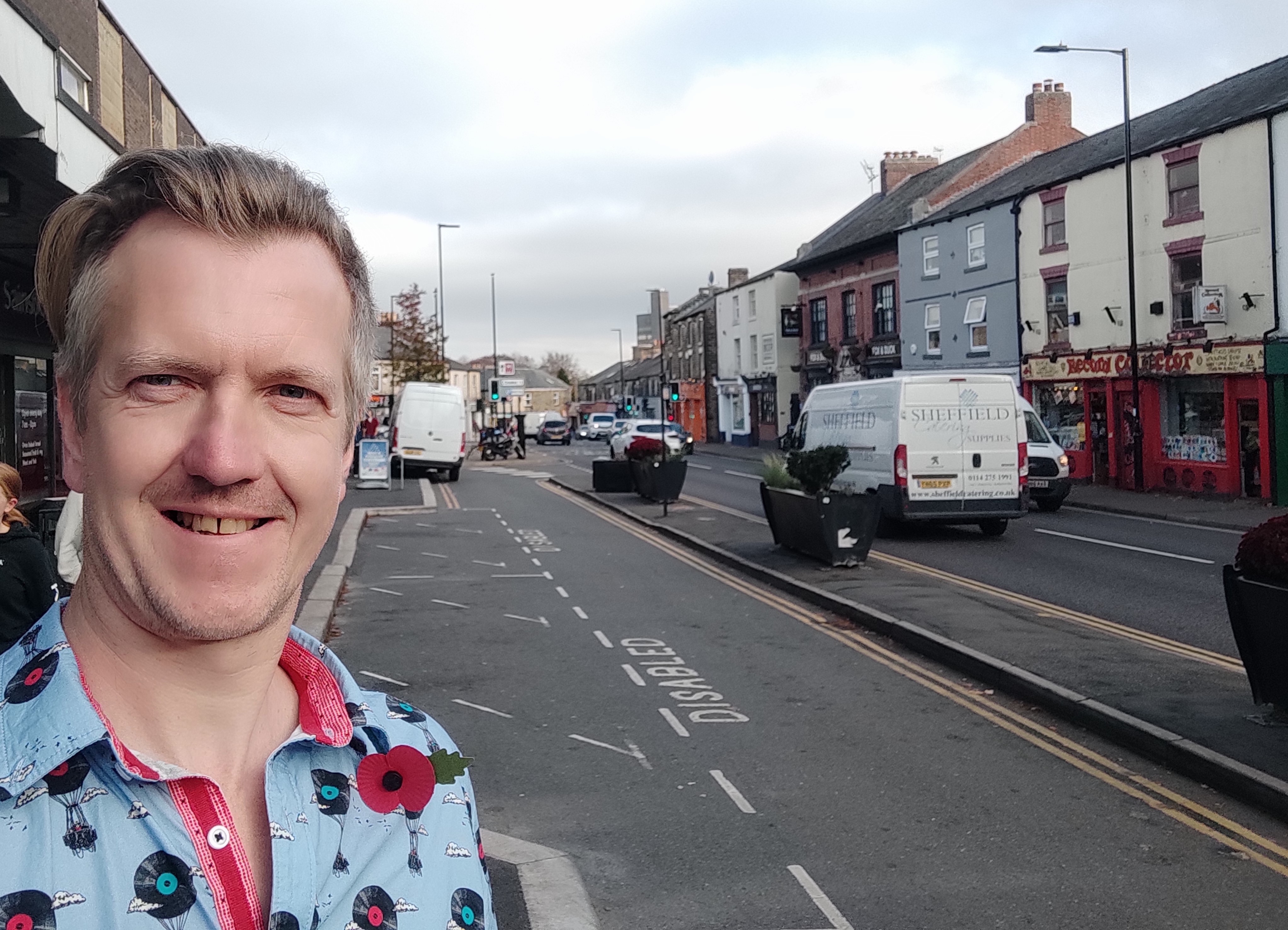 Emma Marshall, Operations Director at 3squared and member of the Economic Recovery Fund Steering Group, said:
"Being part of the Steering Group for the Economic Recovery Fund, it has been incredible to see the hard work and passion businesses have for their areas shine through, as well as the dedication of council teams to make this happen for them.
"I hope that people will repay that effort and dedication with a visit to their local high street in the run up to Christmas and beyond as the need for support will continue into next year. We know January and February can be really lean months for businesses, so making local shopping choices now will build resilience into businesses later."
As part of their proposals, the teams in Hillsborough, Firth Park, Walkley and Chapeltown want to kick off with special Christmas celebrations.
There will be a combination of newly installed Christmas lights and trees, markets, late night openings, entertainment, trails and numerous offers across all four areas.
Chris Beech, owner of Beeches of Walkley and lead for the Walkley Business Action Group, said:
"The funding from the Council has been a fantastic opportunity for businesses on Walkley High Street.  It's been such a tough year but we've all come together to fight for our area and make sure we are attracting customers that are so badly needed, particularly in the run up to Christmas. 
"We want to make sure Walkley retains its independent, vibrant feel and we are aiming to enhance and build on this reputation in the coming year – culminating in the re-launch of the Walkley Festival next summer.  We hope people will come down to visit our great offer and see what we're all about."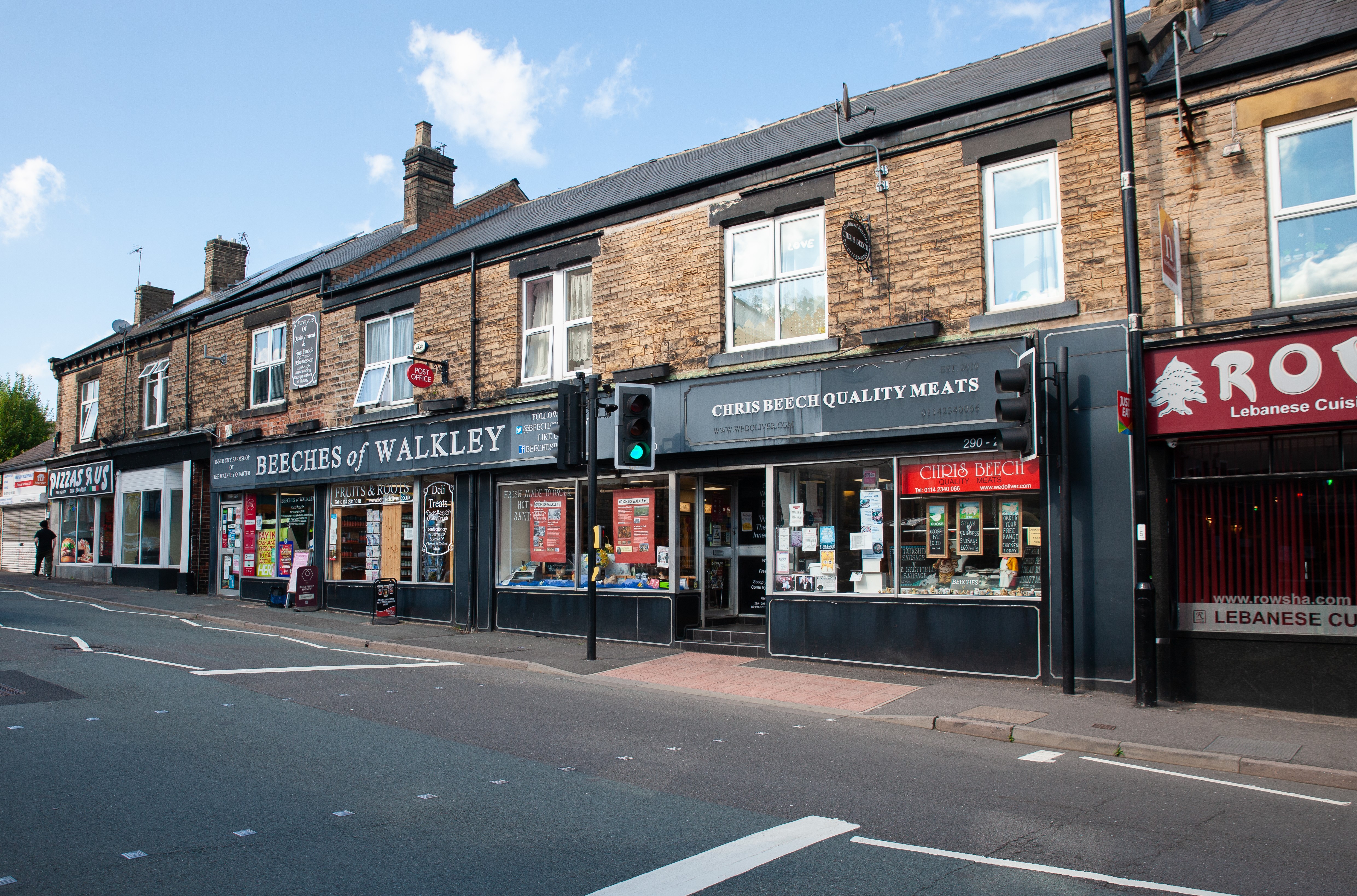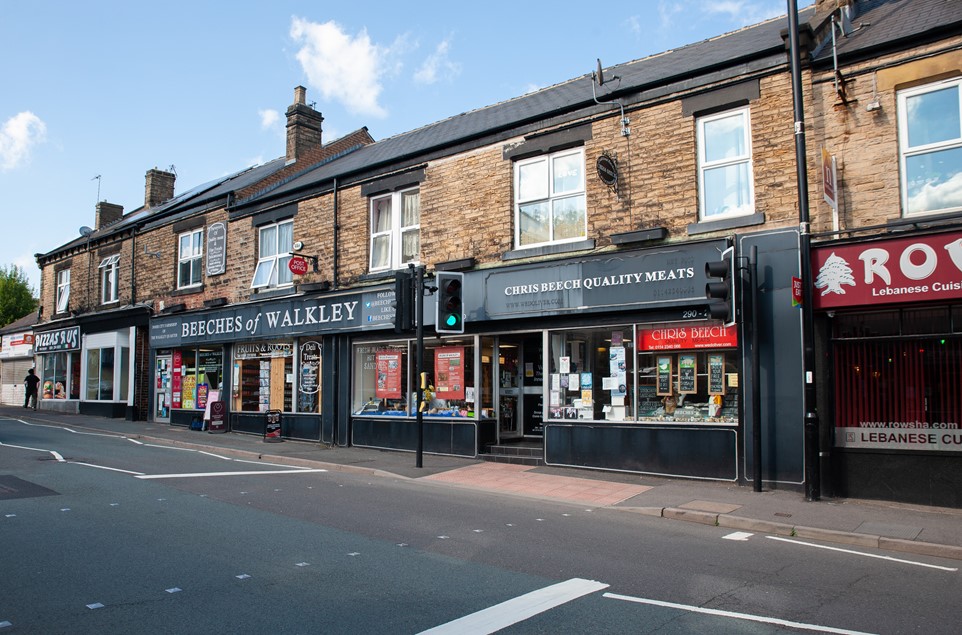 Beeches of Walkley shop front
This is a particularly special time for Hillsborough, as they welcome back Christmas lights in the area for the first time in a quarter of a century.
Janine Lawson, Proprietor of the Hillsborough Tap and lead for the Hillsborough Together Regeneration Project, said:
"The project team has put so much work into this proposal and it is a joy to be able to announce that we've been successful in our bid to the Economic Recovery Fund.
"Hillsborough has such a great offer across retail and hospitality, I really hope the events and lights we have planned for Christmas reintroduce residents, both local and further afield, to this area and encourages them to shop with us and help bring back the buzz we all want to see.
"We've worked so hard to get to this point I would ask people to please come down and support us – our residents and customers are why we do what we do.  This project is our way of giving back to our area."
Councillor Julie Grocutt, Sheffield City Council Deputy Leader and Executive Member for Community Engagement and Governance and Deputy Chair of the Economic Recovery Fund Steering Group, said:
"Being involved in this process has reminded me how much our local economy relies on committed, local businesses to deliver vital services to our communities.  Small business owners have had to face the most incredible challenges over the past year but have stepped up valiantly. The Economic Recovery Fund is a way that the Council can offer its support. 
"We've not wanted to dictate to local areas and instead have given space for those with ideas to come forward.  It's been an experience we have learned so much from, but the focus now is on getting all of these ideas in place on the ground and looking forward to a happy, festive season and a much better year ahead. That will rely on all of us to shop locally where we can rather than doing what might feel like the easy option." 
For more information about these events and more in the run up to Christmas, check the Welcome to Sheffield website. 
For more information on the Economic Recovery Fund head to the Sheffield City Council website or contact recoveryfund@sheffield.gov.uk.
Other stories you might like