Sheffield parks receive international mark of quality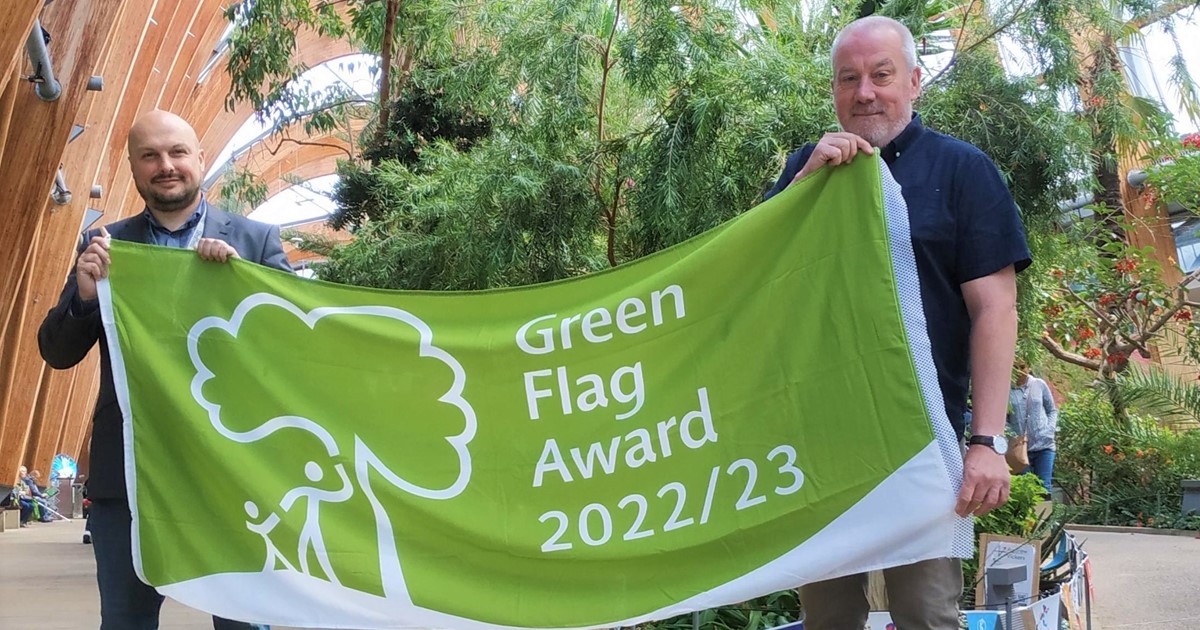 We all love a walk in the park, a picnic, or a well-earned rest on a park bench and this week we're receiving Green Flag awards in recognition of the high standard of Sheffield's parks and green spaces.  
Green Flag Awards are an international mark of quality for well managed parks and green spaces all over the world. In Sheffield, 16 of our parks have received this honour, which means they meet the criteria for being safe, welcoming, well maintained and well managed.
Sheffield City Council is proud to receive Green Flag Awards for Cholera Monument Grounds and Clay Wood, Devonshire Green, Ecclesall Woods, Firth Heritage Park, Meersbrook Park, Millhouses Park, Norfolk Heritage Park, Peace Gardens, Sheffield Botanical Gardens, Sheffield Winter Garden, Tinsley Green, Weston Park, Wheata Woods.
Green flags were also awarded to Manor Field Park - Green Estate, Wyming Brook - Sheffield & Rotherham Wildlife Trust, Sheffield & Tinsley Canal - Canal & River Trust.
The Green Flag awards were announced in the same week that Sheffield celebrated Tramlines and the WEUROS semi-final, with both of them using our green spaces as their event venues in locations across the city.
Cllr Richard Williams, Chair of the Communities, Parks and Leisure Policy Committee at Sheffield City Council, said:
"We're very lucky in Sheffield to have such a wonderful, high-quality range of parks, woodland and open green spaces on our doorsteps.
"I'd like to thank the Sheffield City Council teams and the great number of volunteers who support us each week. We're passionate about parks in Sheffield and it shows.
"Every site has been assessed by experienced judges including both office and site visits, and to gain 16 awards from those assessments is a real credit to the city.
Liam Pond, Interim Operations Manager at Sheffield City Council, added:
"Sheffield parks and countryside staff work around the clock to maintain our parks and green spaces for Sheffield communities and visitors. I'm very proud to work with staff and volunteers who value what we have and strive for the best we can achieve in our parks for people to enjoy."
Community Awards are also issued to local groups for the work they do to maintain community parks and green spaces. In Sheffield, Community Awards were given to:
Devon Gardens - Friends of Devon Gardens
Grenoside Green - Friends of Grenoside Green
Firth Park Community Garden - Heeley City Farm
Heeley City Farm - Heeley City Farm
Norfolk Park Community Garden - Heeley City Farm
Wortley Hall Walled Garden - Heeley City Farm
Meersbrook Community Walled Garden - Meersbrook Park Users Trust
Alexandra Road Community Garden – Community Garden Committee
Help keep our parks free of litter. Use the bins provided or even better, tek it ome: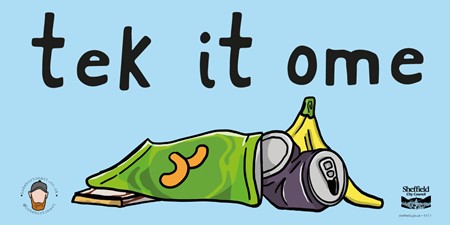 Tek it ome artwork by Luke Horton
Check out all of the Green Flag Award-winning parks and green spaces on the Green Flag website.
Other stories you might like