Sheffield's Children and Families services praised by Ofsted after recent inspection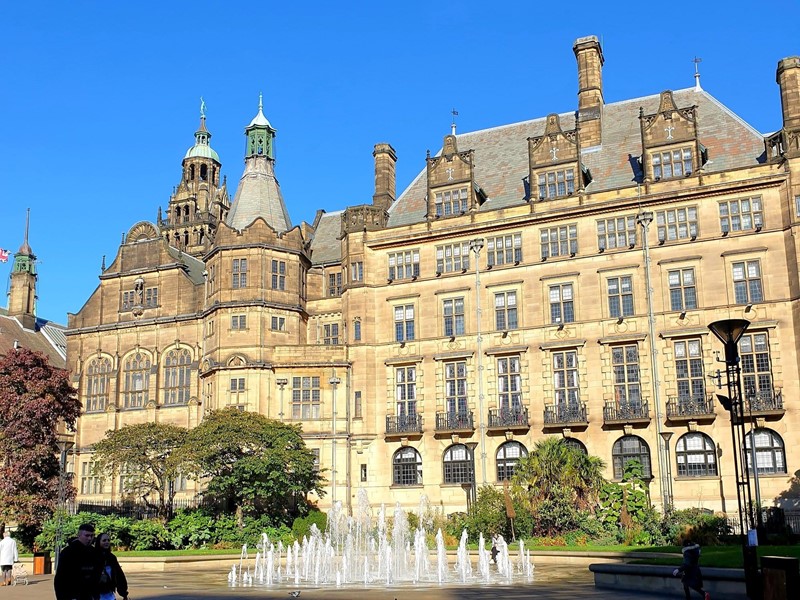 Sheffield City Council's Children and Families 'Front Door' services have been praised by Ofsted for delivering 'appropriate and timely services that meet the needs of families' despite the increased demand on the service during the pandemic.
Her Majesty's Inspectors visited the service last month to conduct a focused inspection at Sheffield's Children and Families services. In a letter published today, they have detailed how they found that 'appropriate and effective interventions' were made to children in need, 'decision-making and follow-up actions are timely and of an appropriate quality' and that 'workers are absolutely committed to the ethos of offering the right support at the right time and demonstrate how their interventions are making a positive difference'.
Inspectors also recognised that 'child-protection decision making is clear' and that children were put at the heart of safety plans during daily multi-agency domestic abuse meetings.
Although inspectors outline four recommendations for improvement, senior management were praised for having a clear understanding of service operations and what needs to be done for continuous improvement. These improvements were highlighted to Ofsted in a comprehensive and detailed improvement plan with clear remedial actions prior to inspection.
Cllr Jayne Dunn, Executive Member for Education, Children and Families said,
"It's fabulous to see such an overwhelmingly positive report from Ofsted on the work of our Children and Families service. It reflects the fantastic work being carried out and demonstrates our commitment to protecting children and young people, despite the increased demand and pressure on the service during the Covid-19 pandemic. It shows that we have kept the integrity and quality of the service in the face of some extremely difficult circumstances which is a great testament to our hard-working staff.
"I was extremely pleased to see that inspectors recognised the 'good-quality direct work' our social workers deliver, and the time spent 'building relationships with children and advocating on their behalf', because children really are at the centre of everything we do.
"I want to thank all the brilliant and dedicated staff who continue to work so hard to ensure our children and their families are safe and happy.
"Another particular heartening point for me to read was that our social workers talked so positively about working for Sheffield, which in such a demanding and difficult role where their workloads have evidently increased, highlights a positive culture that respects and values the workforce and their dedication to Sheffield's children. It's been a difficult few years for everyone, but especially those on the frontline, so for them to continue to enjoy their work and feel supported in what they do is fantastic to hear.
"While the letter makes a few recommendations for improvement, these had already been identified in a self-assessed improvement plan provided to Ofsted before the inspection and I have no doubt that these will be quickly actioned to continue to improve the service. There is always the opportunity to learn from inspections and we welcome that learning; we will continue to make the necessary improvements to strengthen our service even further to ensure the best support and protection is available to our most vulnerable children and families."
Full details can be found on the Ofsted website.
Other stories you might like