Sheffield's Children in Care services 'Outstanding' Ofsted rating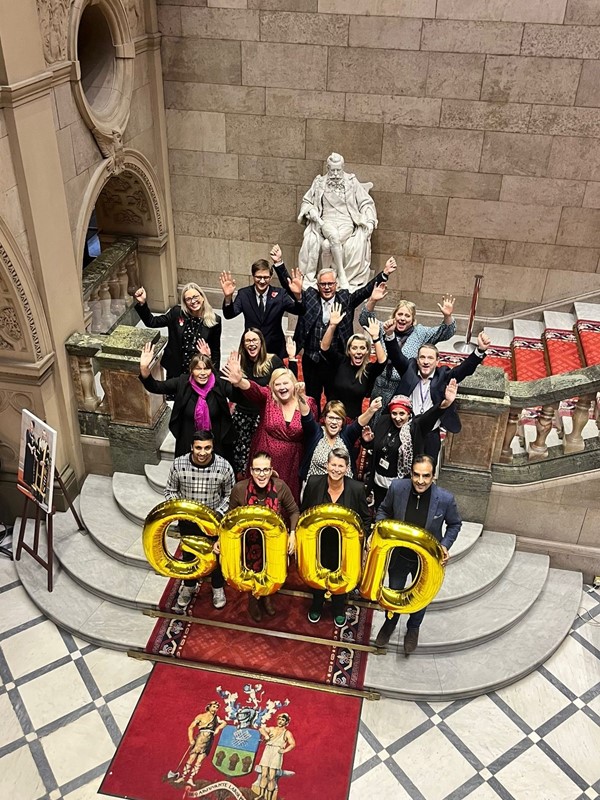 Sheffield's Children's Services have been graded "Good" by Ofsted with Sheffield's first ever 'outstanding' grading for the 'experience and progress of children in care'.
This Ofsted inspection is the first since 2019, when its outcome was 'good but requires improvement in help and protection'.
This year's inspection looked at the impact of leaders on social work practice with children and families, the experiences and progress of children who need help and protection and children in care, as well as the experiences and progress of care leavers.
Children's Services are making a tangible and positive difference to the lives of children and families in Sheffield.
Councillor Dawn Dale, Committee Chair for Education, Children and Families at Sheffield City Council, said: "This is the most welcome news for us, and I congratulate everyone who had a part to play in this achievement.
"We are delighted to be recognised for the outstanding work that we do with children in care. The Ofsted report highlights the strength of our leadership team in Education, Children and Families and our child-focused, stable, consistent, and skilled workforce. It's an incredible achievement and I particularly thank the professionals who work to achieve high standards of service for our children and young people."
"Our Children's Services are supported with cross party support and this inspection recognised the high aspirations of political leaders and officers across the council to make sure that every child and young person from Sheffield has a strong sense of belonging and excellent experiences." 
Ofsted's message 
Ofsted's message in a letter to all children and young people in Sheffield, said:
"Services for children and families in Sheffield have improved since the previous inspection in 2019. Services for children in need of help and protection are now good, the experiences of children in care
are now outstanding and services for care leavers are good. Senior leaders know what else they need to do to make sure that services for all children and young people continue to get even better.
"There are lots of great services in Sheffield that help children when difficulties arise. This means when families have small problems, they get help quickly so that they do not become big ones. This means that more children can continue to live safely and happily at home with their families.
"When children are at risk of serious harm, social workers act very quickly to make sure they are kept as safe as possible."
Ofsted praised the Council's approach to making sure that the views of children in care and care leavers inform service development to help ensure that leaders get things right for children. Ofsted also saw how services in Sheffield for children in care were improved by the "impressive Youth Voice and Influence Service workers" who are care experienced young people who actively and influentially hold senior leaders in Children's Services to account.
Councillor Dale added:
"I am confident that we will continue to improve until all our services provide an outstanding service for children and families in the city. We are determined to do this and it's reassuring for us to know we will be doing that based on this positive, well-received Ofsted outcome."  
Other stories you might like