Sheffield's Covid memorial tribute plans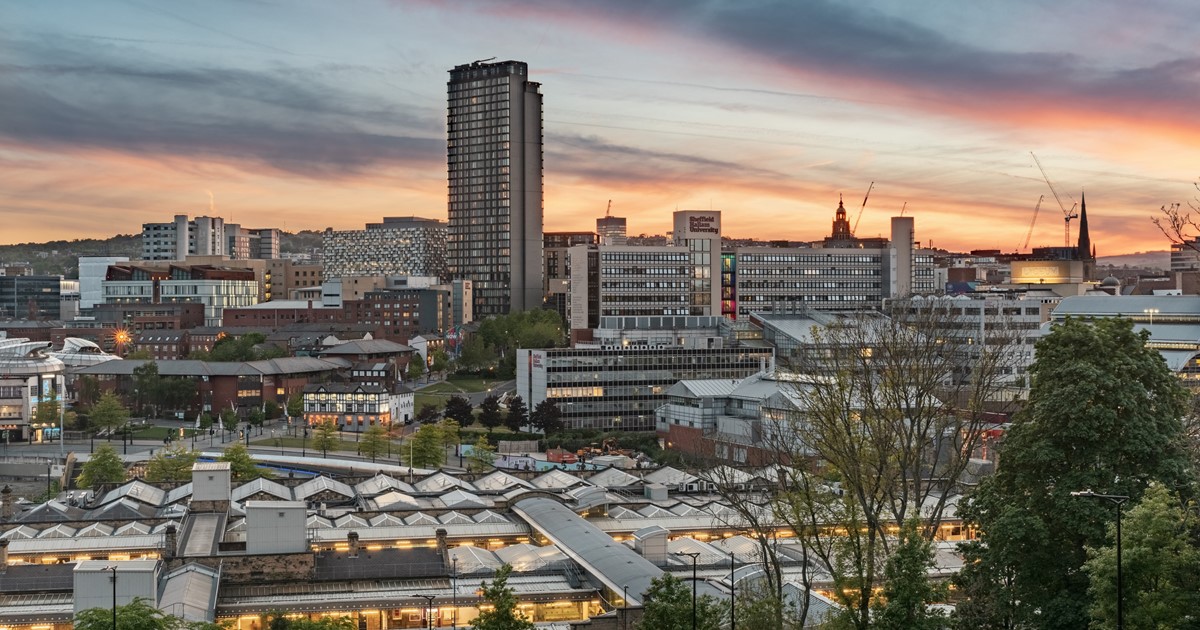 Plans are in place to create a group of unique, long-lasting and creative memorials in Sheffield as a tribute to those who have died from Covid, those who have lost loved ones and those who have been affected by the pandemic.
Our city, like those around the world, has been deeply affected by the impact of Covid-19, and in Sheffield we want to pay a meaningful tribute to those who have lost their lives and the heroes that have shone in these difficult times.
Three areas of memorial activity
Three areas of memorial activity are being developed by community representatives and organisations from across the city to make the vision a reality.
A Memorial Archive will be created for Sheffielders to leave memories of loved ones lost during the pandemic, to celebrate our amazing community spirit, and leave other memories from this time. We will be actively gathering people's stories and want people to come forward to share them.
A unique Memorial Trail taking residents around Sheffield and finishing at a central memorial will be curated too. The group is considering the approach to this as well and how the points on the trail can be used for reflection and contemplation. Local memorial trails will be influenced by the stories and experiences gathered in the archive. 
A centralised memorial is planned for the city centre. How people interact with designing the local memorials will influence what the central memorial will look like. The location is being considered carefully and the group wants Sheffield's communities to be involved in what any site should look like.  
These proposals will be discussed at next week's Cooperative Executive meeting where councillors will be asked to agree the proposals and to provide a further steer and recommendations about the proposed activity.  
The key focus of these plans has been to ensure Sheffield has a broad and unique tribute that residents can be proud of, with input from many voices. Community groups and city organisations have been heavily involved to ensure this is meaningful for all of our communities.
By the end of January the archive activity will start to take shape and over the spring and summer people will be asked about the memorial trail and how they can be involved in bringing that to fruition. Work will continue at pace to complete the central memorial part of the project.
Compassionate Sheffield
Linked with the memorial activity is the work of the Compassionate Sheffield project which is about collectively sharing, listening and healing as a city. Compassionate Communities are networks of support comprising of family, friends, neighbours and community members who are faced with death, dying, loss and care-giving.  The proposed memorial activity will contribute to establishing Sheffield's status as a Compassionate City.
Councillor Terry Fox, Leader of Sheffield City Council said: "Over the past few months we've explored a range of ideas to make absolutely sure that the tributes we make reflect the needs of the city and that we pay our respects appropriately. The thoughtful approach we're taking will stand the test of time and mean something, in different ways, to everyone now and in the future.
"The group has been mindful of the timing of any memorial activity given that the pandemic is still taking place. What I would love to see now is many more people coming forward to be a part of the activity as more details emerge on how they can get involved. We've all been affected by this terrible pandemic so being a part of how it should be remembered in the future needs to feel right for individuals and communities.
"I believe the final result will be the perfect memorial to the resilience of the people of Sheffield and those we have loved and lost."
Ruth Willis, South Yorkshire's Community Foundation Chief Executive, said: "South Yorkshire's Community Foundation, with its long history of working with communities through our grant giving, is pleased to have been involved in the discussions about an appropriate memorial for everyone from Sheffield, who has passed away from Covid-19. We hope our involvement, with other partners, will provide a comfort to the families and friends by giving a place of remembrance, in what has been a difficult time to those affected by Covid-19."
Shahida Siddique, CEO of Faithstar LLP, said: "Faithstar have been delighted to have been involved in the steering group for the Covid-19 Memorial. It has enabled Faithstar to ensure that all the memorial work is diverse in its nature and try to meet the needs of everyone. Here at Faithstar we are looking forward to the results of the work and it has been an honour to participate."
The COVID Memorial Group is diverse and wide-ranging and includes Sheffield City Council Members and Officers, representatives from Faithstar, South Yorkshire's Community Foundation, Flourish, the Sheffield Psychology Board, the Sheffield Clinical Commissioning Group, Sheffield Cathedral, the Sheffield Church Burgesses, the Sheffield Star, BBC Radio Sheffield, The Sheffield Humanist Community and a member of the public who wrote to members asking about the city's memorial plans and who was subsequently invited to join the group.
Other stories you might like