Sheffield's electric van trial opens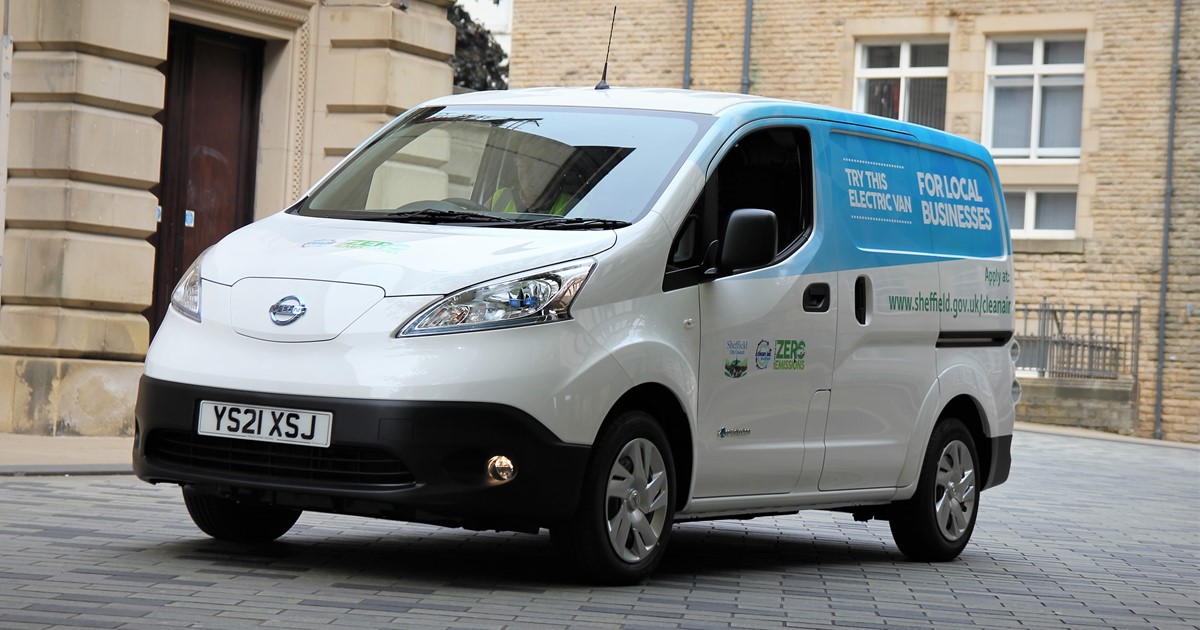 30 electric vans are now available to trial by businesses in Sheffield as part of a new project which has launched today. The trial is open to local businesses, charities and organisations who operate vans. There is no hire cost for the vans. 
The trial has been funded between Sheffield City Council and Highways England with the aim to reduce harmful air pollution from diesel vehicles on the road network in and around Sheffield. Light commercial vehicles such as vans are only 13% of the vehicles on the roads, but contribute to over a quarter of the harmful emissions in Sheffield. 
Research commissioned by Sheffield City Council showed that 52% of local LGV drivers are favourable towards electric vehicles, but the biggest barriers they face are the high up-front cost and concerns about how far they can drive before needing to recharge. The trial will allow local businesses to make an informed choice about overall cost how suitable the van is for their business before making the investment in switching to electric. 
Electric vehicles produce no tailpipe emissions, reducing local air pollution and carbon emissions. The vehicles are also cheaper to run – 50% cheaper compared to fossil fuels. Rapid charging stations, which have recently been introduced in Sheffield, can fill 80% of the battery in under an hour.  
Douglas Johnson, Executive Member for Climate Change, Environment and Transport said:
"Transporting food, medicine and other goods is vital but requires a lot of energy. Currently, most of this is powered by fossil fuels. If we want to reduce air pollution and tackle the climate emergency, we need to help Sheffield find alternatives.
"I recognise this can be a big challenge for many small businesses. We've already helped 26 businesses invest in electric cargo bikes for small deliveries, and this trial will help give local businesses confidence to invest in an electric van."
Richard Marshall, Regional Director for Highways England in Yorkshire and The North East said: 
"At Highways England, we want to do all we can to look after the wellbeing of everyone who uses our roads and those who live or work near them. That includes making a difference when it comes to air quality. 
"Vehicle emissions contribute significantly to poor air quality. That is why we are delighted to part-fund this initiative with Sheffield City Council to introduce vehicles that are better for the environment. 
"It's a fantastic way for the businesses of Sheffield to play a part in helping to tackle climate change and help the UK become a zero-carbon economy by 2050." 
There is no cost for the hire, but businesses will need to pay a refundable deposit and provide their own insurance for the length of the two month trial. The scheme is aimed at businesses who are based in Sheffield and do not currently operate any electric vans in their fleet. 
The scheme has been made possible by Highways England's Designated Funds programme designed to benefit people, the economy and the planet with an overall investment of £936m between 2020 and 2025. Some £9.3million has been handed to local authorities to encourage the shift to cleaner, low carbon vehicles.