Sheffield's Lord Mayor unveils new shop raising money for her chosen charities

Lord Mayor Gail Smith hosted an opening event for her new charity shop at Crystal Peaks shopping centre on Tuesday afternoon.
The shop, which is in the East Mall, opposite Claire's Accessories, will be in place until December 31, 2021, and will sell everything from clothes, shoes, bric-a-brac and books, to raise money for the charities the Lord Mayor selected as her charities of the year.
This year's charities are: 
Friends of Hi5 Disability Youth Group
Sheffield Hospitals Charity
The Salvation Army 
At the event, the Lord Mayor cut a ribbon, declaring the shop officially open, popped open a bottle of bubbly and spoke with guests about her hopes for the store.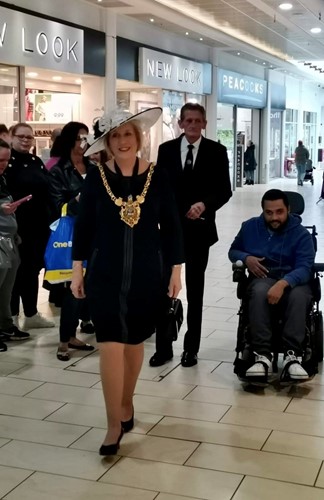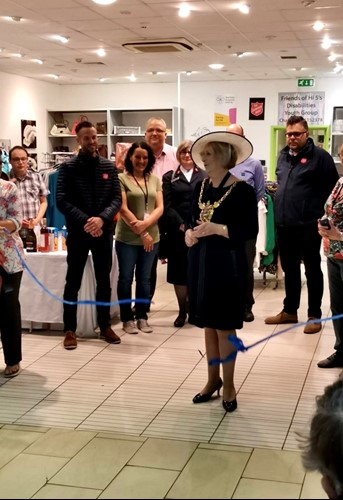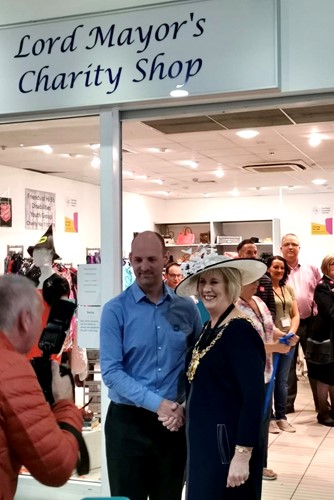 Lord Mayor Gail Smith said: "All three of these charities are extremely important to me for a variety of reasons. I started Friends of Hi5 Disability Youth Group to help young people with disabilities and I'm hoping this shop can provide them with the opportunity to get some work experience.
"My mother always told me 'If you never support any other charity, give to the Salvation Army, they saved your grandad in the First World War' so the charity was an obvious choice for me.
"My third charity, Sheffield Hospitals Charity, was selected because, as someone who has worked in the NHS and as someone who has been a patient, I have a lot to thank them for.
"I would like to thank everyone who came down the shop opening, and I hope you will all join me in supporting these fantastic charities by visiting the store in the coming months."
To raise money for the charities, there are several fundraising activities taking place in the next few months.
A skydive has been arranged for Friday, December 17, and carol singers will be getting people in the Christmas spirit at the train station on Saturday, December 18, with the Salvation Army Band.
The Lord Mayor has asked anyone who wishes to help with fundraising or has any ideas for raising money to get in touch at lordmayor@sheffield.gov.uk.
Other stories you might like