Sheffield's Make Yourself at Home drives safe and sustainable recovery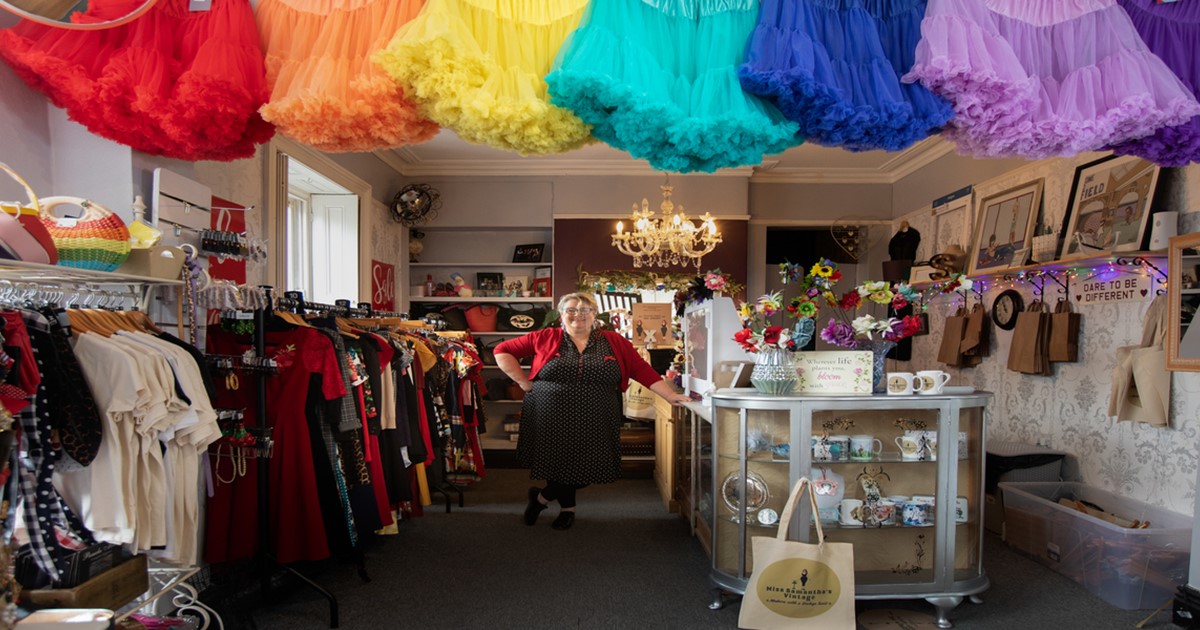 After more than a year managing the varying stages of Covid19 lockdown restrictions, many of Sheffield's businesses and cultural organisations have come together since last June, under the city's Make Yourself at Home campaign and are now focusing on a strong, safe and sustainable recovery.
Sheffield is renowned for its independent creatives and innovators, with many local businesses across all sectors setting standards on breaking the mould and doing things differently. The pandemic has presented huge challenges for both small independents and well-established institutions, but they have responded in true Sheffield style and are coming back fighting.
Make Yourself at Home was established in June 2020 by Sheffield City Council to help promote local services and encourage residents to keep supporting the local economy.
Campaign materials have been made available to all local businesses so they can get involved, with ongoing initiatives in line with the restrictions at each stage. This has included drives to 'Shop Online' from Sheffield independents at the height of restrictions, 'Shop Local' when non-essential retail reopened and 'Make Yourself at Home this Christmas' celebrating the best of Sheffield's festive gifts, treats and experiences.
During the current stage 3, which has seen the biggest lift of restrictions so far, support to businesses and organisations has been essential in their ability to bounce back and they have shown in return their commitment to getting it right by demonstrating covid compliance. In recent weeks, Make Yourself at Home has rolled out a citywide advertising campaign to support the re-opening of businesses, hospitality, and indoor attractions. This continues with messages such as 'So much to catch up on' and 're-discover Sheffield', as the campaign highlights ways people can now enjoy themselves in a safe way across the city.
Business Sheffield Information Officers have also been working tirelessly to support businesses, working across every high street, helping them adapt to guidance, making them aware of government grant schemes and supporting businesses to recover.
Hundreds of businesses have got involved and benefitted from the supportive tools and services available, working collectively to promote Sheffield's best assets, create enjoyable experiences and support each other through a very difficult time.
Enforcement teams have also been making compliance visits to check that businesses are operating as they should be and to speak with staff about what additional support might be required. Last week 92% of business visits showed them to be fully covid-secure.
A key element of Sheffield's recovery is building back better. This means looking for opportunities to do things differently, where changes could help to meet the city's sustainability and climate change targets.
Councillor Terry Fox, Leader of Sheffield City Council, said:
"What a year and more it has been. Everyone has been tested in some way and everyone has shown strength and resilience. Sheffield's businesses – and the people behind them – are the beating heart of this city and they have shown what they're really made of.
"We recognise that people can't do it alone and that's why it was really important for us to make sure our business owners were supported in whatever way we could. This might have been advice, accessing grants and funding, providing materials, promoting their services and much more.
"Bringing everything together under one campaign – Make Yourself at Home – has made this easier everyone to navigate through this immensely challenging time and focus on the positives.
"Now we have an opportunity to build back better, stronger, more connected, and more sustainably, and we will carry on supporting businesses as this journey of recovery continues.
"We want this to be a partnership between us and Sheffield's businesses, across all sectors, and we welcome ideas and feedback about how we can deliver this together."
From Crosspool to Mosborough and Chapletown to Totley, businesses right across the city have been engaged in the campaign. Sam Parsonage, owner of Miss Samantha's Vintage in Walkey, was featured as part of a campaign to support the reopening on non-essential businesses back in April: "I'm very proud to be part of the Make Yourself at Home in Sheffield. Being an independent business in the city, it's so important that people feel safe to visit us and the campaign has really helped promote what we're doing to support this."
Abdurrahman Gurler, owner of Bodrum Turkish Barbers on London Road, was recently filmed as part of the campaign to help demonstrate best practice for close contact businesses in the city. Speaking about his involvement, Abdurrahman said:
"One of Business Sheffield's Information Officers visited the salon and after this, they recommended Bodrum to be featured in the Make Yourself at Home. I was happy to be involved and help support the campaign, showing how businesses such as myself, have been working hard to follow guidance and make their spaces safe for their customers again. While there's still restrictions, it's still important we all keep sticking to the rules, so our businesses can continue to stay open."
As the pandemic has evolved, so has Make Yourself at Home, which has seen support given not only to business and cultural organisations but also to the voluntary and community sectors. This will continue through the next stage of the Government's current roadmap plans, looking ahead now to the 19 July planned lifting of restrictions, when night-time economy and entertainment venues will hopefully be allowed to fully reopen and people will be able to enjoy more of the things they love again.
As announced last week, Sheffield City Council will be promoting these changes in celebratory style with its new 'Summer in The Outdoor City' initiative, which will share the very best that Sheffield has to offer over the coming months, encouraging residents to venture out more and promoting Sheffield as staycation destination to visitors.  
Businesses and event organisers can get involved by submitting their own events to be included and promoted in the programme at: www.theoutdoorcity.co.uk/summer while further events and initiatives to engage businesses will be announced over coming weeks.
For further information on Make Yourself at Home, visit: www.welcometosheffield.co.uk/makeyourselfathome