Sheffield's summer of events begins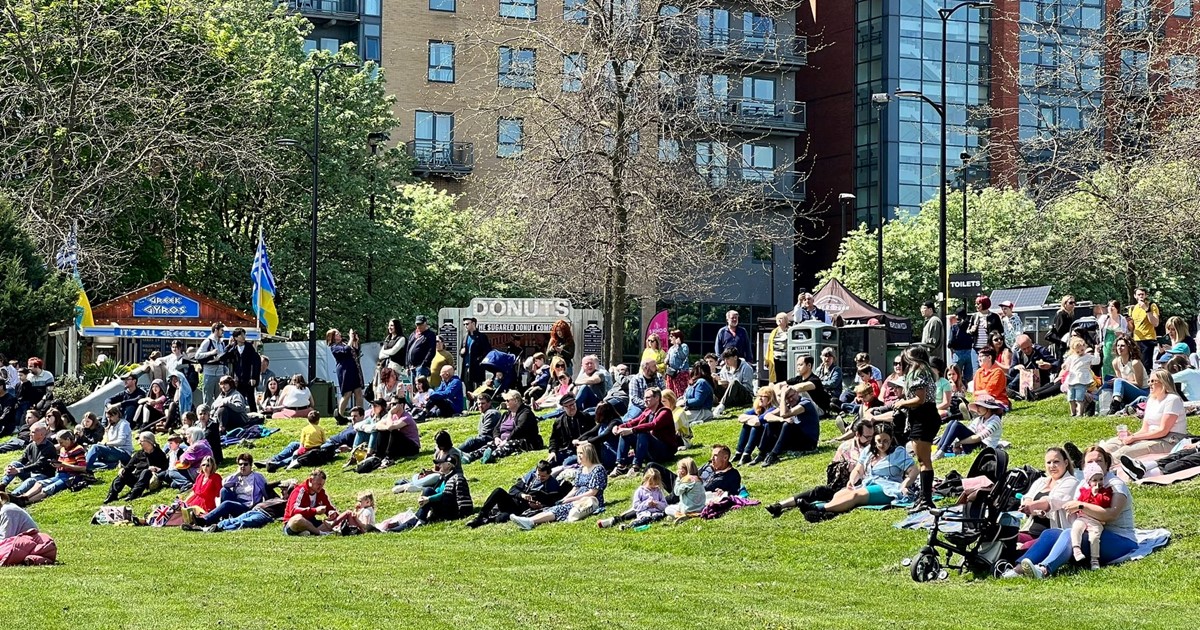 Sheffield has stepped into a summer of events after a spring of celebrations. From football to Eurovision via gigs and food festivals, the city has had an incredibly busy month of events, with more to come during the summer.
The King's Coronation, Sheffield's official Eurovision party, Def Leppard's hometown show and victory parades for both Sheffield United and Sheffield Wednesday brought families, football fans, Eurovision lovers and rockers to the city centre. An estimated 65,000 people visited Sheffield during an incredible month of events in the city.
Councillor Martin Smith, Economic Development and Skills Policy Committee Chair, said: "We have kicked off events season with a bang in Sheffield.
"A huge thank you goes to all who attended these events and celebrated with us. Communities from across the city came together to celebrate these events and it was fantastic to see thousands of people enjoying themselves in Sheffield city centre.
"I'd also like to extend my gratitude to the team who bring these events together. From the people entertaining on stage, to the teams keeping crowds safe, and the crews that stay behind, often late into the night, to clean up after everyone has gone home. Major events take a lot of work to bring together and my thanks go to all the individuals and organisations who support the council to deliver such an incredible experience for the people of Sheffield."
Sheffield has been on the national and international stage over the last month. The Town Hall appeared in the BBC's Light Up the Nation feature during the coronation, Devonshire Green enjoyed its moment in the limelight during Eurovision, and the city proudly hosted a delegation from the Ukrainian city of Khmelnitsky, one of Sheffield's twin cities.
The Town Hall hosted two civic receptions for Sheffield's two football teams as both United and Wednesday were promoted. As the home of football, Sheffield is proud to be home to two teams who are enjoying huge success on the pitch.
Councillor Smith said: "This is just the beginning of a brilliant summer of events in Sheffield. From the city centre to the suburbs, there's something for everyone. From tree festivals to music festivals and everything in between.
"This weekend, we'll welcome the Arctic Monkeys home for two huge shows at Hillsborough Park. In July, Pinknic will celebrate our LGBTQ+ community and Tramlines will return to the city for its 14th anniversary. All these events show Sheffield as the welcoming, inclusive and diverse city it is and there truly is something for everyone, whether you're attending something in your neighbourhood or a major event in the city centre.
"We can't wait to welcome more visitors to Sheffield over the next few months."
Sign up to our Events Bulletin to find out about the latest events in your neighbourhood.