Sheffield school children invited to talk rubbish with Streets Ahead

Around 4000 school children were part of a litter education session during the last academic year and Streets Ahead are continuing to deliver their assemblies on reducing litter across the city.
Emma Pickering, the Education Officer at Streets Ahead, holds regular sessions with local primary and secondary schools, getting all the important messages across about the harmful effects litter is having on our environment. 
The sessions are being delivered by Amey as part of the £2bn Streets Ahead Highways Improvement programme, which will improve the condition of our city's roads, pavements, streetlights, bridges and other items on or around our streets until 2037.
As well as talking about the ways in which school children can help reduce litter levels in their local area, Emma also works alongside schools to support their wider environmental ambitions, whatever they may be.
Last year Emma visited 8 schools, delivering 31 litter assemblies to thousands of children and is encouraging schools and colleges alike to get in touch this year should they want to find out more about the opportunities available to them. So far this year, Emma has visited four schools, with more visits planned for 2023.
Emma said, "After the disruption COVID caused to schools over the past couple of years, it was good to be back delivering the programme to children in all areas of Sheffield last year, who were all eager to learn more, get stuck in and do their bit.
"By talking about litter and the importance of keeping communities clean and tidy at a young age, pupils can be more in the know and make informed decisions when it comes to looking after their environment, now and in the future.
"We are all very aware of the climate emergency we're facing, and these sessions are just a small way that we can encourage behaviour change in our younger generations whilst delivering fun and interactive experiences." 
Several schools in Sheffield have already set up their own initiatives to look after the environment. Rainbow Forge Academy organise regular litter picks and Tinsley Meadows Primary Academy are working hard to make their school eco-friendlier, emphasising the importance of caring for the environment, one of the school's core values.
Katie Robinson, Year 5 class teacher and Eco Lead at the school explains:
"A group of Eco Warriors were elected by their peers at the beginning of last year and one of the key issues they wanted to act on was the amount of litter on the playground and around school.
"They organised poster competitions to encourage others not to drop litter, created a whole school 'eco code', taken part in litter picks of our school playground as well as the local community and they worked with Emma to lead school litter assemblies.
"In addition to this, they organised an eco-themed dress up day to raise money to buy new bins with lids for our playground and they have worked on recycling projects such as the big battery hunt."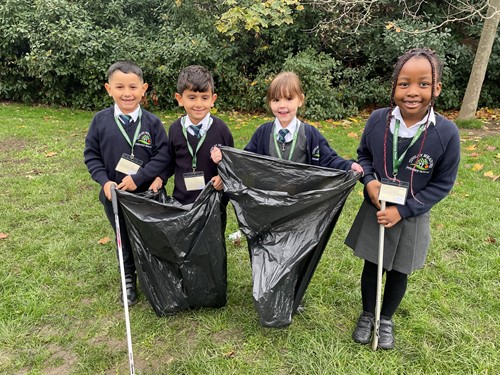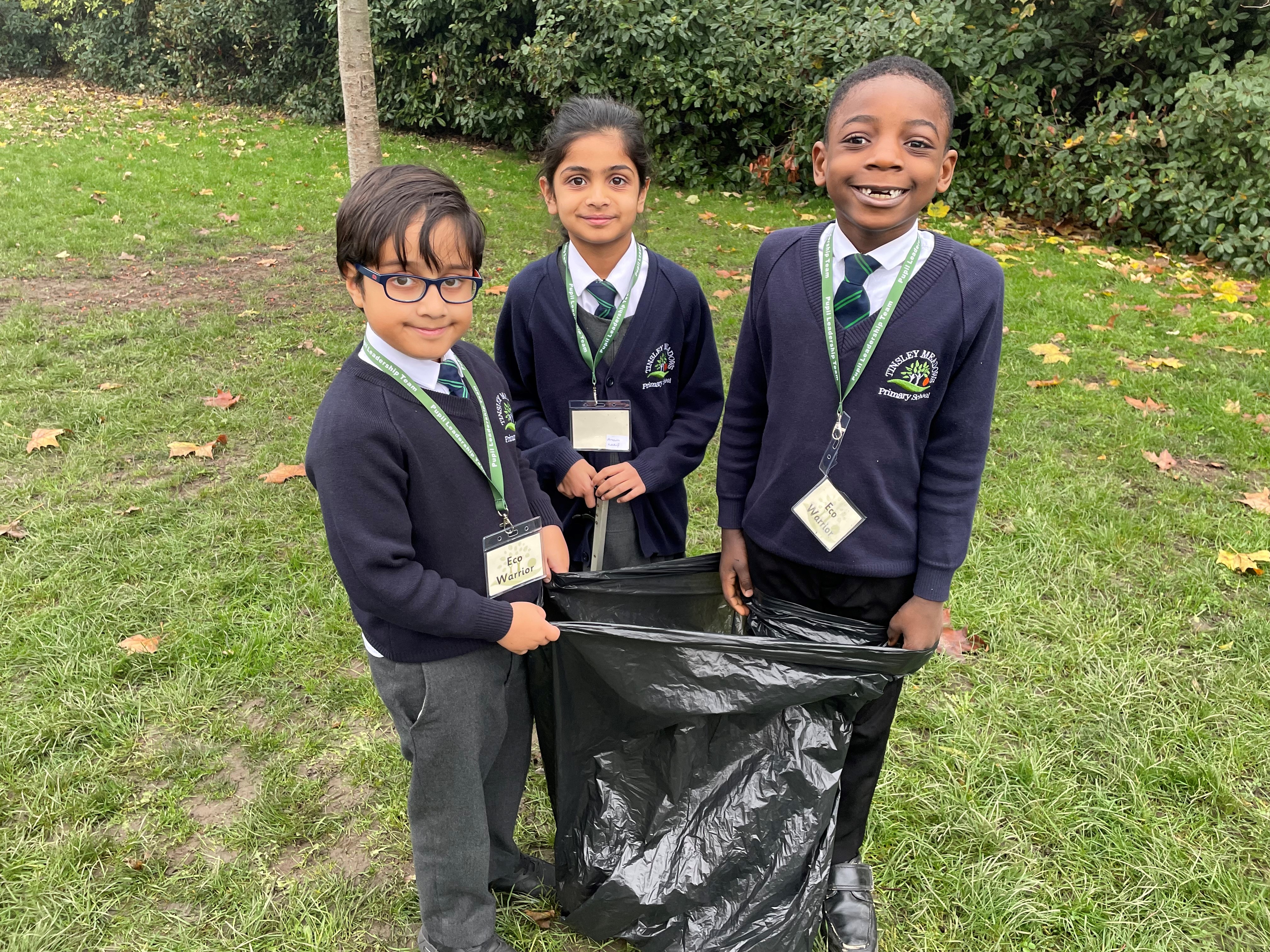 Through the work of the Eco Warriors, pupils at Tinsley Meadows Primary Academy now have a much better understanding of the impact of litter on the environment and have seen a reduction in litter on their playground and local park, with pupils more motivated to act on environmental issues.
This year the school plans to continue this work and organise frequent litter picks with more children and members of their local community. They are also hoping to start a gardening club and are looking to improve their playground by planting flowers, creating a bug hotel, and making bird houses and feeders to encourage more biodiversity.
Last year, Emma also spoke to over 300 students at Birley Academy as part of the launch of their in-house environment champion scheme, with the assemblies acting as a great introduction to the topic prior to the launch. Over at Totley Primary School, the whole school listened to how litter affects the planet and wildlife, as Jonathan Beard, Green Team Leader explains:
"The children enjoyed learning about the impact of litter on the environment and were pleased to announce that each class in Key Stage two has started regular litter picks with each Year Group picking litter on their set day. 
"This project is helping the children to further their understanding of the impact of litter and together with tying in with one of our Golden Rules, that of respect, the children are showing respect for the school community, and being a team player at the same time - one of our attitudes to learning." 
Often aided and abetted by Phil the Bin, the Streets Ahead litter mascot, Emma thoroughly enjoys seeing how engaged school children are in the environmental messages.
Emma continued:
"The pupils understand what litter is and they don't like it; they know it's not right and they're keen to get involved and pick it up. They are also very engaged in the environmental messages but finding out how long it takes for a plastic bottle to decompose is often a complete surprise – it can take up to 450 years!"
Councillor Joe Otten, Chair of the Waste & Street Scene Policy Committee at Sheffield City Council said:
"It is fantastic to learn that so many children are engaged with environmental issues and are getting involved in activities that will make a big difference.
"We know that litter can be a problem in many areas of the city, and we are all responsible for disposing of our waste in the right way. In an ideal world, we would not need to talk about the impact of rubbish, but it's vital that we recognise that keeping our communities clean, tidy and safe is beneficial for us all.
"I'm excited to see what this year's sessions bring and find out more about the innovative school projects that will ultimately help improve our city."
With the school year now in full swing, Emma is continuing to deliver a programme of assemblies, inspired by the enthusiasm of the local school children she's been working with, safe in the knowledge that they will be doing their utmost to keep Sheffield clean in the months to come.
If you would like to request a litter assembly, contact Emma Pickering on emma.pickering@amey.co.uk or take a look at the information on our website
Other stories you might like