Sheffield to celebrate Armed Forces and Veterans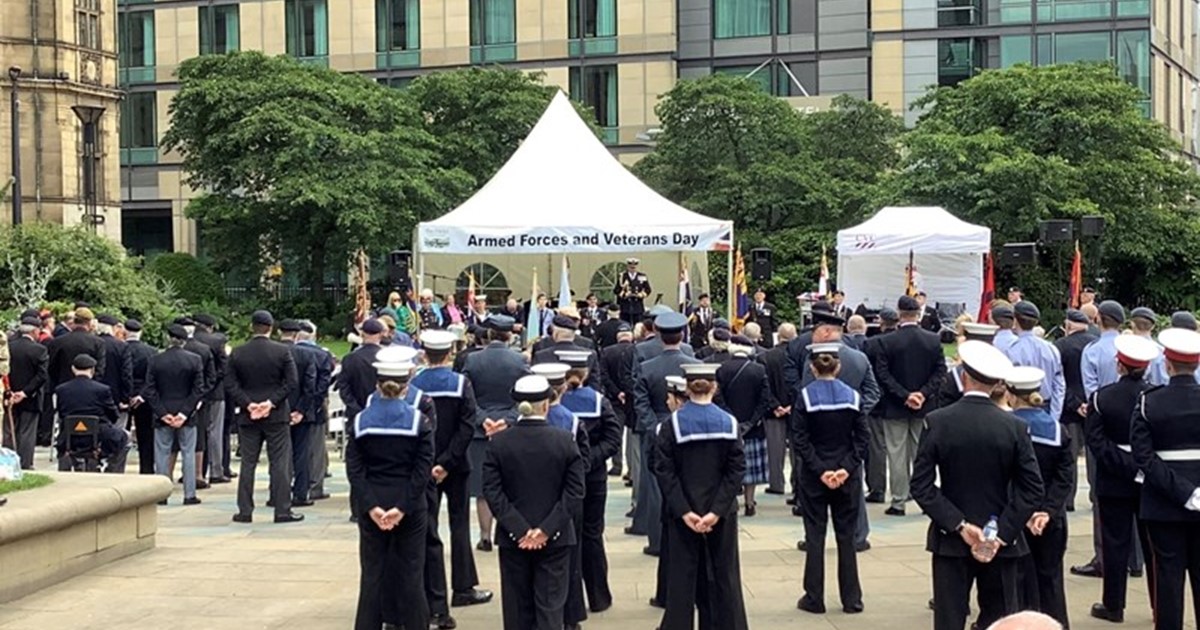 Sheffielders will come together to celebrate the city's armed forces and veterans in a special event on 17 June, to mark Armed Forces Day.
Armed Forces Day is celebrated across the UK and is an opportunity to show support and to thank the city's service personnel and veterans. This year the event will be dedicated to women in the armed forces and soldiers who served in the Special Forces Executive. It will recognise the contribution from women in the forces and honour the brave soldiers who served in occupied countries during the world wars.
On 17 June, Sheffield city centre will host a veterans parade and ceremony to honour those who have served. There will also be special performances from the Ashby Big Band, who will transport you back in time with wartime classics and some dance floor favourites. There will be displays from the military, police cadets and the Royal British Legion and charities who support veterans will also be at the event. The National Emergency Services museum will bring vintage vehicles, the sea cadets will be bringing a dinghy and visitors will be able to test themselves on the hang tough challenge.
Councillor Colin Ross, Lord Mayor of Sheffield, said: "At this year's Armed Forces and Veterans Day we commend the devotion to duty of all those who have served or continue to serve whether at home or abroad. We reflect in particular on the role of the Special Operation Executive and of women.
"It will be an honour to attend the event and celebrate our loyal armed forces and veterans. This is a brilliant day for all the family to visit Sheffield and I am proud that Sheffield comes out in force to commemorate those who have served in the past and present."
Councillor Denise Fox, Armed Forces Champion, said: "Armed Forces Day is a fantastic opportunity for us all to come together to honour and thank those who serve our country. We've got a busy day of activities for all the family planned. Whether you enjoy vintage vehicles or want to test your own strength, there will be plenty of opportunities to get involved.
"This year we will be commemorating women and special forces – two groups who have played a crucial role in our armed forces for centuries. We will be honouring their brave and dedicated work and the roles they have played in serving and protecting our country.
"This annual event gives us all the opportunity to reflect on the hard work of our armed forces and show thanks and gratitude to those who serve. I'd like to extend my personal gratitude to those in the armed forces who have dedicated their lives to keeping us safe."
For more information visit the Welcome to Sheffield website or call 0114 2736681. The event will run from 11am – 3pm in the Peace Gardens.