Sheffield to celebrate John Burkhill's £1million fundraising achievement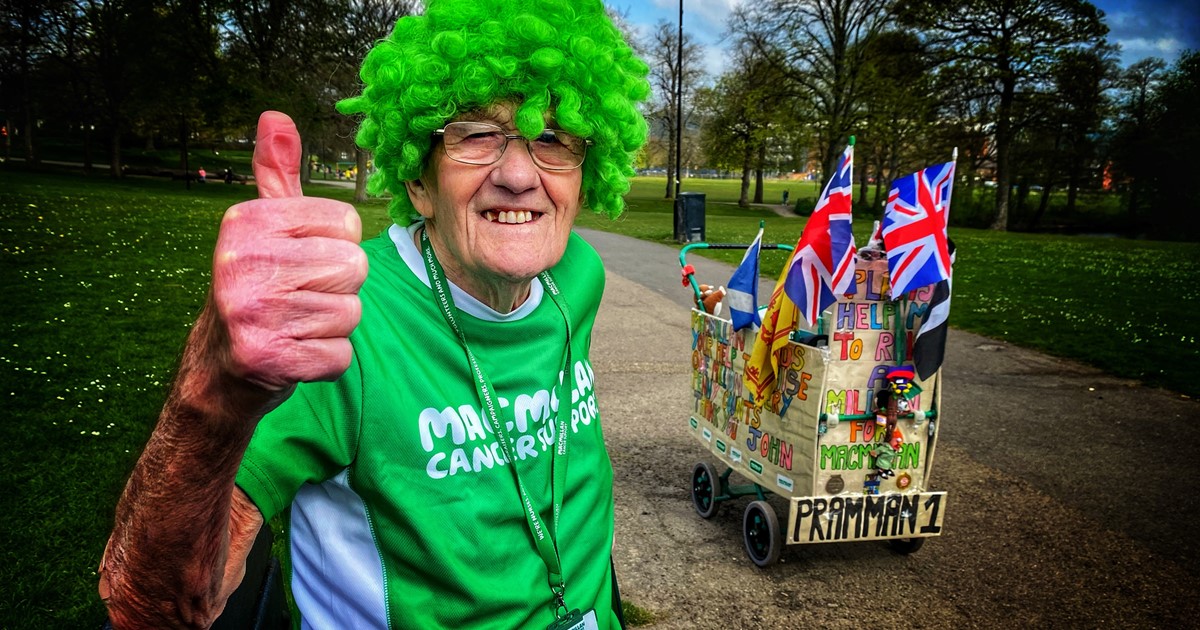 On Thursday 17 August, a celebration event for John "The man with the pram" Burkhill will take place at Sheffield Winter Garden, hosted by Lord Mayor Cllr Colin Ross.
The event will be open to anyone who wants to join us in celebrating John's enormous fundraising achievement for Macmillan Cancer Support, which has and continues to change the lives of many.
There will also be the opportunity to write a post card of thanks to John, which will be available on entry.
Lord Mayor, Cllr Colin Ross, said:
"I'm very proud to be hosting a civic event for John Burkhill, whose achievements have been nothing short of astounding. To raise over £1million for charity is no mean feat and it's only right that we honour John's achievements in a public setting for people to enjoy.
"I'd love to see people there, dressed in Macmillan green, celebrating John together. The public can leave messages of thanks for John to read, alongside hearing from a number of people who want to publicly thank John for raising so much money for Macmillan Cancer Support. This will be a special celebration for John, for Macmillan and the city."
We ask that those who wish to attend arrive by 11am.
Other stories you might like