Sheffield to host 'job jamboree'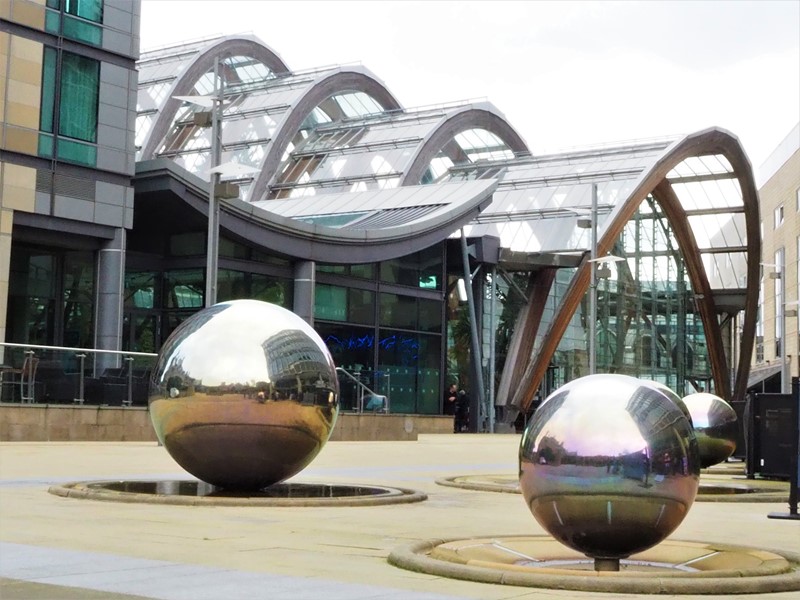 Jobcentre Plus and Sheffield City Council are bringing hundreds of jobs to the people of Sheffield in the Winter Gardens and Millennium Square on August 18th.
The event, which takes place between 10am and 3pm, is a unique collaboration between the Jobcentre and Sheffield City Council to help support the people of Sheffield, on the road to economic recovery after 16 months in lockdown.
The job fair, which will be the first of its kind in Sheffield, is aimed at matching local people with vacancies from up to 40 employers and will showcase vacancies across many sectors.
Employers attending include; Vine Hotels, Mitchells & Butlers and Greene King with a multitude of hospitality jobs, Stagecoach with apprenticeship Bus Drivers and a new global Logistics Company, Advanced Supply Chain, who have approximately 400 jobs to fill this year alone. There will also be a number of Kickstart vacancies, including positions with the NHS which are ideal for young people with little or no experience to gain a foothold on the job ladder and are available to candidates age 16 to 24.
The Community Covid Bus will also be attending; offering rapid LFD tests and packs to take home as well as offering advice on vaccinations and booking appointments.
Sharon Thorpe, Service Leader for South Yorkshire Jobcentre Plus said; "We have hundreds of Kickstart jobs on offer, with a fantastic range of employers across multiple sectors.  Kickstart vacancies have been a huge success at helping younger candidates aged between 16 and 24, get into the world of work, especially after having such a hard time during the Pandemic. Most Kickstart jobs require little or no previous experience and can really help overcome many of the barriers young people face getting into employment."
Councillor Paul Turpin, Executive Member for Inclusive Economy, Jobs and Skills at Sheffield City Council said:
"The Council is very pleased to be collaborating with Jobcentre Plus to host this event for Sheffield employers and job seekers. This is a crucial time as we aid recovery from the pandemic, and it is extremely encouraging to see the numbers of excellent vacancies that local employers have to offer. We are especially aware of how badly the hospitality sector has been affected by the pandemic, so will be including a special zone for those roles to support recruitment into that vital sector.
"Sheffield has a fantastic pub, restaurant and café culture which spreads across nearly every business, covering such diverse roles as chefs, bar staff and the hotel world, to theatres, cinemas and sports and leisure.
"We would encourage all job seekers to come along on the day as it is a great opportunity to meet so many employers in one place and find out more about the roles available."
Lesley Stone, Jobcentre Employer Account Manager added; "We have worked with Sheffield City Council for years, to help recruitment for new inward investors but this wider collaboration has brought a wealth of vacancies and opportunities to the forefront, giving us the chance to support both the customers looking for work and employers who need to recruit."

Anybody interested in attending the event can speak to their Work Coach, or turn up to the event on August 18th between 10am and 3pm.
Other stories you might like