Sheffield to remain at Covid 'Very high alert' level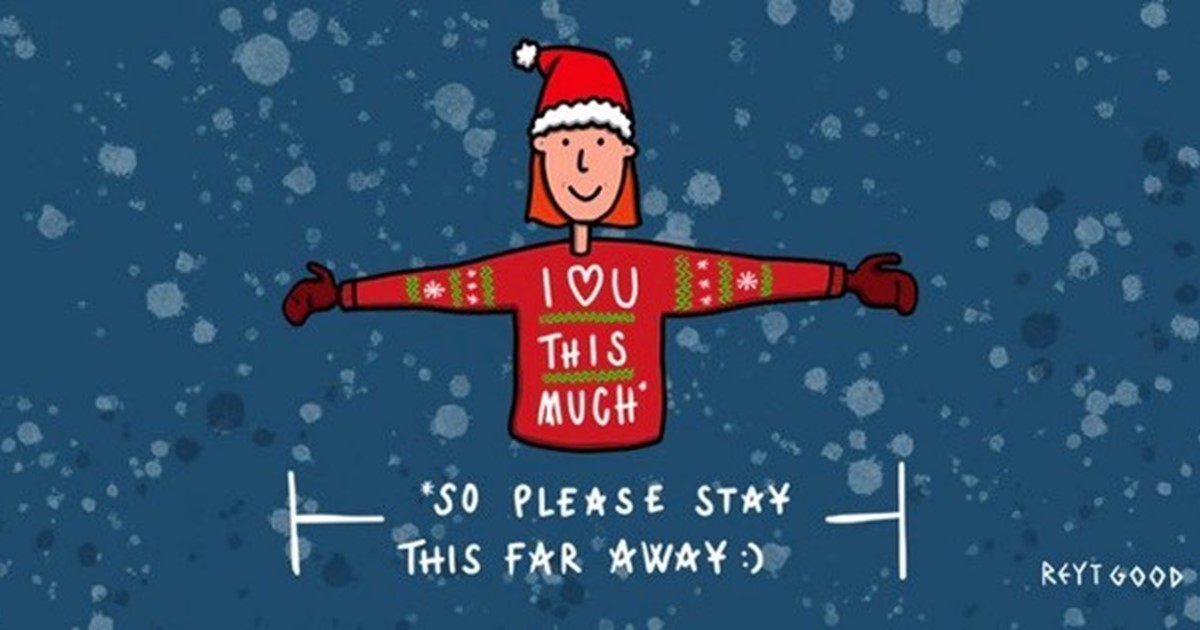 Today's government announcement has confirmed that Sheffield will remain in tier 3, the 'very high alert' category.
Greg Fell, Director of Public Health for Sheffield, said 'Our figures were going down, but sadly, this is no longer the case, therefore I believe it's the right decision for us to remain in tier 3.
"Over the Christmas period, we will need to exercise caution and be aware of the risks associated with larger numbers of people gathering in small enclosed spaces. We really must all think about our safety and that of our loved ones when deciding whether we want to mix with 3 households or not over the five days when the rules are relaxed. One of the elements of Christmas in particular is about the young and the old being together and this is the greatest risk. Covid won't be taking a Christmas break; it will still be taking its chances wherever and whenever it can.
"There are still many people in hospital, staff are exhausted and working extremely hard to keep going and we have Covid now at the same time as the peak winter pressures for all of the winter, not a month or so like last March.
"We must, then, do the right things which are to remember to keep two metres away from those not in your bubble, wear a mask in crowded places and public settings, wash your hands regularly, use separate towels and don't touch your face with hands that are not clean. We all need to do this to protect our families and friends and to protect ourselves.
"I thank all those in the city who have been vigilant, which I know hasn't been at all easy. We must still continue to follow the guidance and whilst we know that the introduction of a vaccine will start to make a difference, the rollout will take considerable time."  
Tier 3 rules for Sheffield
The tier 3 rules which continue to apply in Sheffield are that:
People must not meet socially with friends and family indoors in any setting unless they are part of your household or support bubble*. This includes private homes and indoors in hospitality venues. They must also not meet with people outside of their household or support bubble in a private garden or in most outdoor public venues.
People must not socialise in a group of more than 6 in an outdoor public space such as a park or beach, the countryside or a public garden.
Hospitality venues will be closed, with the exception of take aways, click & collect, drive through and delivery services. Shops and retail outlets will be open.
Indoor venues will be closed including indoor play centres and areas, trampolining parks and soft play, casinos, bingo halls, bowling alleys, skating rinks, amusement arcades and adult gaming centres, laser quests and escape rooms, cinemas, theatres and concert halls, snooker halls, bowling alleys and skating rinks.
Leisure and sports facilities may continue to stay open but there will be no group exercise classes (including fitness and dance), saunas and steam rooms will close.
People will be required to reduce the number of journeys they make where possible but can travel to venues or amenities that are open. Travel to other parts of the UK needs to be avoided, including for overnight stays other than where necessary, such as for work, education, youth services, to receive medical treatment, or because of caring responsibilities.
Places of worship will be open, but people must not attend with or socialise with anyone outside of their household or support bubble while you are there, unless a legal exemption applies.
The number of people attending weddings and funerals will be restricted.15 people can attend wedding ceremonies but wedding receptions will not be allowed. 30 people can attend funeral ceremonies and 15 people can attend linked commemorative events.
Everyone who can work from home should do so. Where people cannot do so – including, but not limited to, people who work in critical national infrastructure, construction, or manufacturing – they should continue to travel to their workplace. Public-sector employees working in essential services, including education settings, should continue to go into work where necessary.
Across all tiers everyone:
must wear a face covering in most indoor public settings, unless they have an exemption
should follow the rules on meeting others safely
should attend school or college as normal, unless they are self-isolating. Schools, universities, colleges and early years settings remain open in all tiers
should walk or cycle where possible, plan ahead and avoid busy times and routes when travelling
must follow the gathering limits at their tier except for in specific settings and circumstances.
Safe visits to care homes can take place and regular testing will be offered to up to 2 family members or friends per resident by Christmas, which, when combined with other infection-control measures such as PPE, will support indoor visits.
For international travel there is advice and guidance from the Foreign, Commonwealth and Development Office: travel advice for destination information and the travel corridors list
Full detailed guidance on the new tier 3 restrictions is at .GOV.UK
Another tier update is expected on 30 December.
*A support bubble is where a household with one adult joins with another household. Households in that support bubble can still visit each other, stay overnight, and visit public places together.) 
Other stories you might like