Sheffield welcomes £37m to fund two major regeneration projects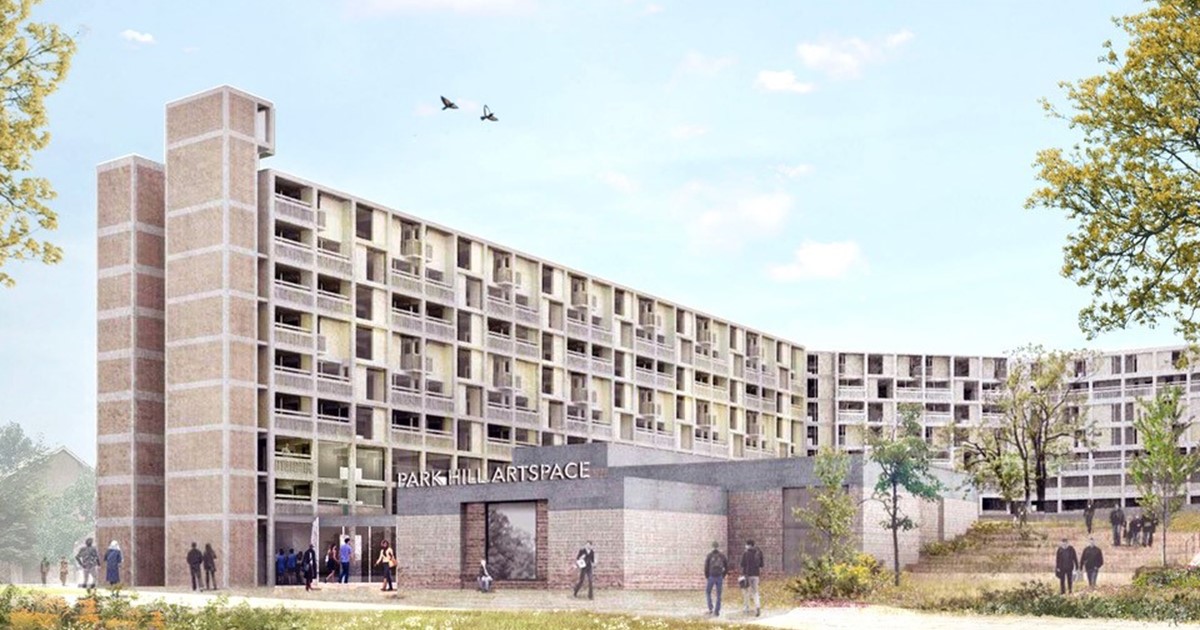 Sheffield has been successfully awarded the full amount requested from the Government's Levelling Up Fund, with £20m allocated to redeveloping historic Castlegate, as well as £17m for investment in Attercliffe.
Transforming Castlegate
The £20million funding will be used to initiate three new projects to transform under-used areas of the city centre, also celebrating Sheffield's cultural and arts scene. 
The River Sheaf will be de-culverted, making Castlegate a focal point of the city centre, introducing new greenery and public spaces, creating an attractive area for people to visit. The land around the site will also be prepared for future uses that focus on education innovation and encouraging healthy lifestyles following public consultation.
The fund will also help create two new arts destinations in the city centre. Park Hill Art Space will offer a new home to artists across the city, giving the opportunity for creators to work collaboratively, learn and showcase their work in one of the largest contemporary galleries in the north. A six-acre sculpture park will connect the Art Space to Castlegate.
Harmony Works, a collaboration between Sheffield Music Academy (SMA) and Sheffield Music Hub will move to a new home in Canada House, giving the organisation a fit-for-purpose, accessible home in the centre of the city.
With a new city centre home, both organisations would be able to support the musical ambitions of children and young people from every corner of the city. It would also provide better transport access for students as SMA and The Hub currently operate from 'borrowed' facilities in areas that result in extended travelling time for many of the students.
Plans also include a multi-purpose space to allow students and other users to perform to the public.
Louise Hutchinson, CEO and Artistic Director, S1 Artspace said:
"We are thrilled with the LUF grant, the cultural opportunities it will unlock for Sheffield are incredibly exciting and long overdue. The combination of schemes across Park Hill and Castlegate will regenerate a unique area of the city and establish a vibrant new quarter for residents and visitors to the city. Our plans for Park Hill Art Space will establish a major new destination for arts, culture and heritage at one of Sheffield's most iconic buildings. 
"Our project has been developed through extensive consultation with the local community and a pilot programme that began in 2015. This grant represents a valuable opportunity to create a major step change across Sheffield's cultural infrastructure and we are delighted to play a part in that transformation." 
Emily Pieters, Director of Harmony Works, commented:
"This is fantastic news for Sheffield, and we are thrilled that Harmony Works is part of this success. There has never been a more important time to invest in our children and the skills they develop from studying music.
"Through the restoration of Canada House, we will have a city centre home in Castlegate to support the musical lives of children and young people from every corner of our city. Harmony Works will be transformational, saving a unique heritage building and positioning Sheffield even more firmly as a city of music.' 
Martin McKervey, Chair of the Castlegate Partnership, said:
"It's fantastic to see funding for these projects confirmed and will make a real difference to realising the full potential of Castlegate whilst providing great facilities will increase access to opportunities for many people. This will be a major step towards our vision of offering an artistic education to every child, regardless of their background. Our partners have achieved great success in coming together to form this bid and it will be great to see our plans come to fruition in the years to come."
Plans for Attercliffe
Once a major retail and commercial hub serving nearby industry, the area has suffered from economic decline. The second part of the Levelling Up Fund bid is focused on joining up investment in leading-edge employment, travel and quality of life to transform perceptions of Attercliffe, placing it once again at the centre of Sheffield's most exciting developments.
At the heart of the proposal is the development of the Centre for Child Health Technology at the Sheffield Olympic Legacy Park; bringing together medical professionals, patients, and families to deliver the world's most advanced integrated health care system for children.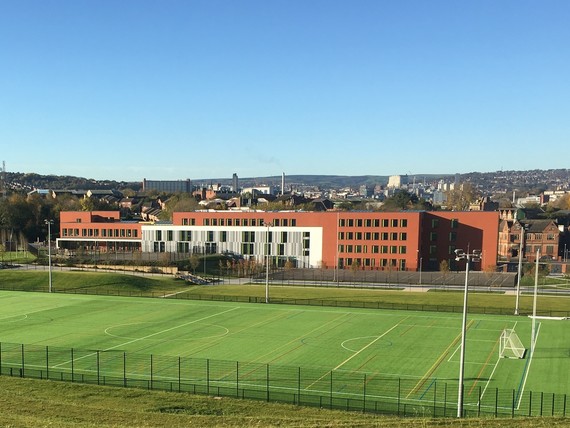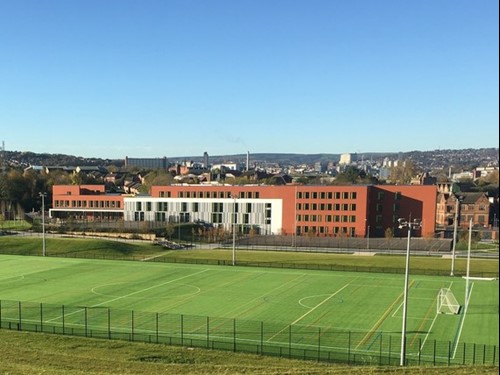 Sheffield Olympic Legacy Park
This will be supported by investment in wider regeneration initiatives in Attercliffe including: improving links between Sheffield Olympic Legacy Park and the High Street; creating a more welcoming environment and street scene and refurbishing historic buildings in the area to provide a cultural hub and event space on the high street, strengthening Attercliffe's sense of community and pride in their local area.
The regeneration of Attercliffe will help to stimulate investment and make Attercliffe a better place to live, work and visit.
Ruth Brown, Acting CEO at Sheffield Children's NHS Foundation Trust, said:
"We're absolutely delighted to receive this level of support, which will allow us to start work on developing The Child Health Technology Centre next year. We're working with other partners to finalise the remaining funding, but the Budget announcement is a huge step towards our target.
"We know this centre will bring enormous benefit to healthcare of children across the UK but also internationally. By bringing together clinicians, academics and industry, we have a fantastic opportunity to lead this exciting work from here in Sheffield and provide healthier futures for children and young people everywhere.
"It seems particularly appropriate the funding for this should come from the Levelling Up Fund, as it is clear inequalities have a vast impact on the health of children and young people. Investment in work to address these inequalities is essential to give all children a chance for a strong healthy future."
Legacy Park Ltd Chair Richard Caborn said:
"This is a very welcome announcement and a major building block in the financial structures we are putting in place to ensure that the largest, most advanced child health technology centre in the world will be on Sheffield Olympic Legacy Park in 2022."
The funding will also enhance travel routes between Attercliffe High Street and the Sheffield Olympic Legacy Park, complementing investment in walking, cycling and public transport planned as part of the Transforming Cities Fund. A new cycle hub will be created to encourage active travel and improve links to and from the high street.
One of the key elements of the regeneration project will be to provide a cultural hub and event space on the high street, strengthening Attercliffe's sense of community and pride in the local area.
Mark Jackson, of Scarborough Group, said:
"We are naturally delighted to hear the Chancellor's announcement of the Levelling Up Fund investment and the support that it will bring to Sheffield Olympic Legacy Park and surrounding communities.
"The Centre for Child Health Technology is an extraordinary opportunity to promote health and wellbeing in the region and across the Nation, and Scarborough Group looks forward to continuing its decades of partnership with public sector organisations, in this case Sheffield City Council and the Sheffield Children's NHS Foundation Trust".
Councillor Terry Fox, Leader of Sheffield City Council, said:
"This funding is a huge boost to the city and reflects the ambition and confidence we have in Sheffield to move forwards and reach our full potential. The regeneration of Castlegate and Attercliffe will provide much needed investment in these areas, building on the fantastic work already developed recently, supporting the local economy, driving footfall, and improving health and well-being.
"I'm proud of our success and would like to thank all of our partners for their hard work and dedication in putting together bids that will provide so many new opportunities for all those who live, work, learn and enjoy our fantastic city."
It is expected that overall delivery of the projects covered by the funding will be in 2024.
Other stories you might like