Sheffield welcomes Little Amal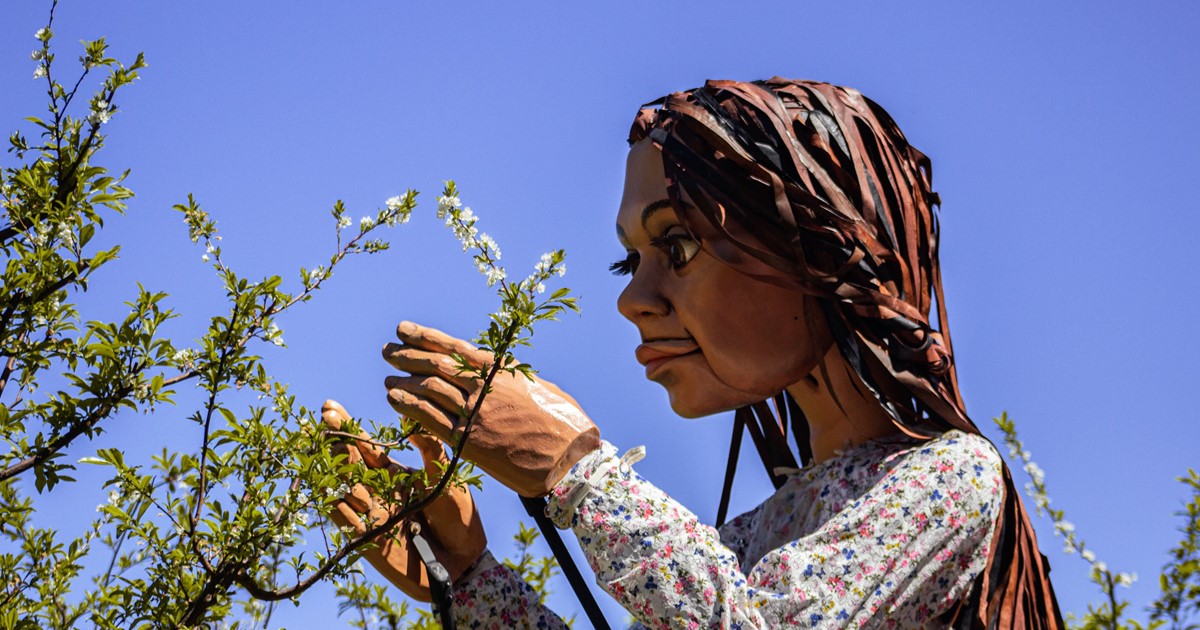 Little Amal will get a true Yorkshire welcome as she makes her penultimate stop on her journey from Turkey to Manchester.
Today, October 29, Little Amal, who at 3.5metres high is anything but little, will come to visit Sheffield, the first City of Sanctuary.
Sheffield Theatres have been busy organising the visit to Sheffield as part of Good Chance Theatre's The Walk project, which has seen the giant puppet of a 10-year-old refugee girl travel from the Turkey-Syria border across Europe, stopping at numerous towns and cities, including Athens, Rome, Geneva, Folkestone and London, along the way.
Sheffielders will be lucky enough to catch a glimpse of Little Amal, on her journey through the Steel City as she as she arrives by barge on the Sheffield Canal, makes her way to Tudor Square, then concludes her visit at the Peace Gardens.
Councillor Paul Wood, Executive Member for Housing, Roads and Waste Management, said: "We are a city that has welcomed refugees here for a long time. Little Amal's story will stay with us long after she has left us on her journey to Manchester.
"When we think of children like Amal we put ourselves in their shoes and think about what must it be like to have no other option than to leave your home and travel a very long way to find a new one. It must have been frightening and we're glad that Sheffield is a city that will provide children with the help they need to be safe.
"We are proud to be the first City of Sanctuary and feel honoured to welcome her as well as those who have been on the journey with her to our city."
Timetable of Events:
VICTORIA QUAYS
1 - 4pm Sheffield Waterfront Mini Festival. A range of activities from arts and crafts and live music to canoeing and more.
4.25pm Little Amal arrives at Victoria Quays with celebratory welcome by Stand & Be Counted Theatre company.

TUDOR SQUARE
2.30pm 5.30pm Free, family-friendly creative workshops across Tudor Square
3.30pm Sheffield People's Theatre performance
4.15pm 5.25pm Sheffield Hallam performances
5.25pm 5.40pm One World Choir performance
6.00pm Amal enters Tudor Square
6.05pm Sheffield People's Theatre performance
6.20pm Amal is greeted by woodland animal lanterns

PEACE GARDENS
6.30pm Sheffield Hallam University project films
6.35pm Procession to the Peace gardens
6.45pm Amal conducts the band
Little Amal was crafted by the highly acclaimed Handspring Puppet Company (War Horse). Amal is the figurehead of the travelling festival of art and hope in support of refugees, with Artistic Direction from Amir Nizar Zuabi. Donations can be made to The Amal Fund, created by Choose Love and Good Chance.
Other stories you might like