Sheffield's Clean Air Zone Plans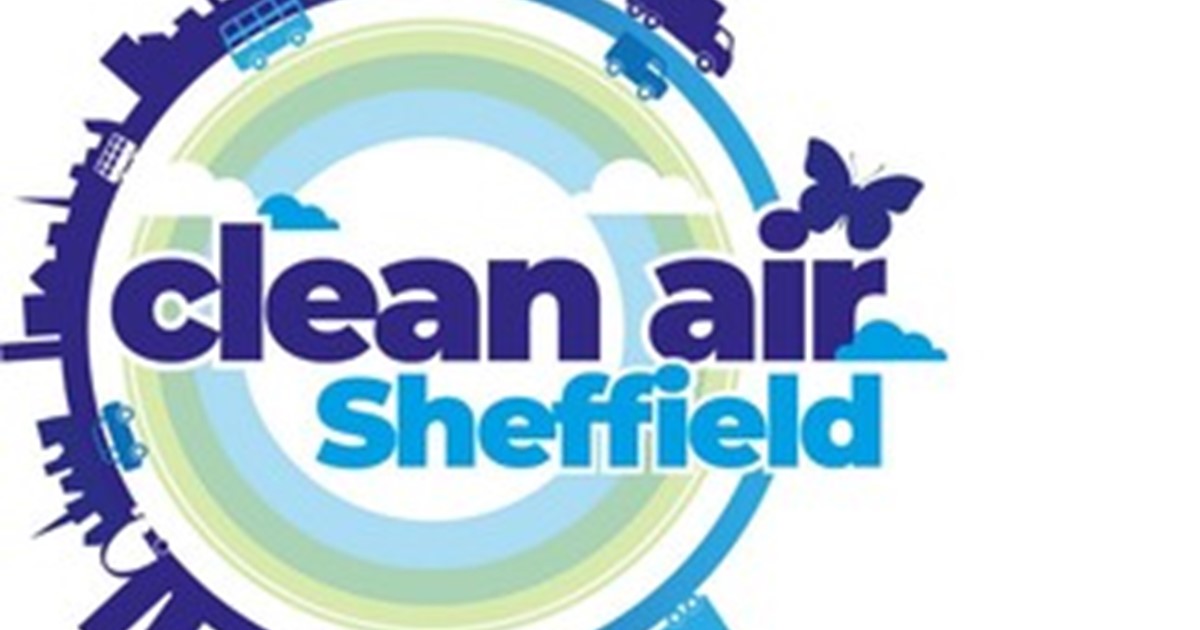 We have all been touched in some way by the Covid-19 pandemic - be it the effect on the health and wellbeing of those catching the virus and the worry of their families, the pressures that come with being a key worker, or the impact of the necessary restrictions on our daily lives.
Despite these challenges, it remains vital that we all do our bit during this crisis to protect public health. The people of Sheffield have made heroic efforts to cope with the pandemic. Your efforts are deeply appreciated.
Over the past year, Sheffield has been working to improve air quality, with many schemes including the proposed Clean Air Zone. Air pollution affects us all to some degree. We all know someone who is susceptible to its impacts, especially the elderly, young children or those with a pre-existing health condition. Drivers are among those who can be most affected as they sit in traffic. These are the reasons why it's important that in line with our legal obligations we deliver cleaner air in the shortest possible time.
Our current direction from Government to implement a Clean Air Zone was based on options we submitted in December 2018 which set out proposals for the most appropriate measures at that time. Further analysis and significant consultation on this plan were undertaken in summer 2019. However, the situation has changed significantly and unexpectedly due to the global Covid-19 pandemic and we have seen drop in air pollution of up to 33% in January to August of this year compared to the same period in 2019.
We recognise that many businesses and jobs are under unprecedented stress arising from the economic impacts of the pandemic. At the same time, following on from the lockdown required to control the spread of the virus, there have been a number of changes to travel behaviour which has led to improvements in air quality. The current situation is dramatically different to the one in which our proposals were originally developed.
In finalising our clean air plans we will review the possible impacts of COVID-19 on businesses, transport, and air quality. This will help us decide if the same action is needed, or if changes can be made to be successful in reducing air pollution for the long term.
We will only make a decision on the final Clean Air Plans when we have a better understanding of the impact of COVID-19. We are also confirming that it will include considering alternative approaches to charging non-compliant vehicles within the city centre as part of its contribution to the Clean Air Zone review.
We will continue to work with Government's Joint Air Quality Unit to develop the final plans and agree when it will be delivered.
Bob Johnson Cabinet Member for Transport and Development Said:
"We know that air pollution disproportionately harms the poorest, most deprived areas. Action to improve the air we all breathe in Sheffield is essential and everyone has a role to play. During the Coronavirus pandemic we have seen improvements in air quality and we want to sustain them.
"However we are reviewing our plans for the Clean Air Zone in light of Coronavirus. If we can hold onto clean air by introducing other measures without resorting to charging people, we believe this is the best way forward. Alternative measures include incentives for upgrading vehicles, better provision for walking and cycling, and cleaner public transport.
"Many of the businesses who will need to upgrade their vehicles in order to be compliant with the CAZ are focusing quite rightly on controlling the spread of the virus, and working to keep people safe, local people in jobs and businesses afloat. If they cannot afford to upgrade to cleaner vehicles, they may end up paying to pollute and we will all still breathe dirty air.
"With the right clean air plan and crucially, with the right funding from the Government, we can reduce pollution in a fair way, and in a way that is aligned with our zero-carbon goals.
Tom Sutton, Head of Policy & Representation at Sheffield Chamber of Commerce Said:
"Given the changed circumstances as a result of Covid-19 it is right to look again at the best way to improve air quality across Sheffield. We welcome the review into the alternative ways we could meet the required air pollution reductions. We look forward to working with the Council to think through the impacts that Covid-19 has had on business, transport and travel patterns, and how we can address air quality without placing an undue burden on local businesses, many of who, are facing unprecedented challenges"
Other stories you might like