Sheffield's council tenants are blooming great!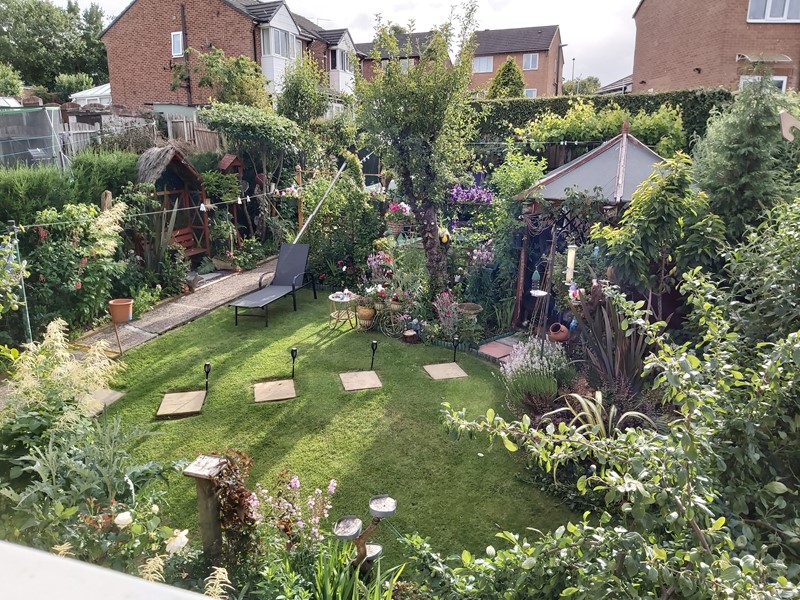 We are pleased to announce the return of the council tenants' Green Fingers garden competition. Now in its 11th year, it is open to all Sheffield City Council tenants and gives them the chance to show off their gardening skills and win prizes.
With many of us spending more time at home during the past year, gardens and gardening in general have provided the opportunity for people to get outdoors and exercise or relax and take their minds off the stresses of pandemic life.
Last year's entries were some of the best we've ever had and we hope that this year will be even better as we know how much time and effort people have put into getting their outdoor spaces looking amazing now that they can meet with others outside.
Whether you are a green-fingered gardening expert or a little seedling just starting out on your gardening journey, the competition is open to all tenants in all types of housing as we want see entries from a range of gardens and gardeners. It doesn't matter if you have no outdoor space; balcony entries, container gardens, colourful window boxes or even a full-on indoor jungle are all welcome!
You can grow anything you like, in anything you like! Whether it's a vibrant floral border, hand sown wildflowers or fruit and vegetables to feed your family, just remember your garden should only be worked on by people in your immediate household.
Janet Sharpe, Director of Housing and Neighbourhood Services said:
"Year on year it's fantastic to see the result of the huge amount of time and effort that tenants put into their gardens and the standard gets higher each time. It's brilliant to see how much so many residents value their own gardens and green spaces. Gardening is known to be beneficial to our health and it can also be great fun. I'm looking forward to seeing what people have managed to achieve this year."
As with last year, there are a few changes in place so that everyone can enjoy taking part whilst staying safe and respecting social distancing. We can't send out our judges to your garden so we're asking you to send us your photos instead. All the details including how to enter the competition are below.
Competition details
The closing date for competition entries is 1 August 2021 and all the details including how to enter are at: https://www.sheffield.gov.uk/gardencompetition
There are some small prizes for our favourite entries, and the winning entries will be published at https://www.facebook.com/SheffHousingAndNeighbourhoods/
Please enjoy your gardens safely - remember the rule of six. For the latest covid rules and guidance please visit: https://www.gov.uk/coronavirus