Silverdale Secondary School's state-of-the-art new building opens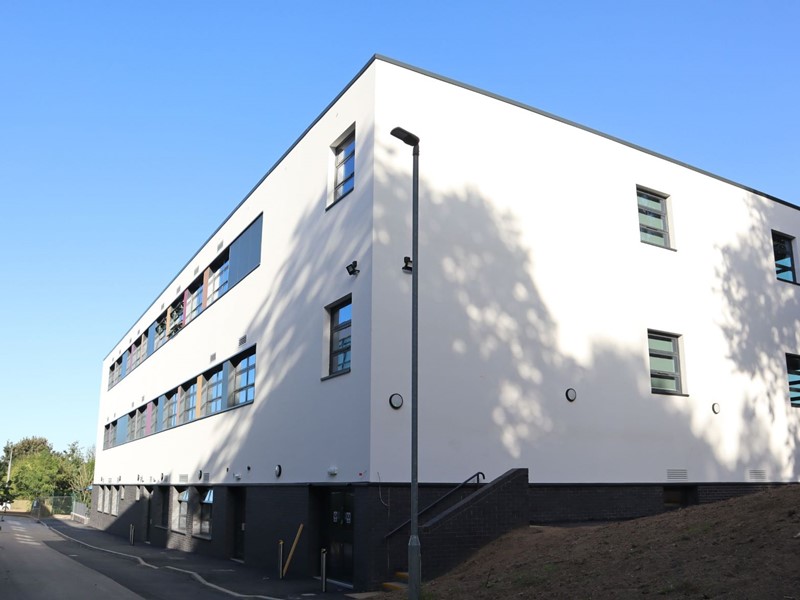 Silverdale School's new state-of-the-art building has officially opened this week providing 396 more mainstream and special educational needs places.
The new facility has increased the number of secondary school places to meet need in southwest Sheffield, caused by a 25% rise in birth rates between 2002 and 2012. 
Silverdale School, part of Chorus Education Trust, and the Council worked together to deliver the much-needed secondary school places for the young people in the area.
Andrew Jones, Director of Education and Skills at Sheffield City Council was at the opening:
There will be an additional 366 mainstream places – 300 Year 7 to Year 11 places and 66 places for post 16-year-olds.
The development will also provide an extra 30 new Special Educational Needs and Disabilities (SEND) for post 16-year-olds, bringing the school's total capacity to 1,672 places.
Councillor Dawn Dale, Chair of Education, Children and Families Committee at Sheffield City Council, said: "This has been a huge project and it's very rewarding to see the opening of the new facility at Silverdale this week, which has been made possible by lots of planning ahead, excellent partnership working and hard work.
"The creation of these additional school places will make a huge difference to more Sheffield families, especially those who are more vulnerable and those who have special educational needs. We look forward to seeing children flourish and thrive in this wonderful new setting.
"This development is part of the Council's All Phase Commissioning Plan to secure sufficient high quality learning places and our aim to develop more SEND provision across the city, including within mainstream education settings."
Project managed by Gate and Bar and built by Portakabin, the project was designed to minimise disruption to students and the school's neighbours. The resulting three storey building, which stands alongside the original school building, includes 14 state-of-the-art classrooms and a dedicated Sixth Form facility.
More information on the Council's All Phase Commissioning Plan is at www.democracy.sheffield.gov.uk
Notes for editors:
Silverdale is a comprehensive school and sixth form in the southwest of Sheffield and is an inclusive community with a track record of excellent results at all stages.
It also runs the South Yorkshire Teaching Hub, training new teachers for both primary and secondary schools and supporting teachers throughout their careers, and the National Modern Languages SCITT, the only national teacher training course dedicated to modern languages.
More information on Gate and Bar is at www.gateandbar.co.uk
More information on Portakabin is at www.portakabin.com
Other stories you might like