South Yorkshire sustainable transport schemes awarded £570m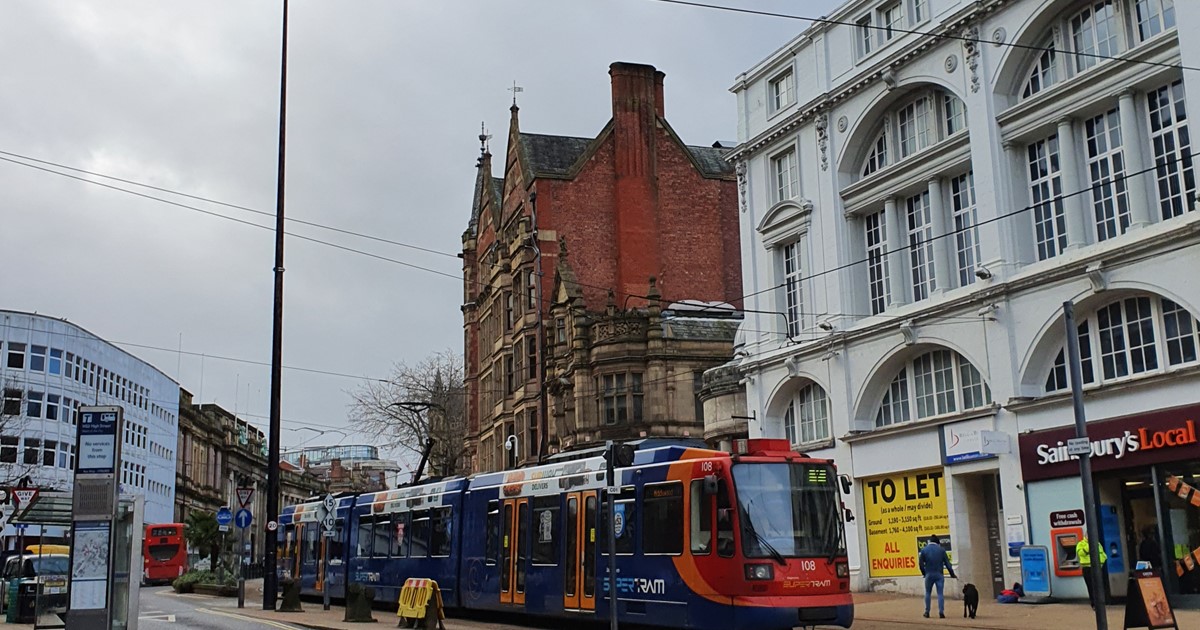 The Department for Transport has awarded the South Yorkshire Mayoral Combined Authority (SYMCA) £570m to invest in sustainable transport schemes across the county, including several Sheffield initiatives.
The funding (City Region Sustainable Transport Settlement) will support schemes for the next five years and delivery will be managed by SYMCA.
In Sheffield, Supertram will be improved and several priority bus routes will be established, including better active travel links to the north of the city, via the Northern General Hospital.
Wider schemes across the region will also have an impact on Sheffield's transport facilities, including improvements to the bus network and the introduction of zero emission buses.
The latest funding complements the work already in progress in Sheffield through the Connecting Sheffield schemes, which aim to transform the city's transport infrastructure to encourage walking, cycling and travel by public transport.
Cllr Julie Grocutt, Co-Chair of the Transport, Regeneration and Climate Policy Committee, said: "We are committed to safer and more sustainable travel and it is fantastic that Sheffield, as well as the wider region, has secured the funding it needs to see out its ambitions. We will work alongside the people of Sheffield through consultation to deliver these important changes.
"This year alone, through the Connecting Sheffield initiative, we have introduced the Sheaf Valley Cycle route and reintroduced the city centre shuttle bus, Sheffield Connect. We will continue to make progress towards a more sustainable and safer transport network both through the City Region Settlement and the Council's already ambitious plans.
"As England's fourth-largest city it is crucial we can offer a travel network that residents deserve, and it is more important than ever that the service on offer is sustainable in line with our goal of achieving net zero carbon by 2030."
Initiatives in Sheffield
Further Active Travel and Public Realm improvement in the City Centre – improvements to cycle links across the city and public space enhancement
Connections to Northern General Hospital – Improved active travel network to the communities north of the city centre, including a connection to the Northern General Hospital
Chapeltown/High Green bus priority – Priority for buses along the A6135 from the city centre to Chapeltown, Ecclesfield and Firth Park via the Northern General Hospital
A61 Chesterfield Road Bus – Buses to be given priority along the A61 from Meadowhead roundabout to connect the south and north of the city, improvements to bus stop facilities and pedestrian access
Upper Don Valley bus priority – Buses to be given priority on the A61 from the city centre to communities in the north of the city including Stannington, Wisewood and Grenoside, including investigations into junctions at Penistone Road and Halifax Road.
Meadowhall Interchange Mobility Hub – Increased Park and Ride capacity and supporting amenities including electric charging points for vehicles, family and disabled parking bays, waiting facilities, cycle stands, cycle lockers, and potentially mobility scooter lockers.
Supertram improvements – Including refurbishment of vehicles, new shelters, CCTV, passenger information points, improved pedestrian crossings
Wider projects impacting Sheffield
Bus Service and network Improvements - Better bus journey times, reliability, punctuality and customer satisfaction through the improvement of on street facilities, interchanges as well as improvements to highways to reduce delays by, for example, real-time detection of buses at traffic signals and addressing key delay points.
Zero emission buses – Electric, zero-emission buses, including Community Transport and charging points at Interchanges, on street and at depots to contribute to the goal of operating a zero-emission fleet.
Other stories you might like