Statement of Solidarity with Khmelnytskyi, Ukraine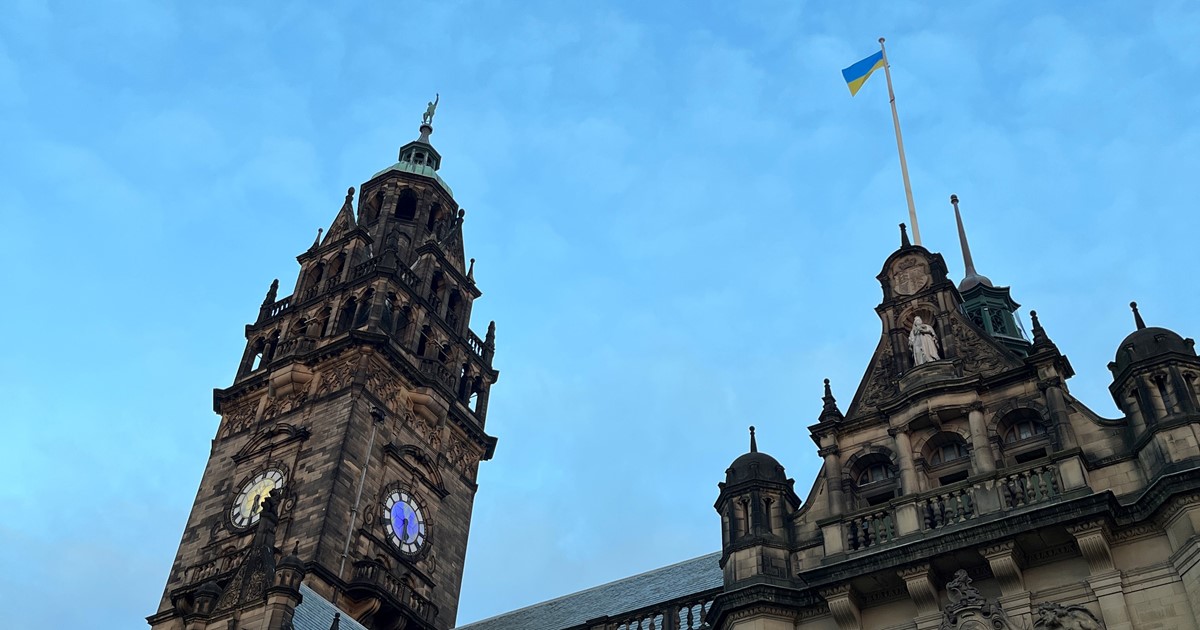 In June of this year, the Deputy Mayor of Khmelnytskyi, a city in western Ukraine, contacted Sheffield City Council to discuss the possibility of twinning with the city of Sheffield. People of Khmelnytskyi have shown an interest in developing closer relationships between the two cities to include cultural and educational exchange and to explore future business and trade opportunities. 
Councillor Terry Fox, Leader of Sheffield City Council was delighted with the opportunity to show solidarity and support for the people of the city, which is currently affected by the war in Ukraine.
Councillor Fox said: "It's been a privilege to be involved in discussions about a visit to Sheffield by those who represent Khmelnytskyi, which is an important industrial city with around half the population of Sheffield.
"As the UK's first City of Sanctuary, if feels natural to us to want to build upon the existing strong ties that we have with the Ukrainian community living in Sheffield and South Yorkshire. For me, it's showing support for people in those cities, it's our city wrapping our arms around their city."