Statement on lockdown restrictions affecting businesses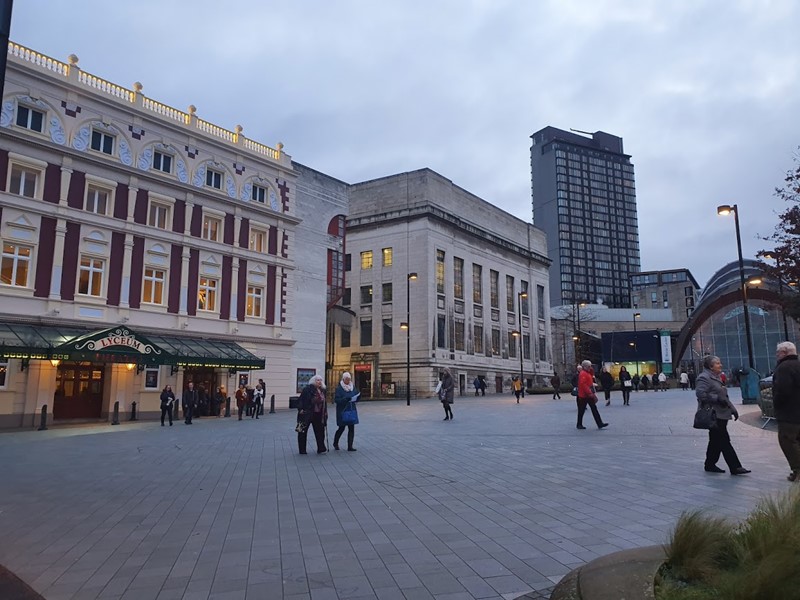 Following the Government's announcement of a second national lockdown from Thursday 5th November, many businesses and venues will be forced to close under the new restrictions.

The businesses affected include:
All non-essential retail, including, but not limited to; clothing and electronics stores, vehicle showrooms, travel agents, betting shops, auction houses, tailors, car washes, tobacco and vape shops
 Indoor and outdoor leisure facilities such as bowling alleys, leisure centres and gyms, sports facilities including swimming pools, golf courses and driving ranges, dance studios, stables and riding centres, soft play facilities, climbing walls and climbing centres, archery and shooting ranges, water and theme parks
Entertainment venues such as theatres, concert halls, cinemas, museums and galleries, casinos, adult gaming centres and arcades, bingo halls, bowling alleys, concert halls, zoos and other animal attractions and botanical gardens
Personal care facilities such as hair, beauty and nail salons, tattoo parlours, spas, massage parlours, body and skin piercing services, non-medical acupuncture, and tanning salons
We are still awaiting detailed guidance about the restrictions, however the most up to date information is here (section 4 details restrictions on businesses and venues.)

Until Thursday 5 November, the local Tier 3 'very high' local restrictions will continue to apply across South Yorkshire. From Thursday, the national lockdown restrictions replace these local restrictions.
The new national measures will apply for four weeks up to Wednesday 2 December. At the end of this period, the Government say they expect to return to a regional approach, but this will be based on the latest data.
Government have just confirmed the extension of the Job Retention Scheme  - also known as the Furlough scheme – which will remain open until December, with employees receiving 80% of their current salary for hours not worked, up to a maximum of £2,500.
Businesses required to close in England due to local or national restrictions will also be eligible for the following grant support:
For properties with a rateable value of £15k or under, grants to be £1,334 per month, or £667 per two weeks
For properties with a rateable value of between £15k-£51k grants to be £2,000 per month, or £1,000 per two weeks
For properties with a rateable value of £51k or over grants to be £3,000 per month, or £1,500 per two weeks
Councillor Julie Dore, Leader of Sheffield City Council, said:
"I understand how frustrating and confusing these frequent changes in restrictions are for businesses – especially given the lack of detail about accompanying support packages. We have seen the recent support packages announced by government today and are awaiting further details to be able to open the schemes for application as soon as possible.
"We are also seeking further confirmation about local funds, including the £30m Tier 3 support package previously negotiated to help us provide support to businesses impacted by the restrictions, and how we can retrospectively support businesses during the time in tier 2 and 3. At a local level we are doing all we can to get timely information out to businesses."

"I'd like to thank businesses for their hard work and efforts,  to keep your businesses afloat and your staff employed under such difficult circumstances. The Council will be on hand to support you through this next challenging period."  
Further details on how to access business support grants will be made available when the Council has received further guidance from the Government.
Businesses wishing to stay informed with the latest updates, should sign up to  Sheffield City Council's email alert service here and follow Business Sheffield and Sheffield City Council's social media channels.  
Guidance for businesses is also available on the Sheffield City Council website, here.
Our Business Sheffield Advisors are also on hand to offer advice. Contact them by calling 0114 224 5000 or via email at businesssheffield@sheffield.gov.uk.  
Other stories you might like