Streets Ahead get ready for city's biggest festival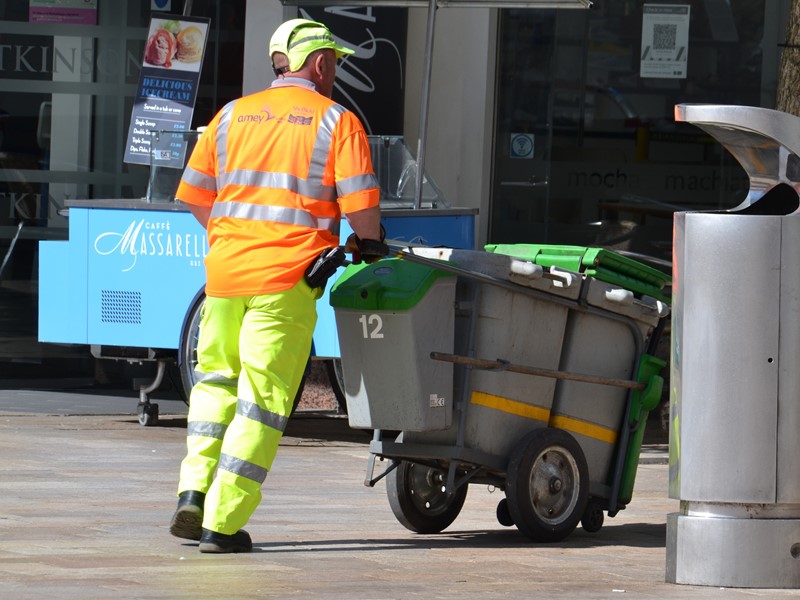 Tramlines returns to Sheffield next weekend and the teams at Streets Ahead will be working around the clock to keep the city clean and tidy over the action-packed weekend.
With thousands of music lovers expected to descend on Sheffield between Friday 22 to Sunday 24 July, teams working for the council's highways contractor, Amey, are preparing for an increase in footfall across the city.
The festival, one of the biggest in Europe, holds a special place in the city's heart. It features performances not only from over 70 acts across 5 stages of music, arts and comedy, and showcases local, handpicked foods, as well as craft ales at their very own pub, The Open Arms.
As always, there will be something for everyone, with the event celebrating local talent and creativity in Sheffield and including major headline acts such Sam Fender, Kasabian and Madness.
Last year, Streets Ahead collected approximately six tonnes of litter over the course of the weekend and with more bins and litter pickers placed around key festival sites, it's hoped that revellers will remember to dispose of their rubbish in the right way; keeping areas clean for everyone to enjoy.
Kieron King, Principal Operations Manager at Streets Ahead says:
"Tramlines is always a big challenge for our street cleansing teams but we have tried and tested plans in place, so we're confident we can handle the extra waste that will be created over the busy weekend."
With several events being held in the city, including Bassfest Summer Festival and the Pollen Market, as well as the UEFA Women's Euros before the festival starts, there are already extra wheelie bins in place for visitors to make use of.
Kieron continues: "Just like last year, we'll have more operatives than usual working in the city centre, from 4am to 7pm on Saturday and Sunday, together with an extra 20 wheelie bins and large 240 litre and 1100 litre bins that we'll put in place on the Friday morning before the Tramlines Fringe events begin.
"Whilst our teams will be working across the city centre that weekend, we do ask people to be considerate, and put their litter into one of the many extra bins so that everyone can enjoy themselves in a safe and clean environment."
There are similar plans in place for the streets surrounding Hillsborough Park with the teams regularly emptying litter bins and picking up litter on adjacent streets, shop sites and at nearby bus and tram stops. Mechanical sweepers will also be used to keep the streets as litter free as possible.
Councillor Joe Otten, Chair of the Waste and Street Scene Policy Committee at Sheffield City Council said:
"Tramlines is a major event in Sheffield's calendar and behind the music and festivities, lots of preparation and planning takes place to make sure our services are ready.
"We want everyone to make the most of the weekend and enjoy everything that is on offer, but we also want people to help us keep the event spaces clean and tidy so that festival goers can experience a safe environment and be proud of our great city. It's a case of us all doing our bit and thinking about others."
Find out more about road closures over the Tramlines weekend here.
Other stories you might like