Streets Ahead prepare for Tramlines return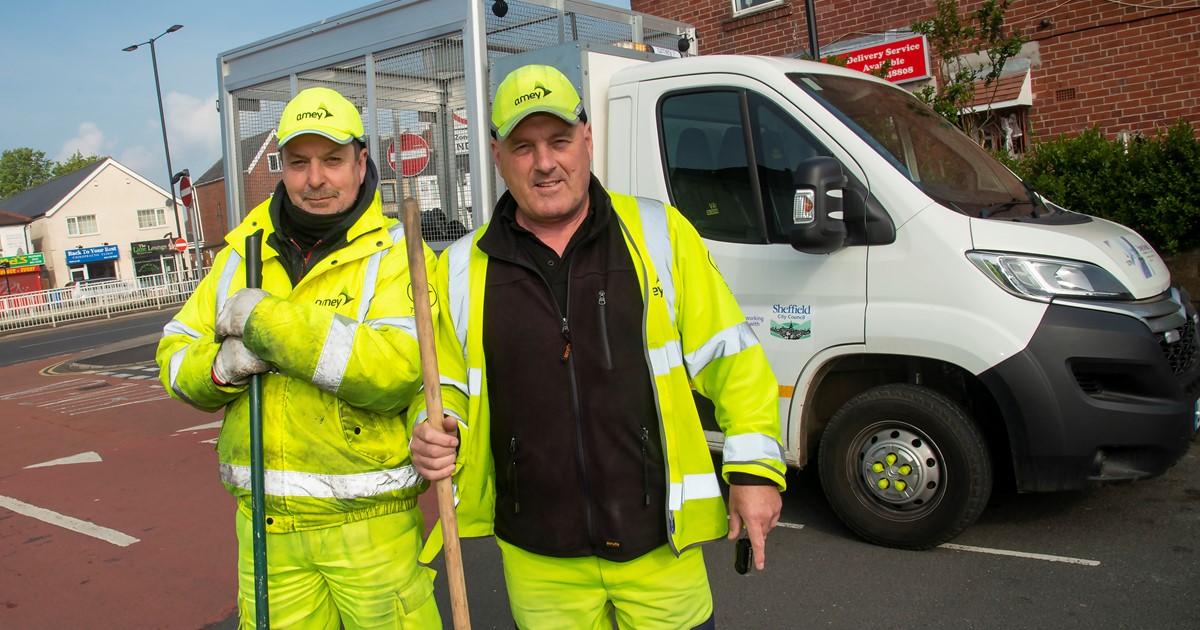 As the city looks forward to Tramlines returning next weekend, the teams at Streets Ahead will be working around the clock to keep Sheffield clean for what promises to be one of the city's most anticipated events.
Thousands of music lovers are expected to descend on the city between Friday and Sunday to attend this year's Tramlines Festival in Hillsborough Park, which will feature performances from over 70 acts across 5 stages of music, arts and comedy, as well as enjoying handpicked foods and craft ales. As ever, Tramlines will be championing local talent and celebrating creativity in Sheffield, whilst showcasing major headline acts.
Over the course of the action-packed weekend, Streets Ahead will be busy keeping the venues and surrounding streets litter-free and ensuring suitable road closures are in place.
Executive Member for Housing, Roads and Waste Management at Sheffield City Council, Councillor Paul Wood said:
"As a city we are extremely excited to be able to host such a large-scale event again, one that means so much to Sheffield.
"With the excitement comes a whole lot of work and our highways teams have already started preparing; liaising with partners and council teams to make sure everything is in place in good time.
"More people on the streets means there will be an increase in litter but it's important that people be thoughtful during the festival by using the many bins provided and taking extra care on the roads in surrounding areas, which will undoubtedly be busier than usual."
In 2019, the last time Tramlines took place, around six tonnes of litter were collected over the course of the weekend so it's a particularly busy time for the council's highway contractor, Streets Ahead, as Kieron King, Principal Operations Manager, explains:
"We're already putting our plans in place in the city centre and in Hillsborough where the festival itself is being held. It's a big challenge for our street cleansing teams but we're confident we can handle the extra waste that will be created over the weekend."
Ahead of Tramlines, there are several events being held in the city centre such as FilmFest and two outdoor markets, meaning that an additional 22 wheelie bins are already in place for visitors to make use of.
Kieron goes on to say, "We will have more operatives than usual working in the city centre, from 4am to 6pm on Saturday and Sunday, together with an additional 20 wheelie bins and 10 large 1100 litre bins that we will put in place on the Friday morning before the Tramlines Fringe events begin."
"There is literally nowhere that we won't be in the city centre that weekend, but we do ask that people are considerate, putting their litter into one of the many extra bins so that everyone can enjoy themselves in a safe and clean environment."
There are similar plans in place for the streets surrounding Hillsborough Park with the teams based at Ecclesfield regularly emptying litter bins and picking up litter on adjacent streets, shop sites and at nearby bus and tram stops. The teams at both locations will be supported by our sweepers who will come through regularly to keep the streets themselves free of litter.
Tramlines Festival 2021 will be part of the third phase of the Government's Events Research Programme, allowing the sold-out music festival at Hillsborough Park to take place at full capacity on 23 to 25 July. 
Tramlines' participation in the programme means the festival can go ahead independently of national reopening dates and the audience will be able to enjoy the event without compulsory social distancing or masks.
At the entrance to the festival, ticket holders (except children under 11) will be asked for proof of EITHER:
A negative COVID result from a lateral flow test taken within the previous 48 hours.
Two vaccination doses, with the second received at least 14 days before
Read more about the Covid guidance around Tramlines here.
To find out more about the Streets Ahead programme visit www.sheffield.gov.uk/streetsahead
Other stories you might like